Sika, an expert in sealing and bonding solutions for the rail industry, has been awarded the 2019 Swiss Technology Award in the Innovation Leaders category for its Powerflex high-performance adhesive technology.
The company's new range of SikaForce polyurethane assembly adhesives has been developed to meet the requirements of lightweight construction in transportation. It brings together the advantages of both elastic and structural adhesives. It also provides the highest levels of strength retention in high service temperatures combined with lasting elasticity at low temperatures. This makes it the perfect solution for the bonding and assembly of lightweight rail vehicles. It creates a long-lasting bond throughout the service life of components within the typical climate conditions they perform under.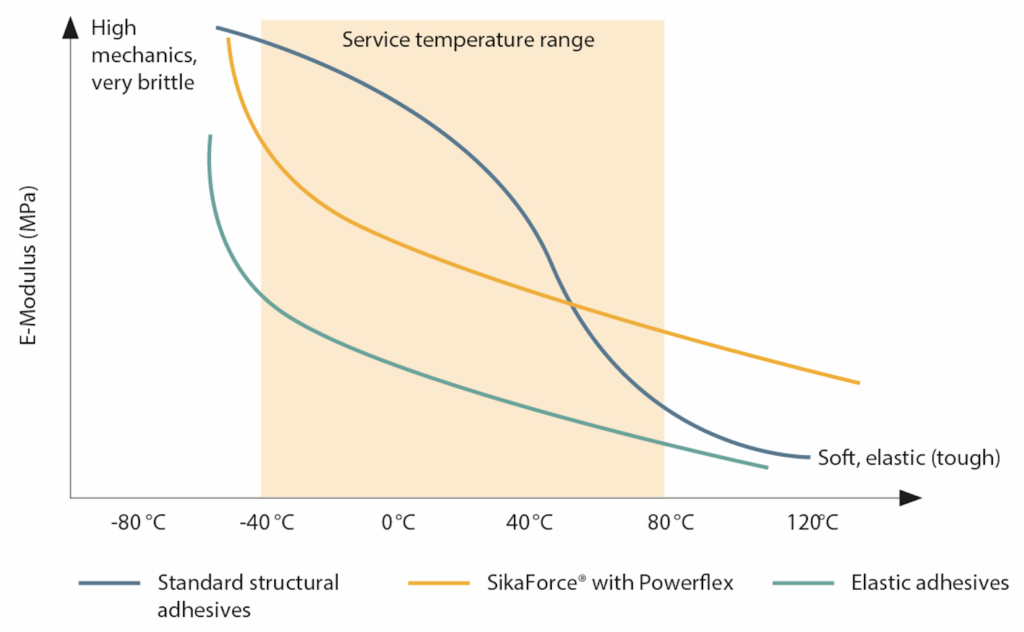 Sika Powerflex Enables Design Freedom
This key performance feature makes 'Powerflex', from the SikaForce range, the best choice for bonding materials with different thermal expansion co-efficients. It allows customers to consider new design possibilities and aesthetics that involve mixed and composite materials while maintaining body rigidity and good elasticity – ideal mechanical characteristics.
Benefits of Lightweighting
The ability to bond a wider range of materials together means rail engineers and manufacturers can reduce the overall weight of their vehicles. This creates lighter, more environmentally friendly vehicles that consume less fuel and energy.
Improved Production Efficiency
These SikaForce products feature curing by design technology. Known as Snap Cure, this fast-working technology can reduce assembly time compared to older polyurethane technologies. This in turn allows manufacturers to build faster and leaner.
"Powerflex is quickly developing a reputation in the UK market as the go-to adhesive for bonding of lightweight rail vehicles, allowing OEMs to utilise new composites in place of older metallic materials, to build faster with the ingenious Snap Cure technology and maintain structural integrity over a wide range of service temperatures.
"It gives our customers the desired flexibility in service, but with the structural strength and curing properties of some methyl methacrylates (MMAs). We're very proud of the innovation award in Switzerland and we look forward to working with engineers and designers in the future of rail vehicle build."
Sika UK's head office has the ability to test products before use, and help to validate or specify. Further data on PowerFlex and SikaForce is available on request. For more information please contact Stuart Selwood, Sika's UK Structural Bonding Sales Lead on +44 (0)1707 394444 or [email protected].