Siemens Mobility has been awarded Denmark's first battery powered rail contract.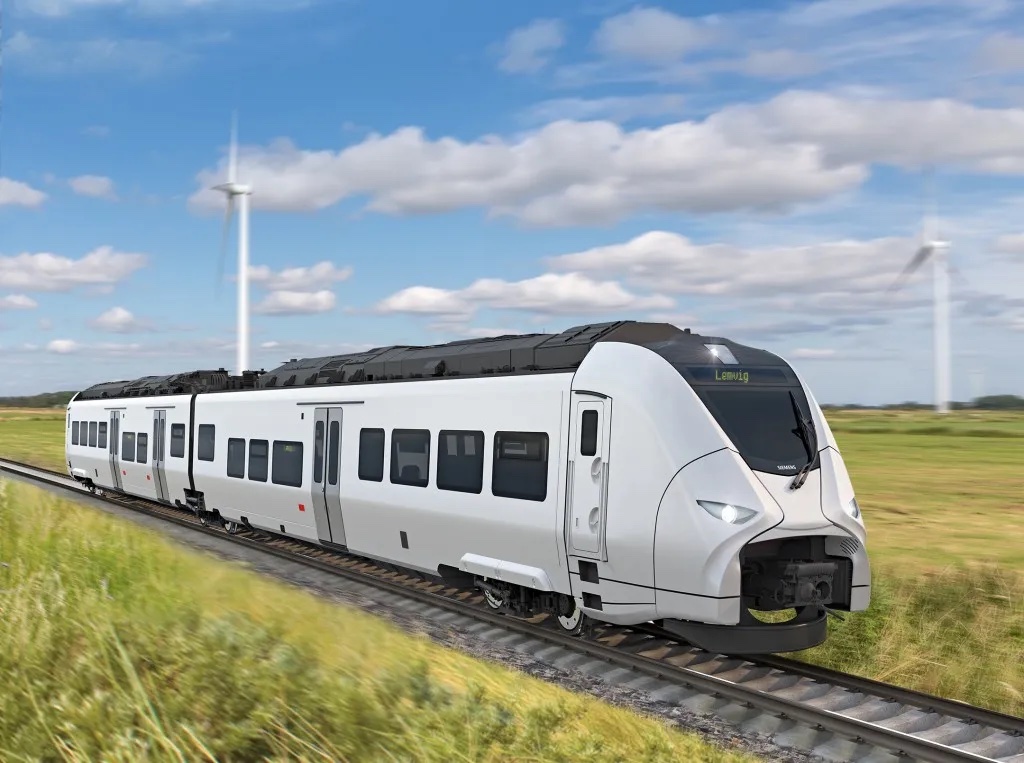 Midtjyske Jernbaner has ordered seven two-car battery-powered Mireo Plus B trains as part of a pilot project to help achieve carbon neutral train traffic throughout the country.
The Mireo Plus B two-car trainsets have a battery hybrid drive. They can draw energy from the overhead contact line, also charging the lithium-ion batteries in order to provide the trains' power supply on non–electrified sections of the network.
They can also recuperate energy from the train's braking.
The trainsets can travel up to 140 kilometres an hour and have a range of approximately 80km when the battery is in use.
These can be charged via the 25-kilovolt overhead line in electrified sections and by recycling the train's braking energy.
This is the third order Siemens Mobility has received for the Mireo Plus B and the first outside of Germany.
"With the acquisition of the Mireo Plus B trains, Midtjyske Jernbaner replaces conventional diesel vehicles with state-of-the-art, and locally, completely emission free trains.
"This will significantly contribute to the local area by offering a sustainable and environmentally friendly mobility option.
"We're delighted that Midtjyske Jernbaner has chosen the energy-efficient Mireo Plus B trains, which will also offer a high level of driving comfort and an improved passenger experience."
Scheduled for operation on two lines in the Midtjylland region of Denmark, Midtjyske Jernbaner's trains will be delivered by the end of 2024.