Siemens Mobility has won a six-year framework contract with the Norwegian rolling stock owner Norske tog AS to supply 570 GSM-R train cab radios.
The goal of the train cab radio upgrade is to address obsolescence issues, while keeping the risk and performance impact due to radio interference from 4G public mobile network operators at a minimum. The preliminary design work for the installation is underway.
The contract between the two parties includes an option to upgrade the existing radios to operate the 5G Future Railway Mobile Communications System (FRMCS). It is the first upgrade contract of its kind in the rail industry.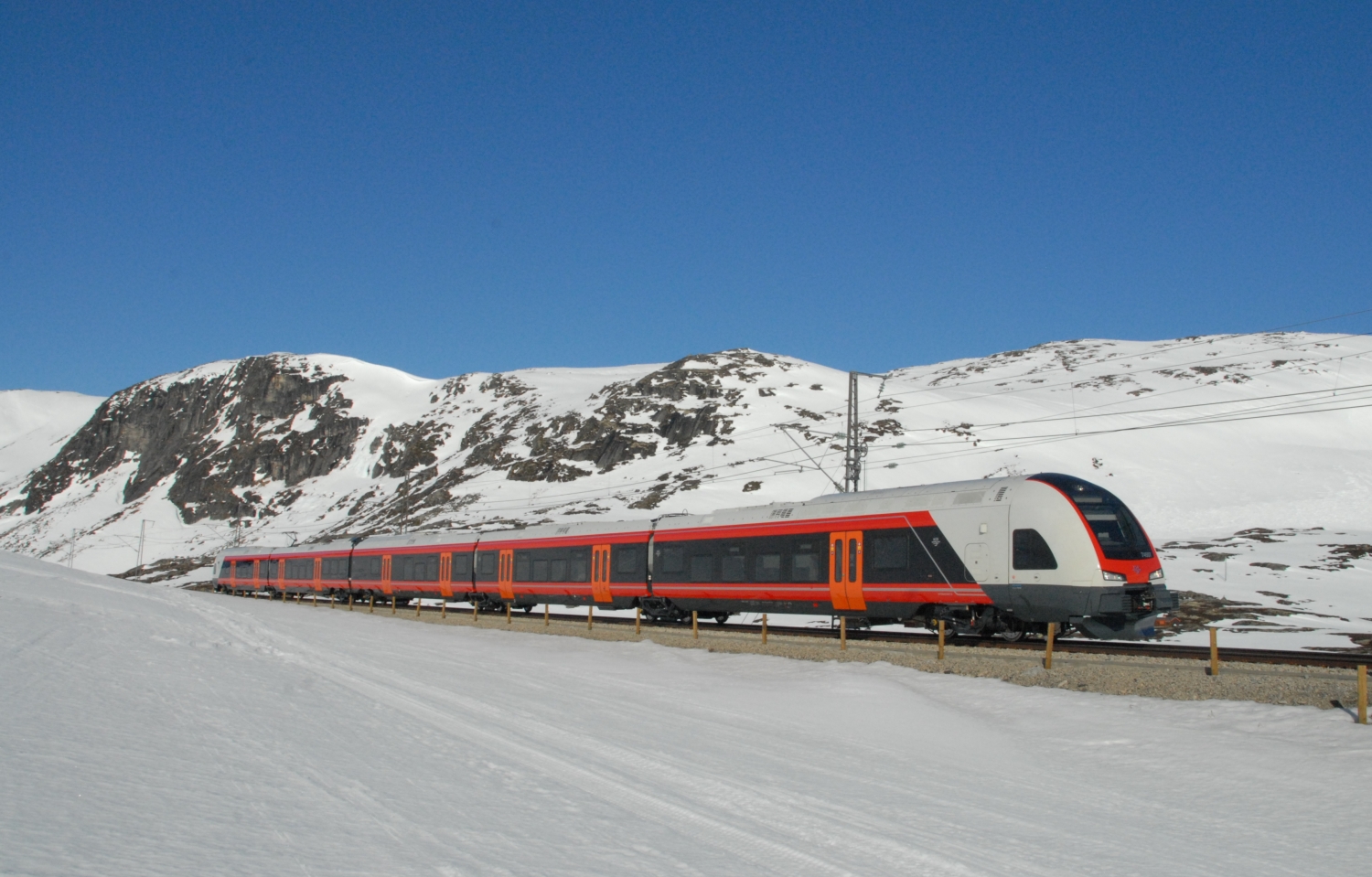 GSM-R Versus FRMCS
FRMCS will be the new standard for global telecommunications in rail and it will replace GSM-R (Global System for Mobile Communications – Railway). The current international wifeless communications standard for railway communications and applications is part of ERTMS and delivers signalling information directly to the train. However, GSM-R is a second-generation (2G) system, allowing data transfers at speeds of 100kbit/s. Designed more than 20 years ago, it simply cannot handle the data volumes needed for digital trains. Much of the installed GSM-R equipment already installed will reach the end of its lifespan in around 2030.
FRMCS on the other hand is a fifth-generation (5G) system and is designed to handle all of the applications that may be part of rail digitalisation.
Migrations from GSM-R to FRMCS are expected to take place between 2025 and 2035. Both systems are designed by the UIC in close co-operation with key industry stakeholders.
FRMCS will enhance features such as live video entertainment for passengers, video security transmission and dynamic passenger information systems. Fortunately, the migration to FRMCS will allow for existing on-board equipment to be adapted and re-used, which will keep costs down.
Siemens Mobility Trainborne Condition Monitoring
The contract with Norske tog AS includes a one-year trial of Siemens Mobility's Trainborne Condition Monitoring (TBCM) application. It will allow Norske tog AS to monitor the condition of its track assets remotely. The application gathers condition data in real-time from the fleet and uses this data to generate a digital representation of the condition of the track assets. This will allow the operator to perform preventive and predictive maintenance.
"We have a long and proud record of developing and supplying GSM-R equipment for railway operators worldwide and our proven ability to develop bespoke solutions, as well as our flexible approach to installation, were key to our success in being awarded this contract. It is through digital solutions such as this, that we enable railway operators worldwide to make their trains and infrastructure more intelligent and to enhance the passenger experience.
"Our experienced design team has been working on the next-generation FRMCS technology and to develop products and systems that will continue to meet our global customers' requirements. We now have a system that will adapt and re-use existing on-board infrastructure, so significantly reducing the cost of change."
Also read: