Siemens Mobility has won a contract to supply Metro Line D in Buenos Aires, Argentina, with its CBTC signalling solution.
Siemens Mobility won the contract to install the communications-based train control system on the 11km line from Subterráneos de Buenos Aires, Sociedad del Estado (SBASE). The line, which has 16 stations, connects the centrally located Catedral station with Congreso de Tucumán station in the north of the city.
As part of its CBTC installation, Siemens will fit on-board units on 24 existing metro cars, a radio system, electronic interlockings and wayside equipment. A new control centre will oversee and co-ordinate all parts of the system.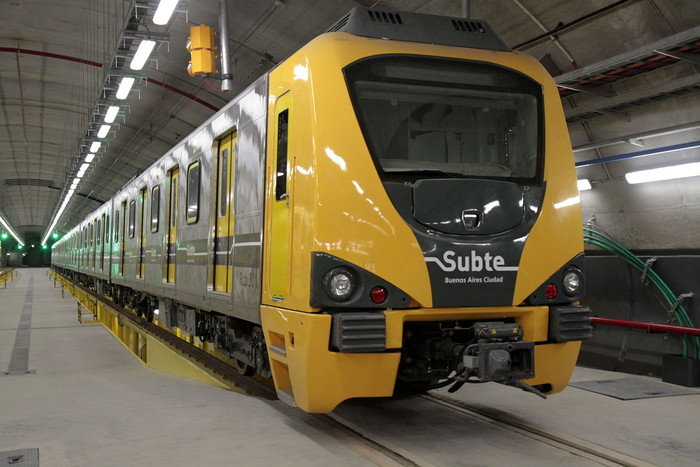 SBASE is implementing a wider overhaul of metro line D and has contracted Siemens Mobility to supply a passenger information system as well.
"Siemens Mobility is delighted to have been selected to install Communications-Based Train Control signaling system for the 'D' Metro Line in Buenos Aires. This important project further underscores our leading position in the field for delivering automated signalling systems, and expands our growing footprint in South America," said Michael Peter, CEO of Siemens Mobility. "The state-of-the-art signalling technology will augment operations on this line and allow for an enhanced passenger experience featuring superior service reliability and availability."
CBTC Technology
The radio-based train control solution provides real-time information on vehicle position and speed conditions. This lets operators reduce the headway between vehicles on any given line without compromising on safety. The increased number of trains means more capacity.
Because CBTC solutions allow operators to know the exact location of all trains running on a network and to control their speed and because they provide continuous updates on the status of a system, passengers will experience fewer delays and will benefit from up-to-date travel information.
Siemens Mobility has worked with SBASE for a long time. This current contract is the third CBTC contract Siemens Mobility has had for the Buenos Aires metro.
Siemens Mobility's CBTC solution is called Trainguard MT. It is also fitted on other metro systems in South America, such as Sao Paulo and Salvador de Bahia.
Also read: