Uber Transit Gives Denver Residents Integrated Mobility
The Regional Transportation District (RTD) in Denver has partnered with Uber and software developer Masabi to create Uber Transit, allowing passengers in the US city to use the Uber app to plan, book and pay for end-to-end transportation, including public transit.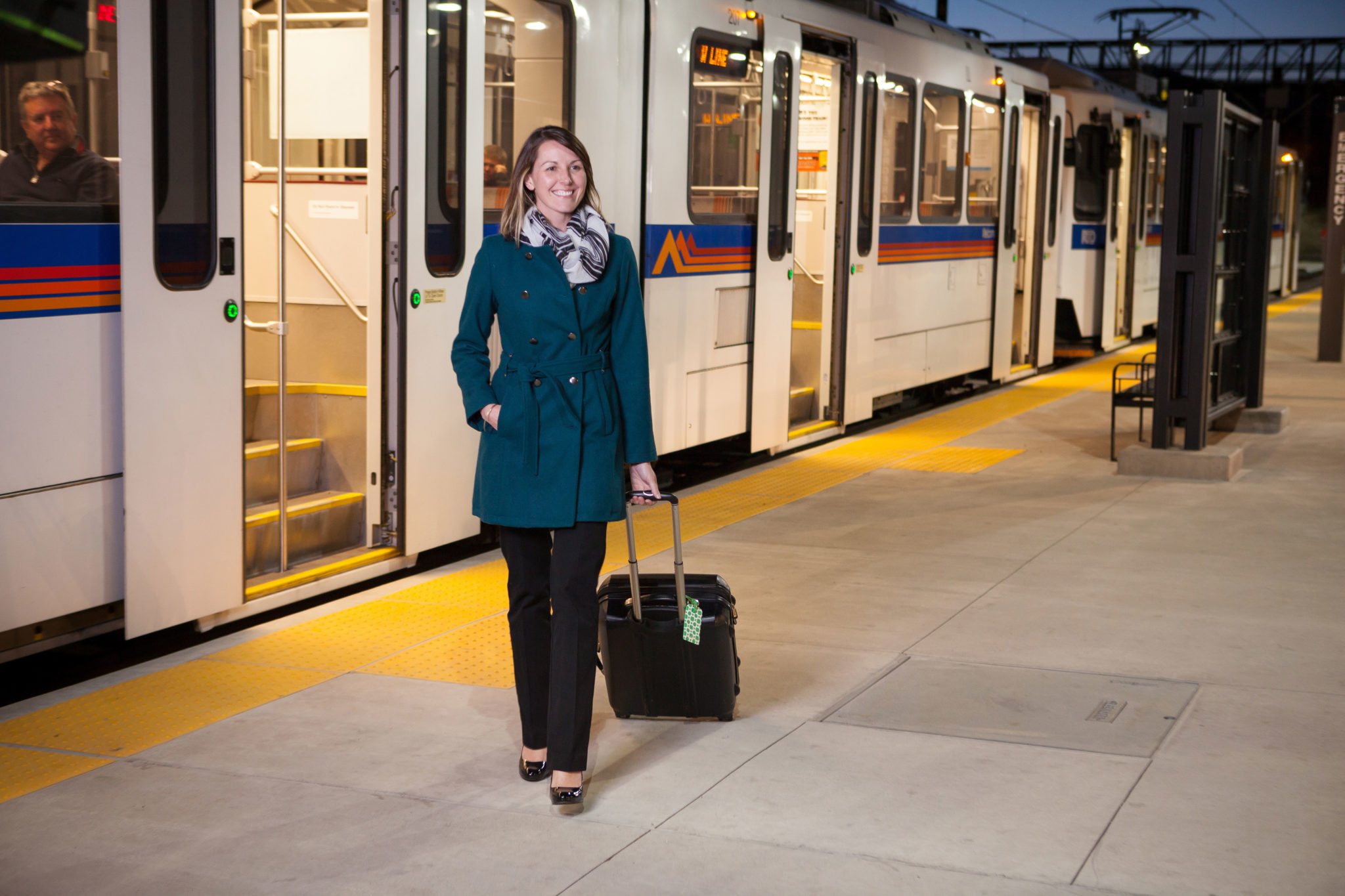 What is Uber Transit?
Uber Transit allows passengers to use the Uber app to 1. plan their journey, and 2. purchase tickets in-app. Passengers select their destination in the Uber app and are then given 'Transit' as an option in the 'choose a ride' selector. Passengers who choose 'Transit' can then buy tickets for all transit options available. Furthermore, this service is not limited to standard tickets. Passengers can redeem RTD services such as day passes or monthly passes as well. Users of the app also benefit from real-time schedules and walking directions to and from transit stations. After buying a ticket, users activate them, after which they remain available even offline.
Uber Transit Trial in Denver
Denver is the first city in the world where Uber has trialled its Uber Transit service. In January, Uber Transit launched by officering real-time transit information. In May then, the ticketing capability followed. After a staggered roll-out Uber Transit is now available to all users in Denver.
---
---
The data so far have been very positive. For example, Uber trips that start or end at a transit station have grown by 11.6 percent. Repeat ticket purchases have also gone up week on week, as has the total number of tickets sold through the app. At the end of June passengers bought more than 200 tickets per week.
Passengers have purchased more than 1,200 RTD tickets via the Uber Transit app.
Mobility-as-a-Service
Dave Genova, RTD CEO and General Manager, said:
"The data we're seeing from the launch of Uber Transit affirms that people appreciate choices, and that the future of mobility lies in providers working together to deliver on public expectations. Twelve hundred transit tickets sold within the Uber app represents 1,200 decisions actively made to take transit, after considering all options available. And for travelers who take Uber after seeing that RTD is available to them, being made aware of our services ultimately broadens our reach."
David Reich, Uber Head of Transit, said:
"We're using this data and insights from Denver to inform the Uber Transit experience in London, Boston and other future cities."
Jonathan Donovan, Chief Product Officer, Masabi, said:
"Removing the friction associated with paying and using your phone as a ticket is key to encouraging more people to use public transit. […] We strongly believe that the ability to purchase transit tickets within the Uber app in Denver will have a positive impact on ridership numbers as paying and traveling is made easier, leading more people to leave their cars at home and ride transit."
---
---
Masabi was the obvious choice as a collaborative partner in this project. It also launched RTD's mobile ticketing services in 2017. Its goal is to bring software-as-a-service to public transit.