Palfinger develops wheelchair lifts for the modernization of the regional train VT612 of Deutsche Bahn.
Palfinger Tail Lifts in Germany was awarded from Deutsche Bahn for the redesign project of the VT612 series. In total 70 vehicles will have wheelchair lifts, so called Trainlifts.
There were several challenges: the entry-level situation in the high-floor carriage, narrow doors, three steps with a gap to the station platform as well as the very limited space to position the lifts so that in the end the wheelchair user can use it easily.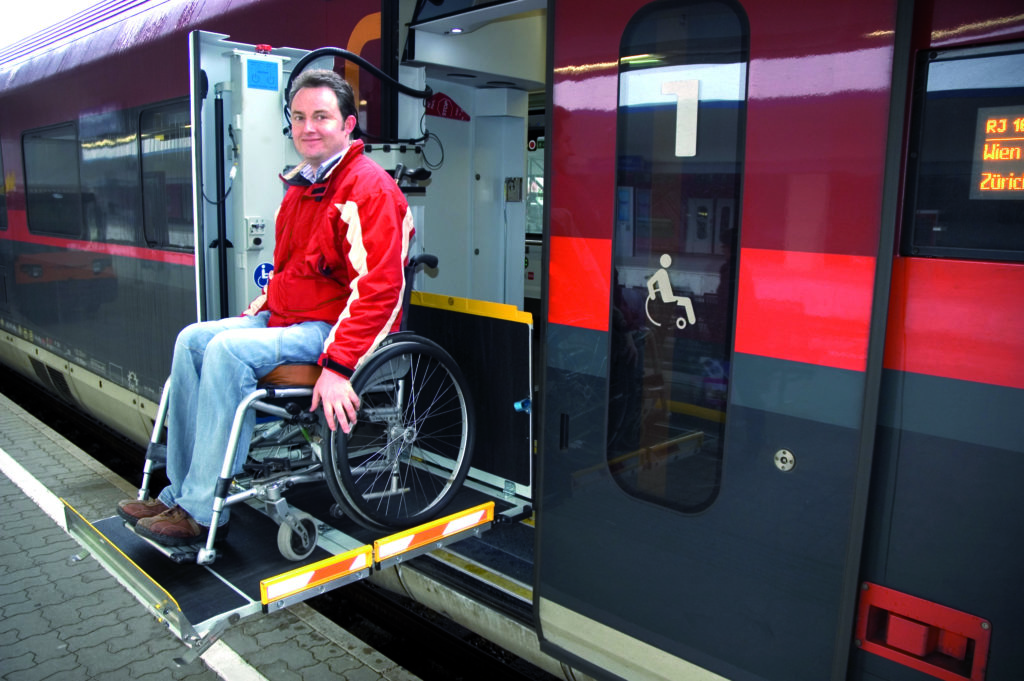 Palfinger's engineers had to developed new lifts with different swivel ranges taking into account the limited entry area and a clear door with of 900mm only, the applicable TSI PRM regulations as well as customer specific technical requirements.
After a detailed installation study two different Trainlifts with a lifting height of 1000 mm were designed: one lift with a swivel radius of 270° and the other one with 180°. The lifts are protected by special covers, which are user friendly and coated in the color of the vehicle interior.
The trained crew does the operation of the lift. It only takes two minutes to board or alight a wheelchair passenger.
After the refurbishment, the series VT 612 will have three multipurpose areas with a total of 18 bicycle parking lots, video supervision and digital passenger's information systems. Moreover, floors, seat upholsterers and tables are exchanged. To make travel more enjoyable for those with limited ability, the multifunction car provides an area for wheelchairs that is located in direct proximity to a wheelchair lift from Palfinger and a roomy universal restroom being conform to TSI PRM standards.
As one of the leading manufacturers of boarding systems for buses, trams and trains, Palfinger first developed a retrofit lift for wheelchair users that was specifically designed for UIC carriages under the EU PubTrans4All project in 2012. Due to our experiences Palfinger can develops for nearly every existing passenger carriages a modern Trainlift in compliance with the highest standards of quality and safety.