Deutsche Bahn and the United Kingdom will be official partners of the Greentech Festival 2020.
After its successful premiere in May 2019 the Greentech Festival will take place once again on the grounds of the former Tempelhof Airport in Berlin from 19–21 June. Teh festival will continue its successful partnership with Deutsche Bahn and is now announcing a new partnership for 2020 with the United Kingdom. The Department for International Trade has chosen this partnership to further promote its 'Green is GREAT' campaign.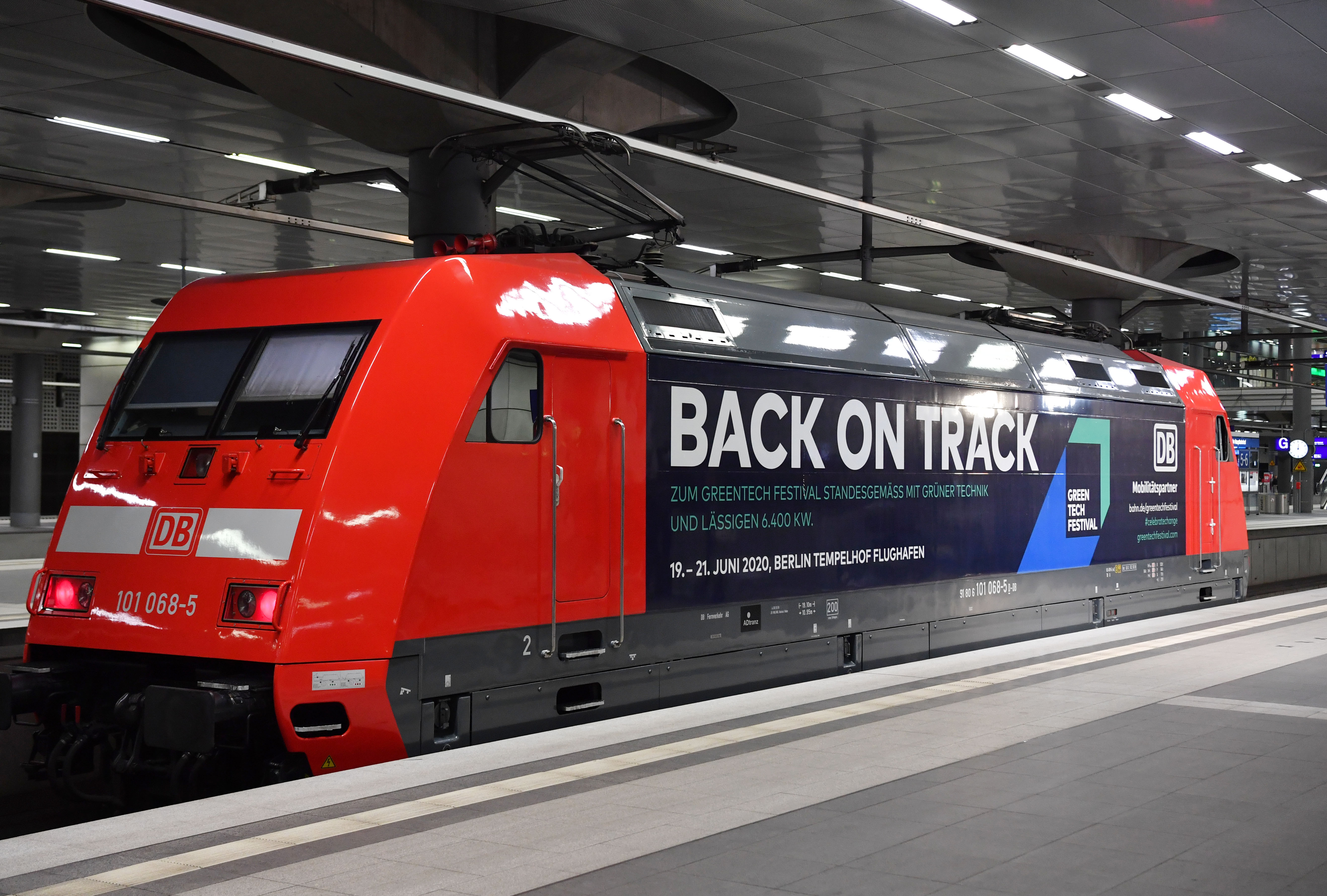 The British Climate Change Act of 2008 was globally the first law to set binding targets for reducing emissions.
"I'm very pleased that the United Kingdom will be a partner country to the Greentech Festival this year. Sustainable technologies are important for protecting our climate and are used across all areas of life – from food to transport to trade and its supply chains. Great Britain has a strong track record when it comes to climate and sustainability. In November 2020 – together with Italy – Great Britain will host the UN climate conference COP26."
Dr Richard Lutz, CEO of Deutsche Bahn, and the three founders of the festival, Nico Rosberg, Marco Voigt and Sven Krüger, were all present during the announcement in Berlin.
"Real change is created through the exchange of ideas. That happens in the community of the Greentech Festival. That's why we're happy to continue our successful partnership with the festival. The branded Intercity locomotive will be a fitting ambassador of this idea, because more than 90 percent of our trains travel with green electricity."
The highlight of the announcement event in Berlin was the official unveiling of Deutsche Bahn's branded Greentech Festival locomotive. All of Deutsche Bahn's long-distance trains are run with green electricity and this locomotive will do the same.
"We are continuing to work on our mission to unite people from every country with a shared vision of a better, greener future, together with our partners Great Britain and Deutsche Bahn."
Starting today, the public can vote online for the Green Awards 2020 in the categories Start-Up, Youngster, Innovation, and Impact. Voting will remain open until 14 February. Alstom's Coradia iLint hydrogen train is one of the innovations that has made it into the Greentech Festival's Hall of Fame as it boasts a carbon emissions saving of around 700 tons per year.
"Positive change is urgently necessary to save our planet. In June 2019 Great Britain was the first of the G7 countries to commit a climate-neutral goal by 2050 into law. Deutsche Bahn has also committed to becoming fully carbon-neutral by 2050 and to switch all trains to 100 percent green electricity by 2038. Both of our partners are important drivers of sustainability in Europe and together we have the power to make this transition a reality."
The official slogan of the Greentech Festival is 'Celebrate Change'.
Also read: