Princess Anne Shows Support for Female Apprentices
With International Women's Day just around the corner (8 March) and with the 12th National Apprenticeship Week (UK) taking place on 4–8 March, the timing for Her Royal Highness Princess Anne's visit to the National College for High Speed Rail couldn't have been better.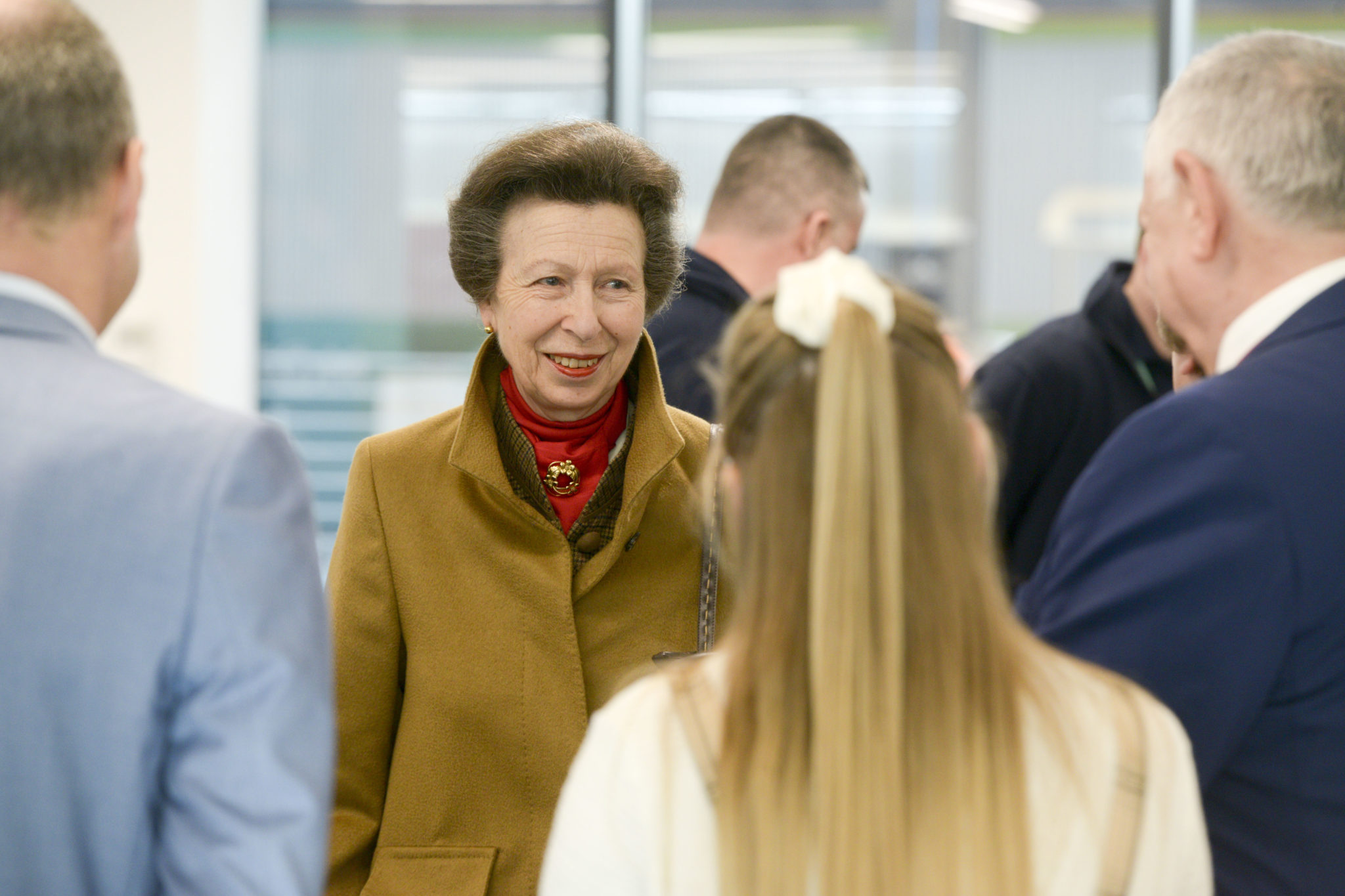 Visiting on 22 February, the Princess Royal wished to support the college's goal of improving skills and diversity, equality and inclusivity in the UK's railway and engineering sectors. During her visit Princess Anne learned about what the college was doing to make the sector more attractive to women. She also met a number of female apprentices from different areas, such as civil engineering, track design and fleet management.
Clair Mowbray, Chief Executive of the National College for High Speed Rail, said:
"It was a pleasure to introduce Princess Anne to some of our talented learners today. In order to encourage more women into the industry and improve the diversity balance, it's essential that we have high profile female ambassadors like the Princess on board.

"That said, we are positively open to all and for the sector to solve its productivity puzzle and challenge the skills gap, we're calling on more businesses and apprenticeship providers to come forward and work with the college. Our employer network and our message to rail and engineering businesses of all scales is not to work in isolation on the issue of skills – come and talk to us and we can help find a solution for workforce training needs."
About the National College for High Speed Rail
The NCHSR opened its Doncaster and Birmingham campuses in late 2017. Its target was 396 learners by the end of the 2019 academic year for which it is on track. Furthermore, the college says it should reach full capacity within five years of opening. In real terms that will mean 1,000 students enrolling every year. In order to meet employer needs, the college also exhibits a flexible approach by recruiting apprentices throughout the year.
National Apprenticeship Week
National Apprenticeship Week is a week-long celebration of apprenticeships in the United Kingdom. It follows a successful National Apprenticeship Week in 2018 during which 780 events took place throughout the country.