mgw Service uses contactless, laser-based CALIPRI wheel profile measurement gauge for preventive maintenance.
Customer-oriented, flexible and independent of manufacturers – mgw Service takes care of corrective and preventive maintenance of electro and diesel locomotives for rail operators. With workshops and a mobile service technician network an immediate response all over Europe is guaranteed. Among other things the workshops offer possibilities to reprofile wheelsets. In order to monitor the wear of wheels the maintenance expert recently started working with laser-based measurement technology developed by NEXTSENSE. A success story.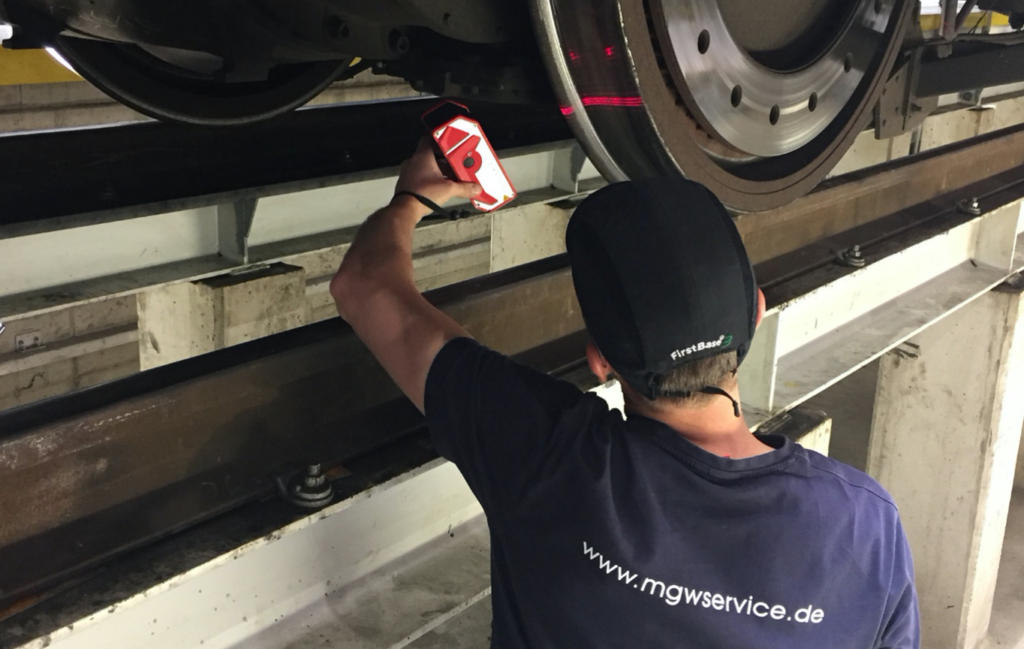 When the rail sector was privatized back in 1999, a huge market arose for the maintenance of locomotives by private operators. But for a long time, there were no service companies independent of manufacturers. The foundation of mgw Service back in 2005 bridged this gap in the market.
The Europe-wide service network – consisting of workshops and mobile service technicians – offers a a hotline in many different languages for 24/7 support. Thereby, customers can choose from many different solutions, from individual single orders up to full-service options. As a maintenance expert mgw Service has an excellent material management to guarantee availability of the rolling stock. On top of that the company offers possibilities to reprofile wheelsets.
The Leap in Wear Inspection
For the preventive maintenance of its fleet – comprising of 200 locomotives – mgw Service so far used mechanical gauges only.
"We want to swap the existing gauges with laser-based devices in order to measure wheel profile data faster and with higher-precision."
That's why, since recently, CALIPIRI Prime devices of NEXTSENSE are in use. The mobile handheld device is based on the patented CALIPRI principle – a development of the laser light section technology. Thus, user-dependent results are a thing of the past. After all, the automatic roll and tilt correction enables complete contactless measurements and delivers high-precise and reproducible results. Thereby, essential parameters of the wheel flange (height, thickness, qR-measure) are covered. The measurement itself is as easy as the data transfer to the PC. The device's accuracy lies in the micrometer range making the wear behavior and the necessary reprofiling more predictable. Consequently, leading to better preventive maintenance.
Precision Crossing Borders
mgw Service is operating all over Europe and so are its measurement devices – the CALIPRI Prime is in use in mgw workshops in Germany, France, Italy, Sweden, Polen and Hungary. High-precise measurement technology with easy handling therefore doesn't know any borders or language barriers.
Besides the European workshops, the mobile technicians of mgw Service are equipped with the CALIPRI Prime as well. The portability of the device thereby takes a central role in the "field work".
Since mgw Service became part of the AKIEM Group back in 2017, the European service network expanded significantly. This is an interesting parallel to NEXTSENSE, the measurement technology expert that developed CALIPRI Prime. After all, in 2018, NEXTSENSE was acquired by Hexagon AB the world-leading information technology expert. Thus, both companies – mgw Service and NEXTSENSE – increased their focus on global customers and services.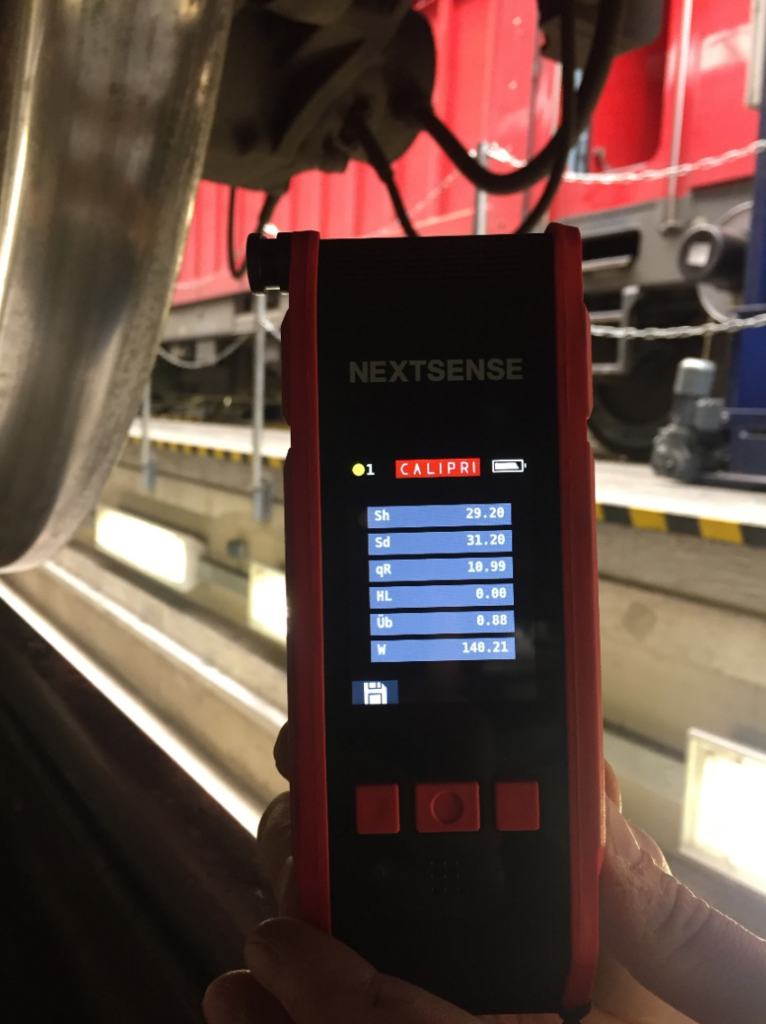 © mgw Service
Modern Technology for Modern Challenges
So how will the future look like for maintenance professionals in the railway industry? The EU regulation EU/2019/779 "Entity in Charge of Maintenance (ECM)" will definitely play a central role. After all, it defines the principles of rolling stock maintenance.
"The real challenge will be the implementation of the ECM responsibilities, something that already happens in freight transport. But locomotives are, from a technological point of view, more demanding than freight wagons. Thus, new standards need to be set."
Good to know that the services provided by mgw Service are already ECM-certified and audited by an independent body.
But ECM responsibilities will not be the only challenges for maintenance operators of rolling stock. Train control systems and railway networks will also have significant effects on the maintenance industry. After all, locomotives with admission to specific countries need to comply with the individual country regulations as well as national regulations. Therefore, wear monitoring of the wheel-rail- interaction will continue to be of significant importance. Precise measurement results are a must in order to comply with legal safety margins and country-specific regulations. With the CALIPRI Prime, mgw Service has a portable profile measurement device for rail wheels at hand that covers those requirements.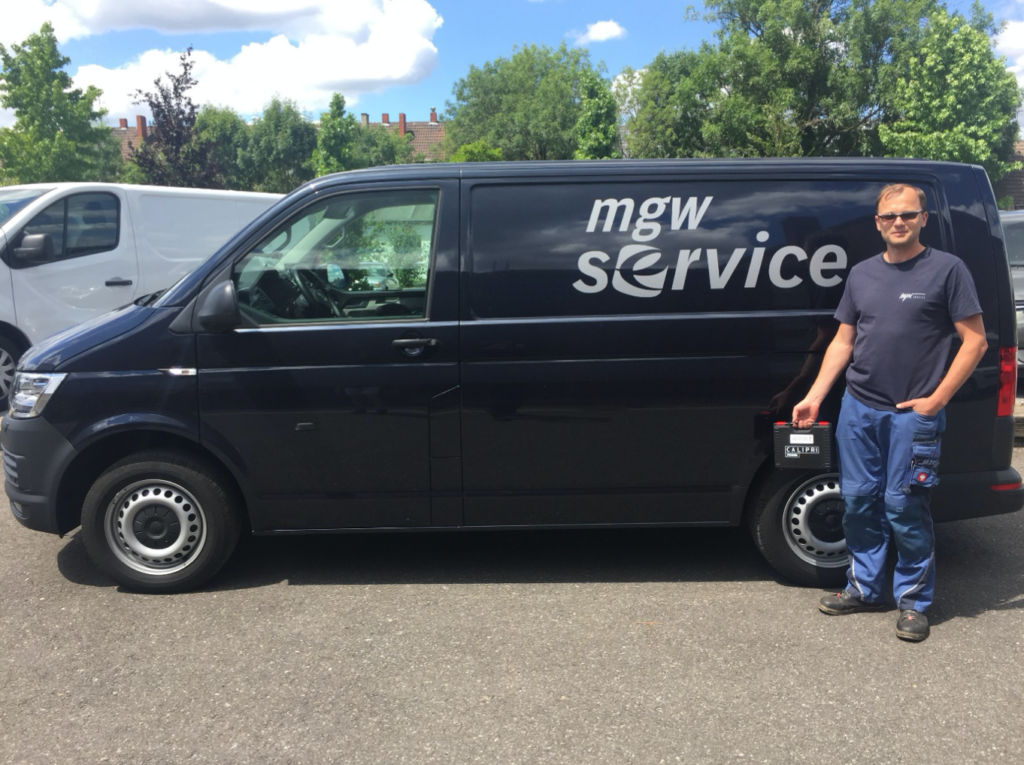 © mgw Service