That's why, since recently, CALIPIRI Prime devices of NEXTSENSE are in use. The mobile handheld device is based on the patented CALIPRI principle – a development of the laser light section technology. Thus, user-dependent results are a thing of the past. After all, the automatic roll and tilt correction enables complete contactless measurements and delivers high-precise and reproducible results. Thereby, essential parameters of the wheel flange (height, thickness, qR-measure) are covered. The measurement itself is as easy as the data transfer to the PC. The device's accuracy lies in the micrometer range making the wear behavior and the necessary reprofiling more predictable. Consequently, leading to better preventive maintenance.
Precision Crossing Borders
mgw Service is operating all over Europe and so are its measurement devices – the CALIPRI Prime is in use in mgw workshops in Germany, France, Italy, Sweden, Polen and Hungary. High-precise measurement technology with easy handling therefore doesn't know any borders or language barriers.
Besides the European workshops, the mobile technicians of mgw Service are equipped with the CALIPRI Prime as well. The portability of the device thereby takes a central role in the "field work".
Since mgw Service became part of the AKIEM Group back in 2017, the European service network expanded significantly. This is an interesting parallel to NEXTSENSE, the measurement technology expert that developed CALIPRI Prime. After all, in 2018, NEXTSENSE was acquired by Hexagon AB the world-leading information technology expert. Thus, both companies – mgw Service and NEXTSENSE – increased their focus on global customers and services.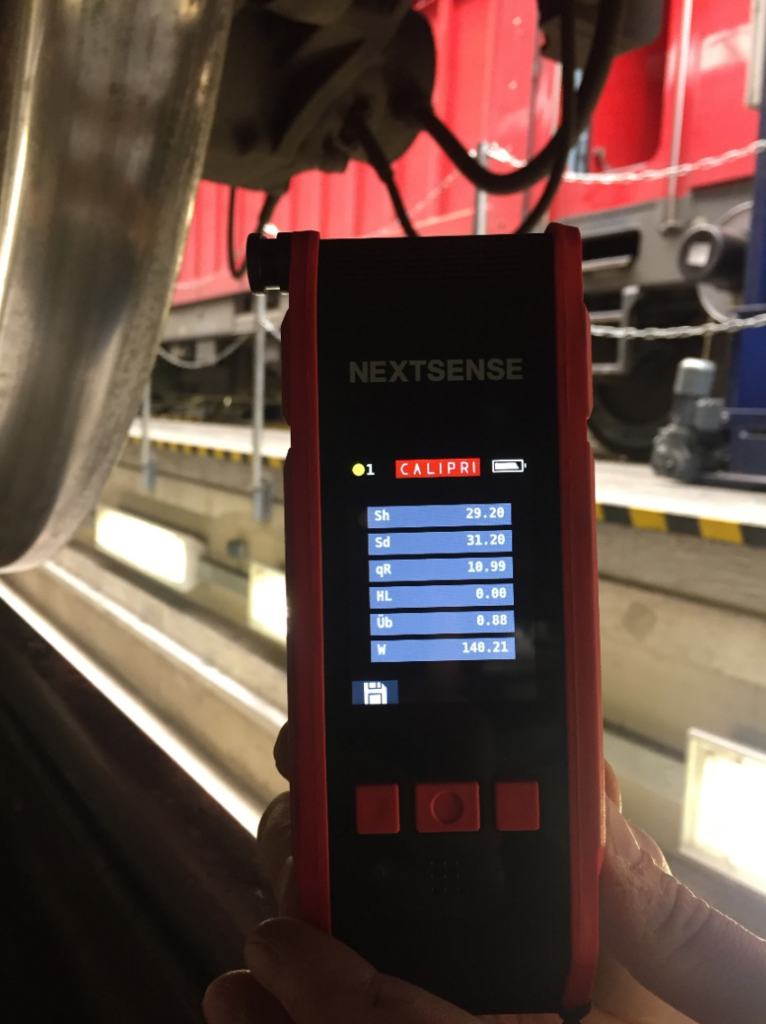 © mgw Service
Modern Technology for Modern Challenges
So how will the future look like for maintenance professionals in the railway industry? The EU regulation EU/2019/779 "Entity in Charge of Maintenance (ECM)" will definitely play a central role. After all, it defines the principles of rolling stock maintenance.