Portugal's state-owned rail operator Comboios de Portugal (CP) and Stadler have signed a contract for 22 FLIRT regional trains.
The contract is worth around 158 million euros for Stadler. This will be the first time Stadler is supplying its FLIRT train to the Iberian Peninsula.
CP wishes to modernise its fleet of regional trains. Ten of the units ordered will be electric multiple units, while the remaining twelve trains will be bi-mode multiple units (BMUs). In addition to manufacturing the vehicles for CP, Stadler will also deliver maintenance services for a minimum of four years and provide training.
Stadler will be manufacturing the FLIRT trains for Portugal's broad-gauge network – 1668mm. The twelve BMUs will have an additional drive module, which will house the diesel-electric traction system. The modular nature of these units mean that the trains can be converted from bi-mode to fully electric multiple units in the future. Alternatively, the diesel generators can be replaced by batteries.
"We are proud that our FLIRT has been selected for the renewal of the regional train fleet. I am convinced that Portuguese passengers will appreciate the innovative and modern FLIRT – as millions of people in Switzerland, Germany and the Netherlands, among other countries, already do. The Portuguese market is extremely important for Stadler. We are happy that we can contribute to the modernisation of the Portuguese railway industry."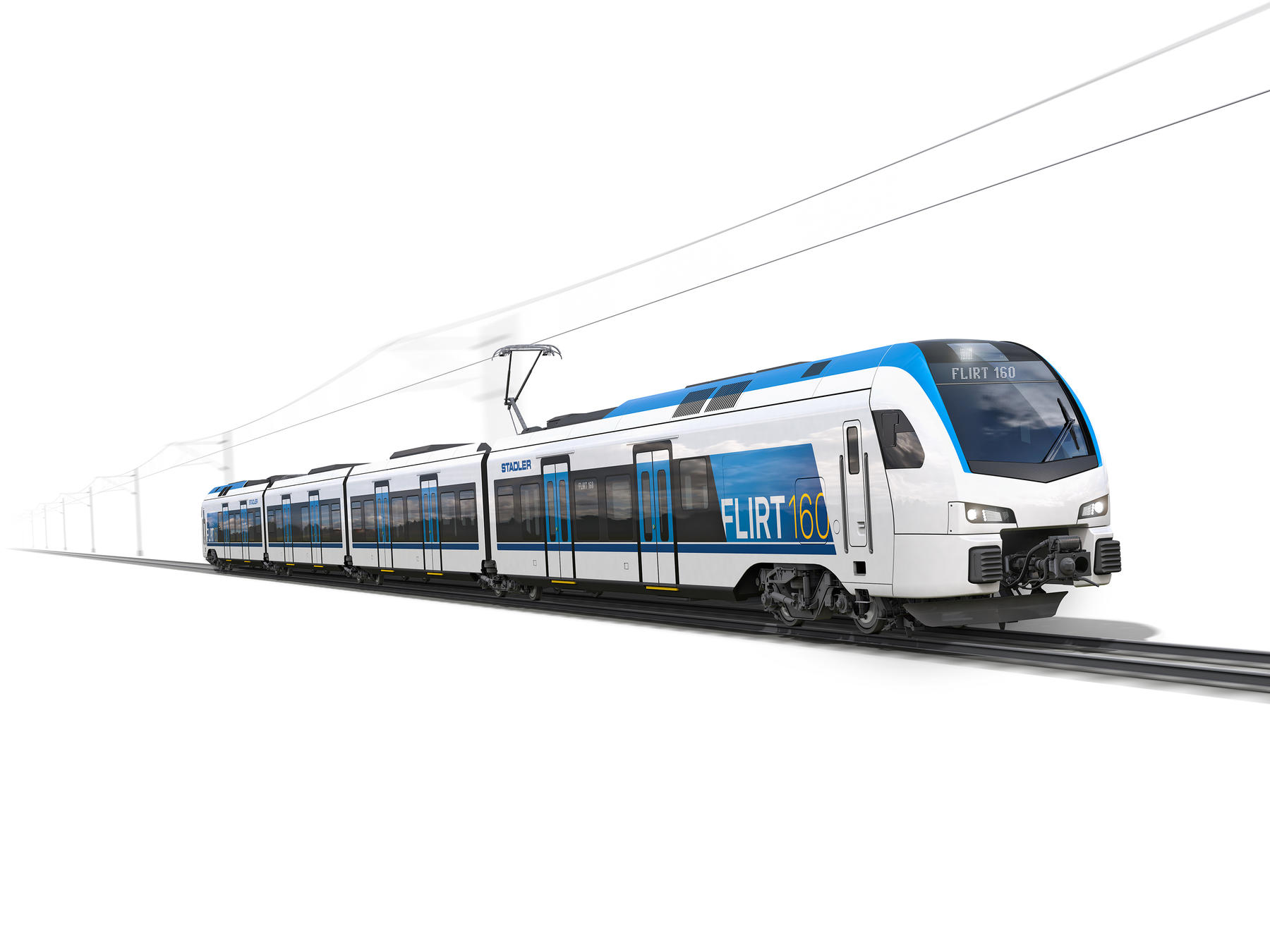 Stadler FLIRT Trains for Portugal
The EMUs are 63.2m long, the BMUs 74.4m (because of the additional drive module). They will consist of three aluminium car bodies and will be able to accommodate 375 passengers, of which 214 can be seated. Depending on the traction power source, the multiple units will have a top speed of 160km/h or 140km/h.
The trains will have reservable spots for wheelchairs, bicycles and pushchairs.
They will also be equipped with wifi and a passenger information system. Catering kiosks can be installed in these FLIRT as well.
Stadler has sold more than 1900 FLIRT trains in 21 countries to date.
Also read: