UK: Alstom Reveals Its Design for HS2 Trains
The race to win the contract for the HS2 rolling stock is an intense one. Now Alstom has revealed its proposed design for the new UK high-speed train.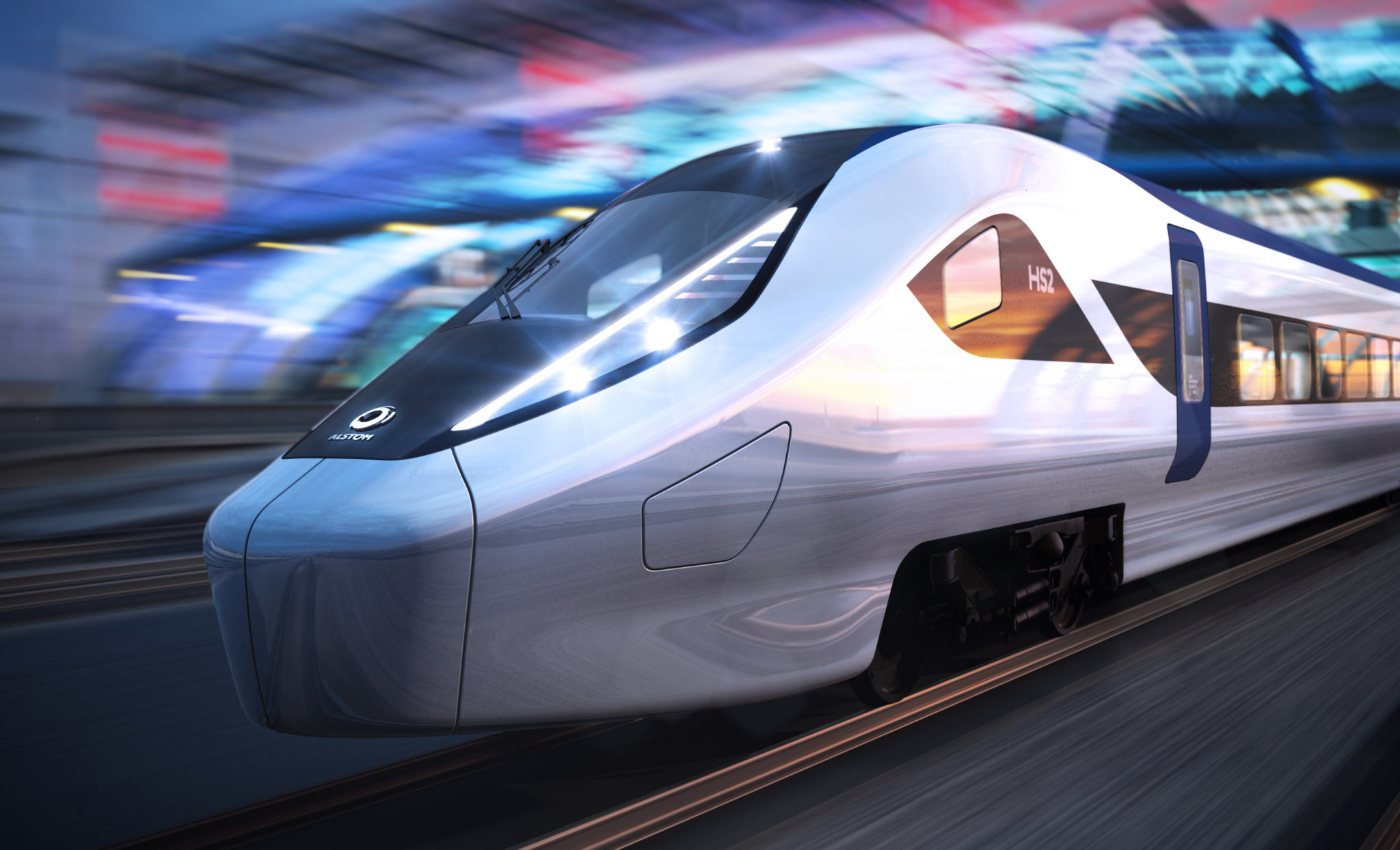 HS2 Ltd has said it needs a train that can operate equally on the conventional rail network and on the HS2 line. Alstom says it can deliver just that, being the world speed record holder for rail (574km/h). Other Alstom high-speed trains in operation are the TGV in France, the Avelia Liberty for Amtrak in the US, and the AGV in Italy.
The integration between the new Hs2 high-speed rail infrastructure and the conventional network means "HS2 will become the critical driving force in revitalising towns and cities all across the country, and especially in the Midlands and the North," says Alstom.
Alstom's Proposed HS2 Design
Alstom's proposed design for the HS2 trains uses its Avelia platform. The French rolling stock manufacturer says there are many reasons why it should win the contract for the new trains. For example, it is the only train manufacturer to have signed contracts for high-speed trains on four different continents (Asia, Europe, Africa, North America).
Alstom also wishes to highlights its presence in the UK. The first Eurostar (Eurostar e300) was an Alstom train. In addition, Alstom has supplied its tilting trains, the Pendolino to the UK rail market.
Nick Crossfield, Managing Director for Alstom in UK and Ireland, said:
"Alstom's vision is to make HS2 trains a timeless design classic, with a passenger experience that is as smooth, calm and spacious as it is high speed. Alstom is excited to unveil this proposed train for HS2, which is the most important economic regeneration project in Britain for decades. It will knit together the great cities of the midlands and the north as never before, and turbo-charge our regional economies." 
HS2 Ltd Rolling Stock Contract
HS2 Ltd should pick a rolling stock manufacturer for the new HS2 trains in 2020. The new high-speed line will serve some of the UK's biggest cities, including London, Birmingham, Manchester and Leeds. It will also serve Glasgow and Edinburgh in Scotland and the cities of York, Newcastle and Liverpool.
Also read: