Singapore's Land Transport Authority (LTA) has awarded two contracts to Siemens Mobility and ST Engineering Urban Solutions to advance its delivery of the Cross Island Line (CRL).
The first contract is valued at approximately 450 million SGD (310 million EUR) and will see Siemens Mobility provide its communications-based train control (CBTC) signalling system and platform screen doors (PSD) for the underground line.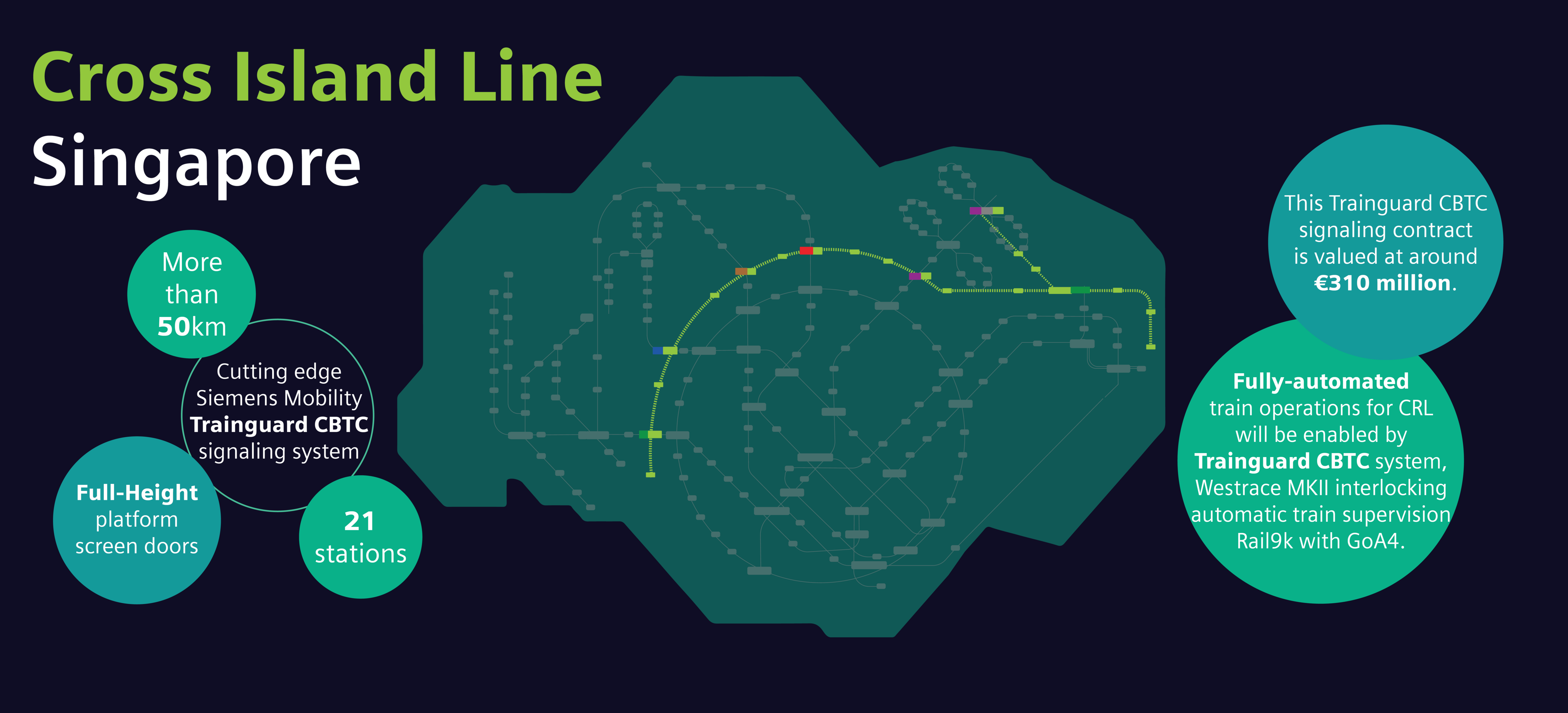 Within this contract, Siemens Mobility will implement CBTC signalling and PSDs across all three phases of the Cross Island Line project. This includes CRL1, which is 29 kilometres long; CRL2, which is 15 kilometres long; and the 7.3-kilometre CRL-Punggol extension.
The signalling system will include Siemens Mobility's Trainguard solution, as well as its Westrace MKII interlocking system and automatic train supervision platform, Rail9k. This technology will allow fully driverless trains to operate on the 50-kilometre stretch of track, serving 21 stations.
This project will build on Siemens Mobility's existing relationship with the LTA, which includes the provision of signalling systems, power electrification and depot equipment for the Jurong Region Line (JRL) and Downtown Line (DTL).
"We are delighted to have the opportunity to build on our existing technology partnership with Singapore's Land Transport Authority in its continued efforts to effectively manage their urban development."
Meanwhile, the second contract was awarded to ST Engineering Urban Solutions for the Integrated Supervisory Control System (ISCS) and communications system.
This contract is valued at approximately 200 million SGD (137 million EUR) and includes the supply of several sub-systems such as the digital trunked radio, video surveillance, public announcements, telephone and travel information system.