Green Loan for MFD Rail: KfW IPEX-Bank Financing Investments in New Freight Cars
KfW IPEX-Bank is the mandated lead arranger, underwriter and book-runner of large-volume growth financing for the Swiss freight car rental company MFD Rail. The funds will be used to finance up to 6,500 new intermodal railcars, which the company specialises in leasing as a European platform.
The use of intermodal freight cars makes it possible to link different modes of transport to rail transport, making the flow of goods more economical and, above all, more environmentally friendly.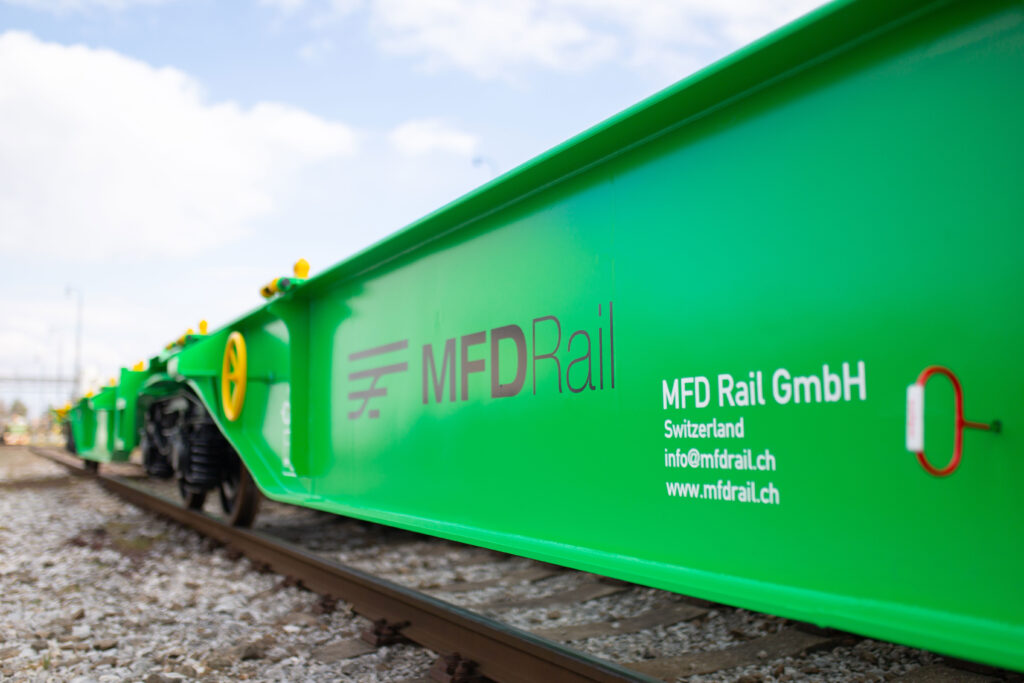 MFD Rail is 98% owned by funds managed by Oaktree Capital Management, a global US investment firm, and 2% by its managing partners. For financing totalling EUR 400 million, ABN AMRO Bank N.V., Crédit Agricole Corporate & Investment Bank, ING Bank (a branch of ING-Diba AG), La Banque Postale and Siemens Bank GmbH were gained as further banking partners and are participating in the financing by syndication with more than EUR 300 million. The loan agreement is structured as a Green Loan issued by KfW IPEX-Bank and certified accordingly. Together with the previous financing of EUR 100 million from 2020, the total volume financed now stands at EUR 500 million.
"Together with our partners, we are supporting the shift of freight transport to rail and the transition to a climate-friendly transport infrastructure.
"We have been supporting MFD Rail from the very beginning and are delighted that we can also play a leading role in this large-volume financing. This flagship project underscores our commitment to arranging large and complex financing structures in the European rail market. We are particularly pleased to have structured the financing as a 'Green Loan made by KfW IPEX-Bank.'"
"We are very proud to have taken the next very important step for MFD Rail with this transaction to become one of the leading companies for the leasing of intermodal freight cars in Europe. By signing the new Green Loan financing, we are supporting and securing part of MFD Rail's growth strategy of over 10,000 new intermodal freight cars over the next few years. Thanks to their positive impact on reducing carbon emissions, we are supporting the transformation of the economy and transport on the way to net zero and offering our customers added value through our sustainable service as fleet manager of a modern and highly efficient intermodal freight car fleet."
"We are very pleased with the success that MFD Rail has achieved in the market so far. With the support of our long-term partner banks, we can secure the continued growth of this important ESG-centric investment. At the same time, we are making good progress with regard to digitalisation; our freight cars are also prepared for the upcoming strategic changeover to automatic coupling."
This article was originally published by KfW IPEX-Bank.