KfW IPEX-Bank provides around EUR 53 million for Kölner Verkehrs-Betriebe (KVB), a subsidiary of Stadtwerke Köln, the infrastructure and services company of the city of Cologne, Germany.
The funds will be used to procure e-buses and light rail systems, but also to finance smaller investments.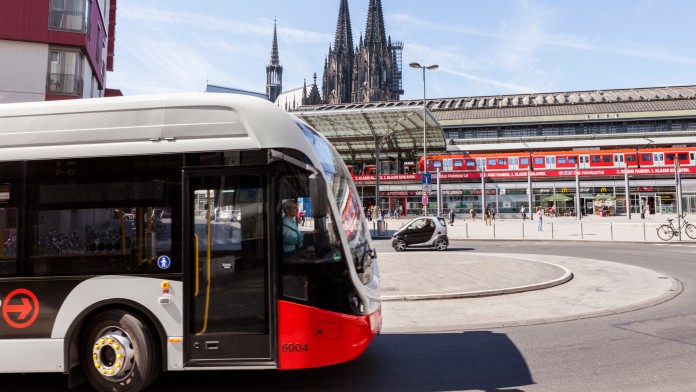 "Strengthening local public transport is a key priority for us.
"Cologne's electric buses and light rail systems also help to cut local emissions. We're delighted to win KVB as a new customer and look forward to supporting this municipal transport company in implementing the mobility transition and expanding electromobility."
KfW IPEX-Bank is also assisting the European economy with its financing. Dutch firm VDL will be manufacturing the electric buses, while French firm Alstom/Bombardier Transportation will be supplying the light rail systems.
This article was originally published by KfW IPEX-Bank.