KfW Launches Broad-Based Promotional Programmes for Sustainable Mobility
Low-interest loans for companies and municipalities to invest in sustainable mobility
Promotion of climate-friendly vehicles as well as infrastructure measures and sustainable digitalisation of mobility
Loan of up to EUR 50 million per project and term of up to 30 years for the standard variant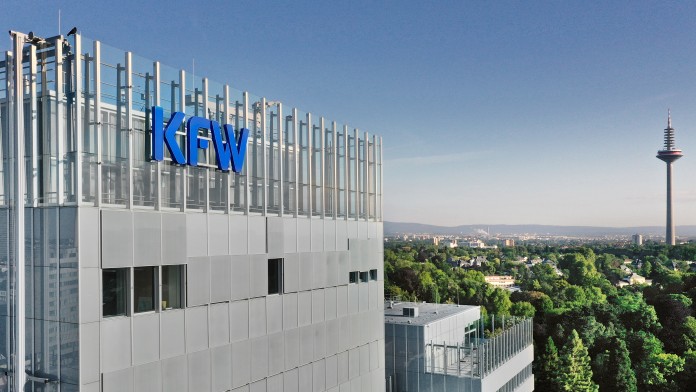 The transport sector has a key role to play in the transformation to a climate-neutral society. There is a particularly high need to reduce carbon dioxide emissions in this area. On behalf of the German Federal Ministry for Digital and Transport (BMDV), KfW is now supporting companies, municipalities and municipal companies in investing in sustainable mobility with a broad range of promotional programmes. The new sustainable mobility investment loan offers low-interest financing for pedestrian and cycling infrastructure, climate-friendly passenger and freight transport vehicles, such as local public transport, rail and waterway transport and investments in the necessary infrastructure. Digitalisation projects that contribute to reducing greenhouse gas emissions, such as those that network existing mobility services, are also promoted. The requirements for the eligible measures under the new programme are based on the criteria defined in the EU taxonomy. For example, the new programme will support buses, trams and subways for local public transport, as well as trains and inland vessels, if their direct carbon dioxide emissions are zero.
"We are striving for climate neutrality, and the transport sector must make a major contribution. We all have a responsibility here – the German Federal Government, the federal states, the municipalities and the private sector. We need good infrastructure everywhere and climate-neutral mobility services that take into account the needs of all. KfW's support facilitates long-term investments by municipalities and companies in the transformation of the transport sector. The programme creates the necessary financing basis and planning security for this important undertaking."
"The transport sector has a vital role to play in the transition to a climate-neutral economy and society. If we want to achieve our goals, we need to switch to low-emission forms of mobility as quickly as possible. This requires enormous investments. KfW is meeting its responsibility as a transformative promotional bank and providing suitable financing instruments to this end."
The new sustainable mobility investment loan is part of the Green Bond Framework, which was expanded at the beginning of 2022 and under which KfW allocates funding to specific promotional programmes from its green bonds. Companies and municipalities benefit from KfW's favourable refinancing conditions; in addition, KfW has further eased the interest rate conditions of the new programme from its own funds. In the standard variant, individual projects can be financed with up to EUR 50 million and a term of up to 30 years. The actual interest rates are calculated based on capital market development.
This article was originally published by KfW.