KfW IPEX-Bank Finances New Trams for Frankfurt
Municipal utilities procure spacious "T" carriages from the manufacturer Alstom for modernising the vehicle fleet
Contribution to innovative sustainable mobility
KfW IPEX-Bank is providing EUR 100 million to finance new trams for the city of Frankfurt. Stadtwerke Frankfurt shall accept the funds on behalf of its subsidiary Verkehrsgesellschaft Frankfurt (VGF).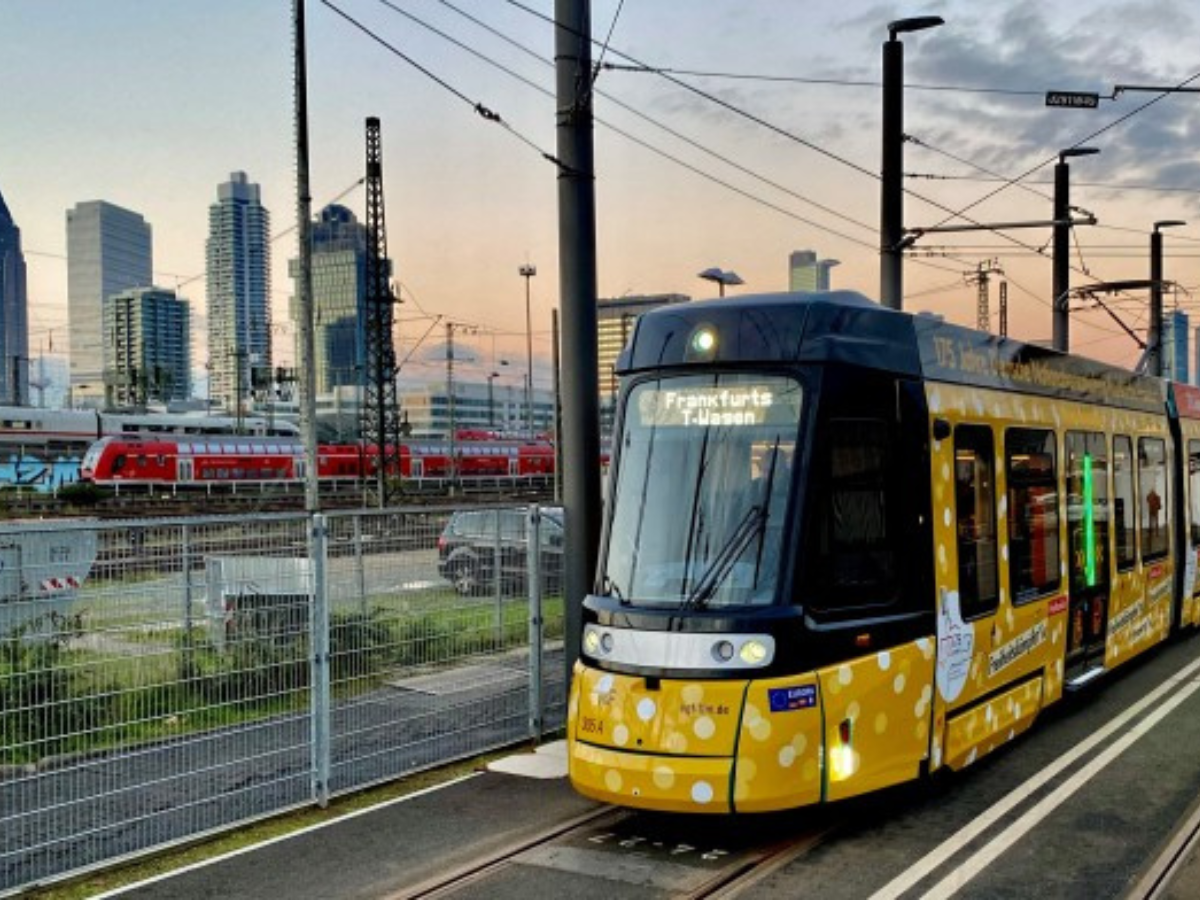 They are used for the procurement of state-of-the-art trams of the Citadis SX05 series from the manufacturer Alstom, which are operated under the "T"-generation carriage in the VGF vehicle fleet. The new design of these tramcars for Frankfurt were developed in close cooperation by both partners.
The vehicles are characterised by maximum energy efficiency and a large amount of space and accessibility. The first of the 58 new trams were presented last Friday in Frankfurt and commissioned on Monday 12th of December 2022.
KfW IPEX-Bank has a long-standing business relationship with Stadtwerke Frankfurt and VGF. Funds from the new KfW "Sustainable Mobility" promotional programme, which supports investments in climate-friendly vehicles for passenger transport, will be used for this financing.
"Of course, it is a pleasure for us to use this project to help the municipal utilities of our home location in Frankfurt to expand and modernise their local public transport network. By providing this financing, we are also highlighting our commitment to passenger transport, which has a special role to play in the creation of environmentally-friendly transport and mobility solutions."
This article was originally published by KfW IPEX-Bank.