KfW IPEX-Bank Finances Railpool's Expansion to the French Market
KfW IPEX-Bank provides EUR 37.5 million of a new EUR 150 million CAPEX Facility together with 3 international banks for the German based locomotive lessor Railpool. KfW IPEX-Bank acts as Facility Agent and Security Agent. Railpool will use the new funds to especially procure 50 new modern Alstom Traxx Universal locomotives and increase its presence in new markets, especially in France, and contribute to a more efficient and sustainable freight and passenger transport.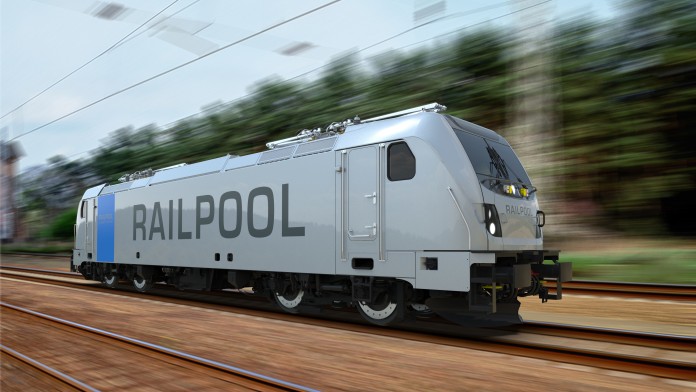 The Traxx Universal locomotives can be operated for freight and passenger corridor services, also in cross-border operations. All locomotives will be equipped with the leading signalling system Atlas, Alstom's onboard solution for the European Train Control System (ETCS). This system enables operation on extended corridors with the broadest coverage of countries and lines, both in ETCS as well as for legacy system operation. The locomotives will cover operations in eight countries, namely Germany, Austria, Switzerland, France, Italy, Belgium, Luxemburg and Poland.
With this financing, KfW IPEX-Bank supports the European economy: The engineering of the locomotives will be done at the Alstom site in Mannheim, Germany, while final assembly is planned to take place in Kassel, Germany. Other sites involved are Wroclaw, Poland (carbody shell production), Siegen, Germany (bogies production) and Zurich, Switzerland (project management).
This financing is another example how KfW IPEX-Bank supports the transformation towards a CO2 neutral society and economy.
About RAILPOOL
RAILPOOL is one of the leading railway vehicle leasing companies offering real expertise for full service from a single source. The company was founded in Munich in 2008 and now operates in 18 European countries.
RAILPOOL is one of the largest providers in Europe with around 500 locomotives and 148 passenger vehicles (and an investment total of 2 billion euros). The RAILPOOL fleet covers 85,000,000 kilometers every year and makes an important contribution to the modal shift to rail. RAILPOOL has its own warehouse with approx. 4,000 different spare parts and components.
This article was originally published by KfW IPEX-Bank.