Metro Sofia has ordered an additional eight Inspiro trains from the SIMETRO consortium comprised of Siemens Mobility Bulgaria, Siemens Mobility Austria and NEWAG SA.
The new trains will be launched on an extension of Line 3 on the Sofia Metro in the second half of 2026.
This contract is valued at approximately 134 million BGN (68.7 million EUR) and includes the delivery of 8 Inspiro metro trains equipped with CBTC Trainguard MT.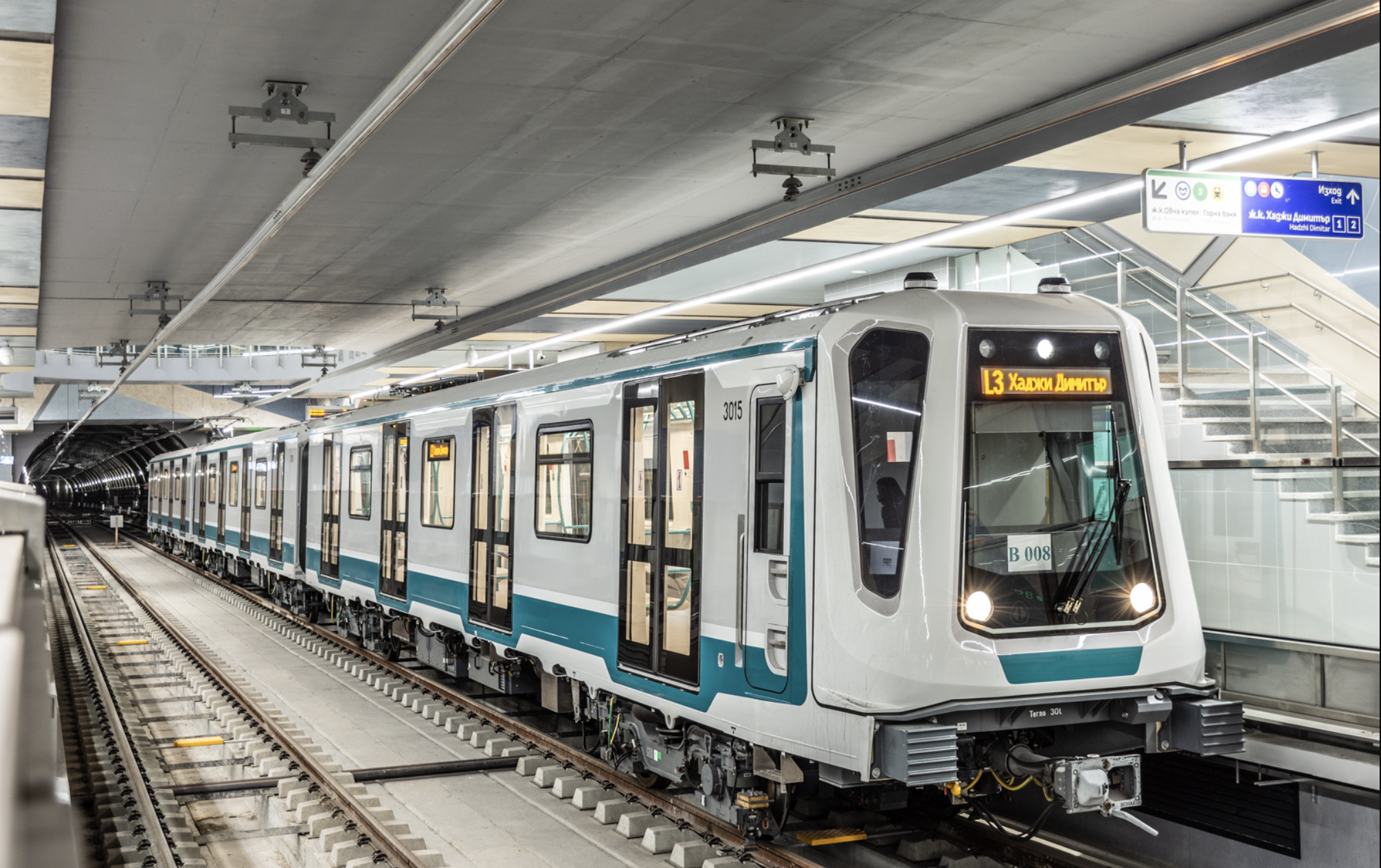 The Inspiro metro train is an electric multiple unit (EMU) featuring flooring made of a composite layer of cork and aluminium to reduce weight and absorb noise, alongside advanced traction and braking systems to optimise safety.
"We are proud that we can once again be part of this symbolic and extremely large project that will improve transport connectivity and accessibility for hundreds of thousands of residents of the capital. As a company that focuses on developing a greener, safer and more convenient mode of transport, we are pleased to offer Sofia's residents and visitors innovative solutions and world-class services that meet the highest standards in terms of energy efficiency, comfort, safety and sustainability."
The new Inspiro metro trains will have a maximum speed of 80 kilometres per hour. Each unit will be 60 metres long and 2.65 metres wide to provide more space and comfort.
The wagon bodies will be manufactured at Siemens Mobility's factory in Vienna, while final assembly and testing will be completed by Newag in Nowy Sącz, Poland.
This contract builds on a 2015 order for Siemens and Newag to supply 20 trains and build communication and security systems for the new metro line 3 in Sofia.
This order was later expanded with an option to supply a further 10 metro trains and the associated automatic train control systems for an extension of the line
Now, an additional extension is being constructed to further increase the line's coverage, thus requiring more rolling stock.
The new extension is valued at 530 million BGN (272 million EUR) and will span 6 kilometres, serving 6 metro stations through the districts of Slatina and Geo Milev.