The GEOWEB® Load Support System Provides Base-Layer & Surface Stabilisation for Port Container Yard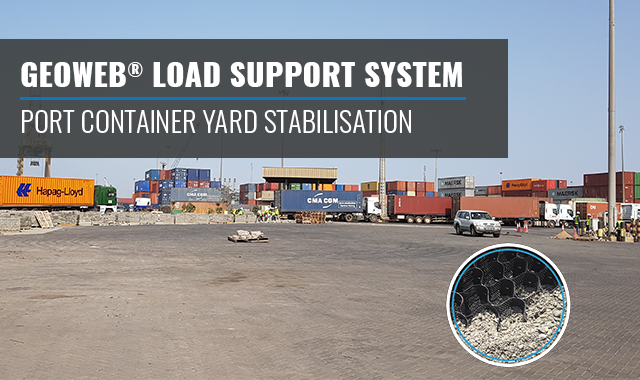 Project Location:
Dakar, Senegal, West Africa
Project Background:
To enable operations by gantry cranes, shallow ground improvement was necessary to stabilise soft subgrade conditions across a 25,000-square-meter-area at the new DP World Container Yard at the Port of Dakar. The port terminal required base-layer and surface stabilisation, but overall project cost and timing were major considerations.
Presto Geosystems GEOWEB® Load Support System met these requirements by offering fast installation and a reduced cross-section. More importantly, the GEOWEB system eliminated the need to pre-load the installation area, which would have delayed project construction for a full year.
Read case study & view project photos here.