As of today, Rhaetian Railway (RhB) has reopened the closed section between Susch and Scuol-Tarasp on the Engadine Line. RhB had closed the Engadine line on 11 March 2019 in order to implement numerous infrastructure works efficiently, while keeping costs down.
Rhaetian Railway has invested around 90 million franks (82.56 million euros | 90.5 million USD) in improving a section of the 49.41km Engadine line, which runs from Scuol-Tarasp and Bever and connects the Lower Engadine with the Albula Railway. The metre-gauge railway line carries both passenger and freight trains.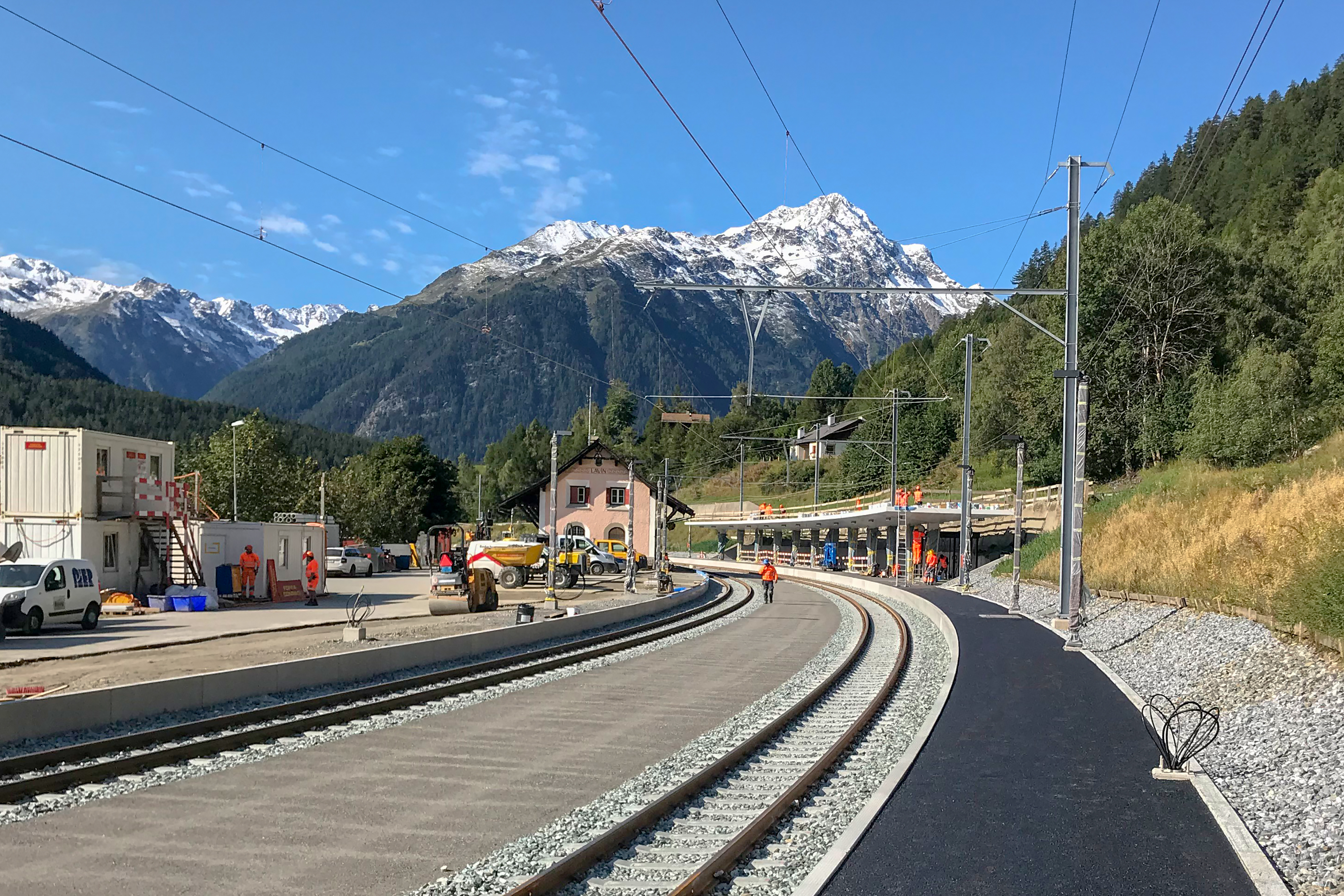 Engadine Line Infrastructure Works
Stations
During the seven-month closure, RhB modernised Sagliains and Lavin stations, making them fully accessible to persons with reduced mobility. Final works will continue until summer 2020. At Guarda station Rhaetian Railway replaced the track.
Tunnels
RhB replaced the rails in the Tasna Tunnel. The trigger for the complete closure of the track was the refurbishment of the Magnacun Tunnel and the Giarsun Tunnel between Guarda and Ardez. These projects are not yet fully complete. However, it is now possible to finish the works with trains operating again. To accommodate the works, RhB will operate replacement buses between Guarda and Scuol-Tarasp between 9:30pm and 6:30am until 29 November 2019.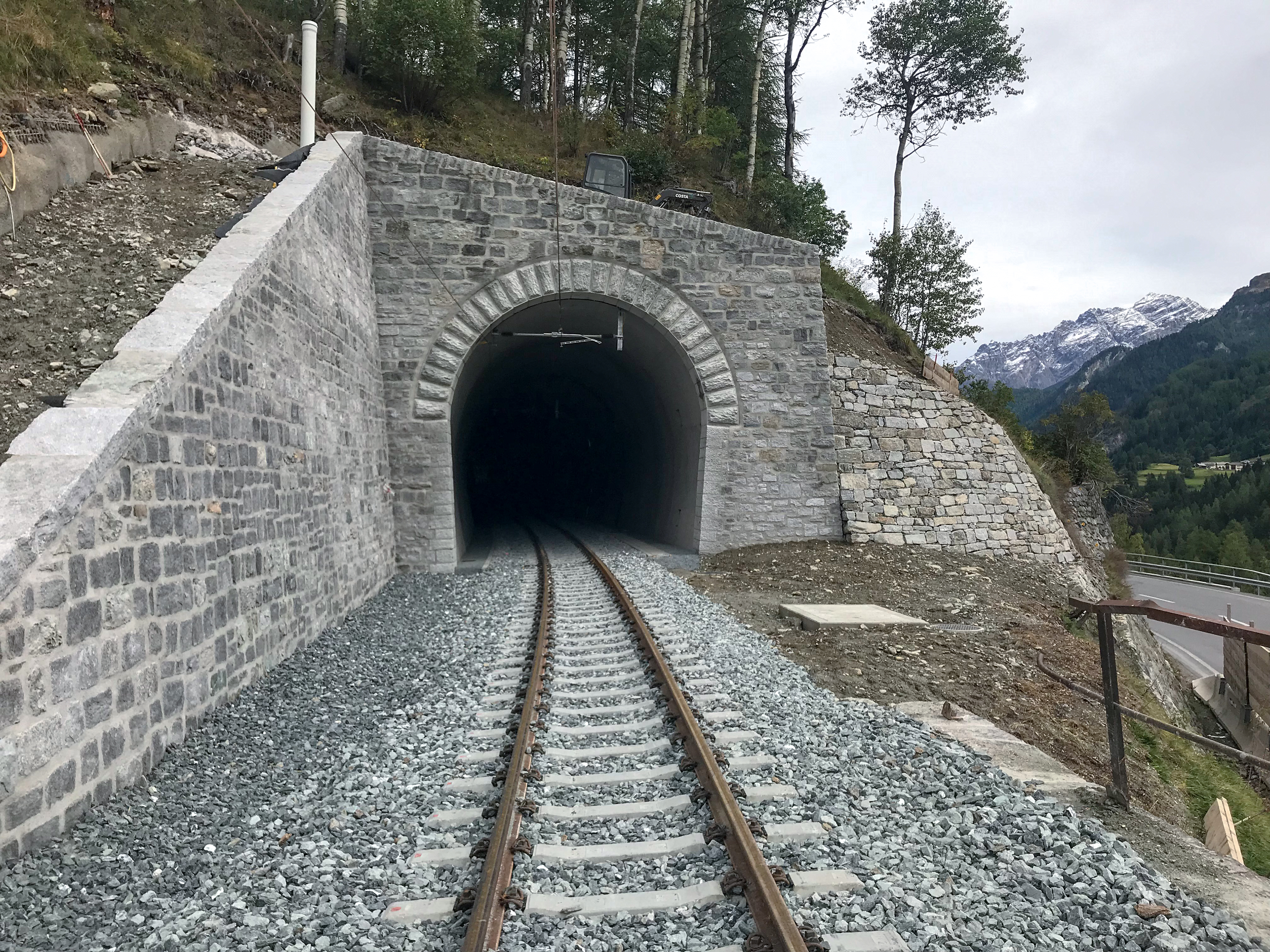 © RhB
Additional Works
RhB has replaced the inverter at Bever station and has performed maintenance works on supporting walls and timber structures.
Background of the Engadine Line
The Engadine Line first opened in 1913. The line has been electrified right from the start, using overhead catenaries. It climbs from 1286m in Scuol-Tarasp to 1710m in Bever with a maximum incline of 2.5 percent. The main locomotives on the line are Ge 4/4 II. They have a maximum speed of 90km/h.
Also read: