Schneider National has signed a multiyear agreement with Canadian Pacific Kansas City (CPKC) to provide an intermodal transportation service on CPKC's north-south corridor connecting the US and Mexico.
Under this agreement, multimodal transport and logistics provider, Schneider will transition its Mexico-US traffic to CPKC starting in mid-May.
This will enable its customer base to leverage CPKC's expanded network of rail lines and terminals following the Canadian Pacific (CP) and Kansas City Southern (KCS) merger.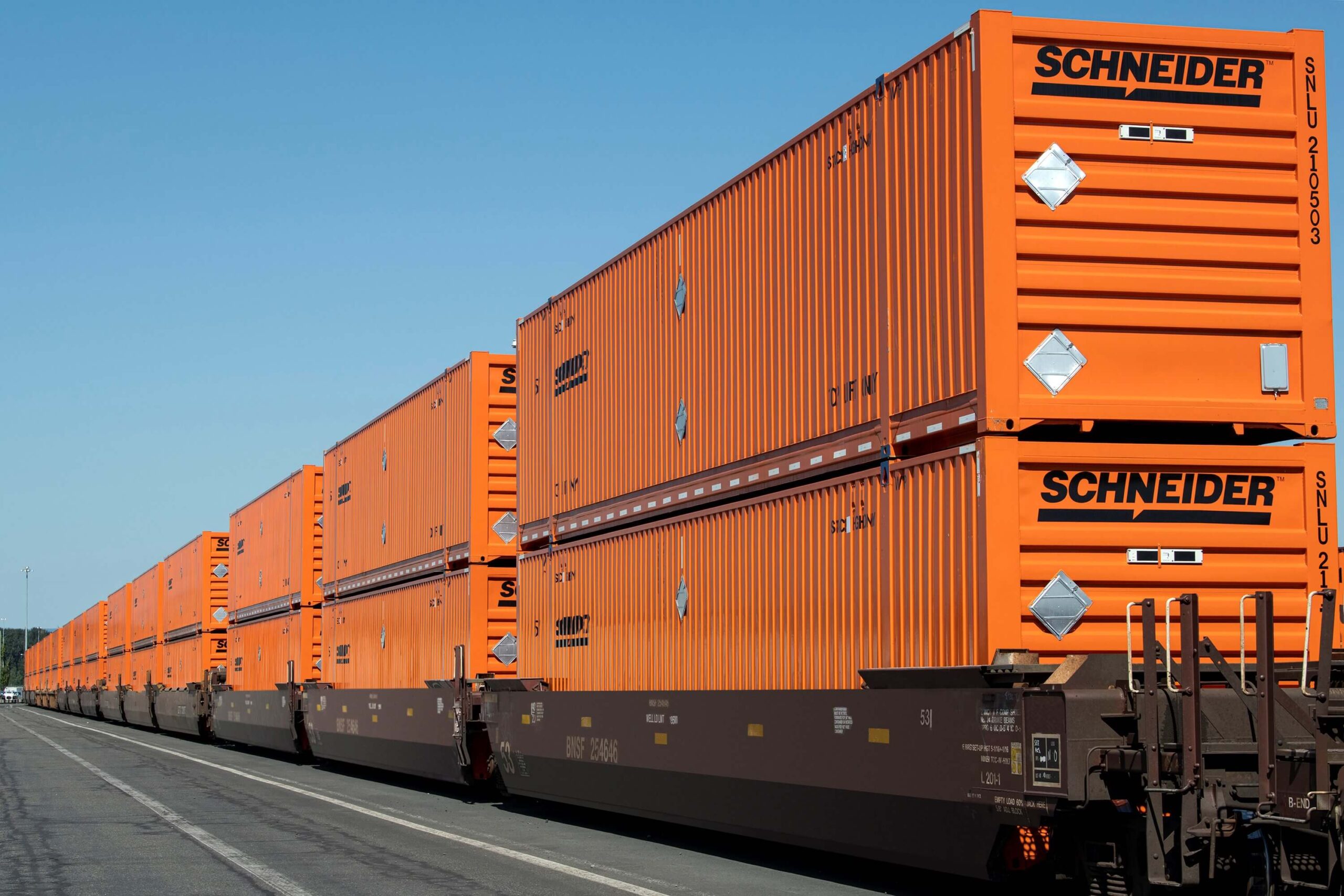 Schneider President and CEO Mark Rourke said:
"It is a natural fit to pair CPKC's rail operating excellence and Schneider's superior dray execution to provide unparalleled service. Our 30-plus years operating in Mexico and broad portfolio of services will bring an intermodal service offering into and out of Mexico that is comparable to the speed and efficiency of shipping over the road, but with the added benefit of sustainability."
Supported by Schneider's drayage capabilities, this service will offer a single-line, truck-competitive intermodal option for freight transport.
Railways are currently the most energy-efficient way of moving freight over land, and it is consequently hoped that this agreement will help take more trucks off the roads.
In addition to the environmental benefits, CPKC's International Railroad Bridge over the Rio Grande River at the US-Mexico border offers a reliable alternative to congested highway ports of entry.
A second span to expand the bridge's capacity and further increase the efficiency of cross-border trains is currently under construction and is expected to be completed by the end of 2024.
Keith Creel, CPKC President and Chief Executive Officer said:
"The CPKC combination creates compelling new transportation solutions for Schneider's current and future customers looking for more reliability and increased capacity in their supply chains. Our team is eager to deliver truck-competitive services to Schneider on our newly-created, cross-border single-line network from Mexico into the United States."