First GE Transportation Evolution Series Locomotive Enters Service in Ukraine
GE Transportation and its customer, Ukrainian Railways, have announced that the first Evolution Series locomotive has started operating in Ukraine after production was complete in July 2018. This is a major milestone for both companies and part of a project to upgrade the country's existing diesel-electric fleet. Ukraine wishes to modernise its entire transport infrastructure to stimulate long-term economic development.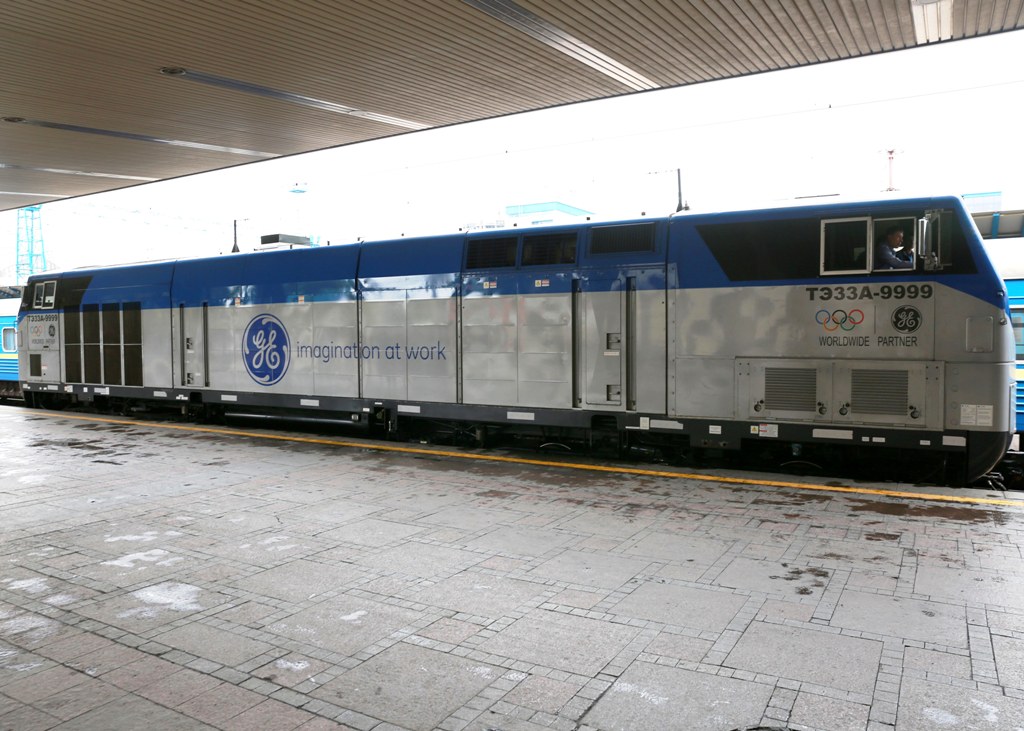 Evolution Series Locomotive Order for Ukrainian Railways
Ukrainian Railways ordered 30 locomotives in February 2018 to boost the country's overloaded transport system. This order is part of a long-term agreement with GE Transportation. In particular, over the next ten years the two companies will look at further new locomotives, refurbishing current locomotives and on-going maintenance services.
The locomotives for Ukraine are of the type TE33A. They are freight locomotives and in this case will transport grain, ore and metal products. Some of these goods are destined for export and these locomotives will assist in their intermodal transport, delivering the cargo to important ports on the Black Sea.
Yevgen Kravtsov, Acting Ukrainian Railways CEO, said:
"Today's launch of GE locomotives onto the Ukrainian Railways network is a great demonstration of the successful start of our long-term cooperation with our American partners. The delivery timeline remains on-schedule, and on our side we are fully prepared to operate and maintain the locomotives. We are planning to continue our cooperation program with GE in 2019."
Gokhan Bayhan, GE Transportation's General Manager for Russia/CIS, Europe, Middle East & North Africa, said:
"We are proud to celebrate with Ukrainian Railways the commissioning of the lead locomotive of the next generation of Ukraine's diesel rail fleet. Together, we are taking concrete steps that will help boost network capacity to meet growing freight demand.

"This achievement further demonstrates GE Transportation's leading role as a provider of high-tech solutions that are helping customers around the world deliver goods and services at greater speed and lower cost."
Read: GE Transportation at InnoTrans 2018: President and CEO Rafael Santana
GE Transportation Manufacturing
The vast majority of the manufacturing process is taking place in the United States. However, the Kryukov Railway Car Building Works in Kremenchuk is responsible for some finishing touches. GE Transportation says that down the line it wants to build up the amount of manufacturing taking place in the region. This would be a boost to employment in the country.
TE33A Evolution Series Locomotive Specifications
It must be remembered that Ukraine's temperatures fluctuate strongly between the summer and winter months. This GE Transportation locomotive is able to handle both extremes. The TE33A is a Russian gauge 1250mm locomotive. It comes with a 12-cylinder, 4,500 horsepower Evolution series engine. Importantly, it also complies EU IIIA emission standards. GE Transportation says that its locomotive is able to reduce harmful emissions significantly compared to the existing Ukrainian fleet. In addition to the environmental benefits there are economic advantages too. It boasts lower fuel consumption and can go for longer periods of time between maintenance works.
Overall, the TE33A locomotive has the advantages of a high power output, improved productivity, better flexibility and reduced life-cycle costs. Importantly, it also benefits from enhanced reliability in heavy-haul operations.
There are already more than 300 TE33A Evolution series locomotives in operation in several 1520mm countries to date.