The branch of Deutsche Bahn dealing with new digital business models, DB Digital Ventures, is teaming up with Teralytics. This Swiss start-up performs mobility analyses using big data, something DB believes holds far-reaching potential for a customer-oriented development of its services.
Using data obtained from mobile phones Teralytics supplies reliable information about passenger behaviour. This will allow DB to analyse what passengers want. All this data is only available in an aggregate format and cannot be traced back to any one individual. It is fully GDPR-compliant.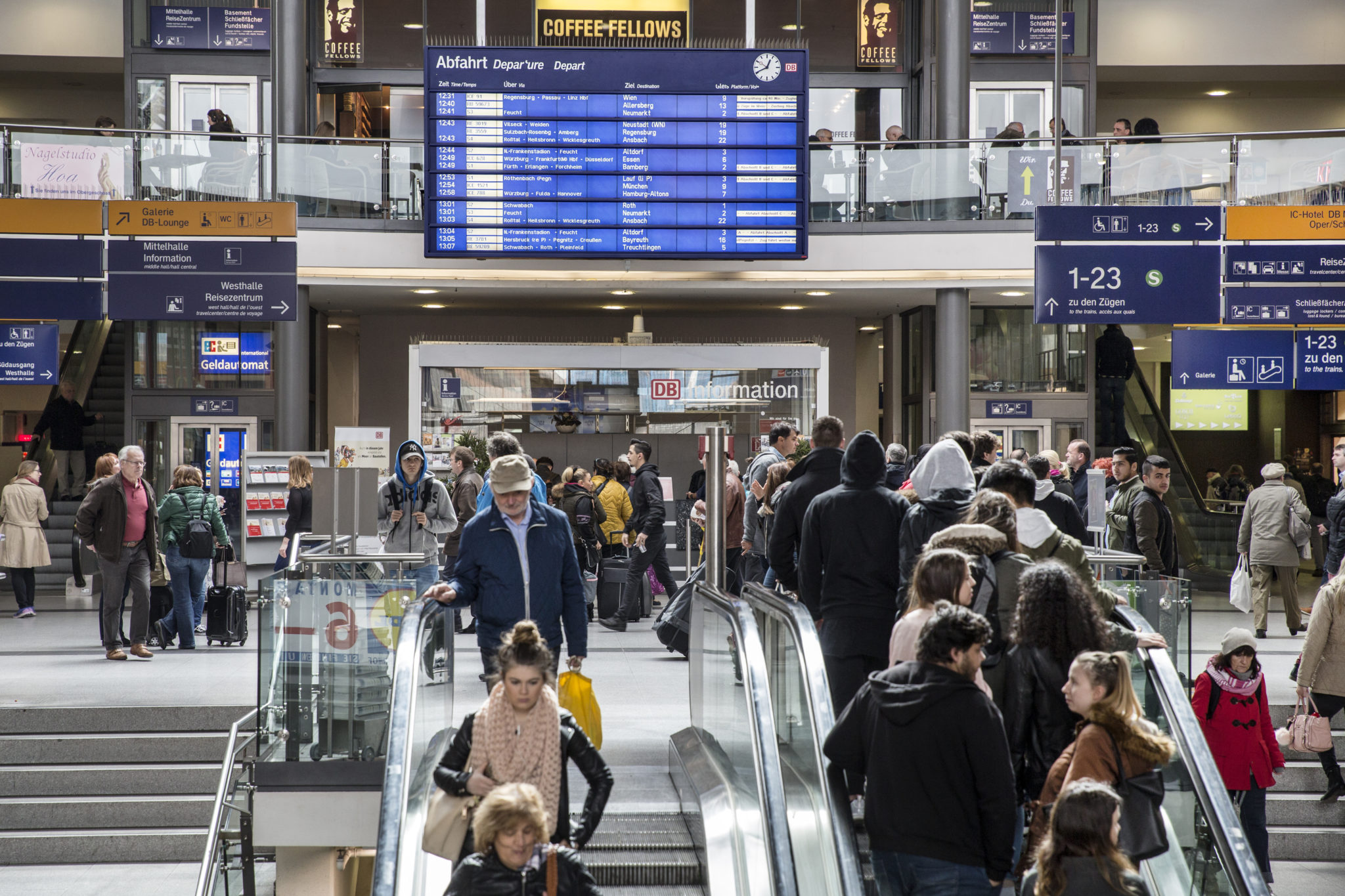 Big Data for a Better Passenger Experience
Deutsche Bahn wants to double the number of passengers using its long-distance services. That would mean an increase to 260 million. The train operator also wants to win an additional one billion passengers for local transport services. Predictive systems are crucial in answering questions such as 'What do passengers want?' and 'What train services and last-mile connectivity are needed?' Deutsche Bahn wants to answer these and other questions with the help of Teralytics and in doing so implement the goals of the new strategy 'Starke Schiene' ('Strong Railway'). Teralytics can help increase capacities where this is most necessary.
The representative data can also help in the event of a major disruption.
Prof. Sabina Jeschke, DB Chair for Digitalisation and Technology, said:
"If a train stops today because of a fallen tree, we don't know how many passengers are on board and we don't know what their destinations are. Big Data analyses coupled with artificial intelligence (AI) will allow us to make targeted decisions in order to tailor the scheduling of trains or replacement services to customer needs."
Alastair MacLeod, CEO, Teralytics, said:
"We're helping bring more transparency into mobility. Using aggregated and anonymised mobile phone data, we can determine how passengers are moving about and what means of transport they're using. If we can work with Deutsche Bahn to contribute to the strengthening of rail, a climate-friendly travel option, this demonstrates that these data are even of social value."
Teralytics is the twelfth company DB Digital Ventures is partnering with. DB Digital Ventures focuses its investments on big data and AI as well as the internet of things.
Also read: