Beyond the Digital Buzzwords
The New European Rail Supply Industry's Vision on Digitalisation
By Tommaso Spanevello, Public Affairs Manager, UNIFE
In recent years, digitalisation has been advancing at increasing speed across all industrial sectors, public entities and society at large; and the rail sector is no exception. While sometimes perceived as being conservative, the truth is that rail transport has always been a frontier of technological progress, with the supply industry leading the way. With digitalisation, the pace of change in the sector has moved up a gear. There is a tangible confidence and optimism, shared by all rail actors, in the way digital technologies have the potential to create new growth, more efficient transport networks, strengthened safety, more efficient logistics and better use of the existing infrastructure.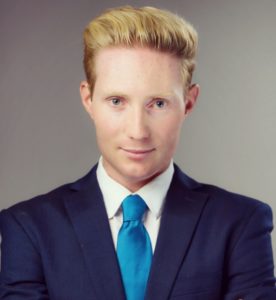 Back in September 2016, UNIFE launched its first 'digital manifesto' for European railways, outlining the necessary steps for the rail sector to keep pace with disruptive technologies and services. Three years on, the most recent advances of rail in the digital arena have certainly shown that there is a remarkable level of engagement by the whole sector. Therefore, a new digital vision from the European rail supply industry – with new priorities and ambitions – was deemed necessary in order to embrace the latest digital concepts & trends. On 15 April this year, UNIFE released its new Vision Paper 'Digital trends in the rail sector', highlighting once again how vital it is for rail transport to maintain its commitment to making digitalisation not merely an objective in itself but rather a means to achieving more ambitious and overriding goals.
Concurrently, we continue to pay a high degree of attention to the initiatives taken at EU-level by the European Commission, European Parliament and Council. The European rail supply industry is confident that EU legislation and regulations shall support and facilitate the process of digital transformation in transport and the rail sector in particular, whilst also providing the necessary tools to safeguard this process.
A Comprehensive Look at UNIFE's Vision Paper
In order to present the Vision Paper, we must start with the end-customers, namely the final user of the rail transport chain – either the individual passenger or the freight load. UNIFE believes that the ultimate benefit of the 'final transport user' remains at the heart of every digital transformation within the rail sector. That is the core around which the European suppliers and manufacturers have built their new digital vision.
Five majors interrelated 'focus areas' have been identified as key for enabling Europe's rail sector and its supply industry to achieve the ambition of enhancing the experience of rail passengers and optimising logistics and boosting capacity for carrying freight:
Big Data
Cybersecurity
Artificial Intelligence (AI)
New mobility services
Digitalisation of freight logistics services
The first two subjects, Big Data and cybersecurity, can be assessed together due to their strong mutual interlink. On the one hand, the importance of effectively collecting, managing and processing data is being increasingly acknowledged in the rail sector. In fact, the huge amount of data produced by the rail system can be turned into relevant information which, subsequently, can be used for targeted, effective decisions. Data gives actionable insight, providing the business intelligence to enhance performance and optimise strategies. On the other hand, if processing data contributes to making rail transport safer and more efficient for both passengers and freight, it also exposes it to cybersecurity risks. Indeed, as rail exploits the benefits of digitalisation, cyber-attacks become ever-more sophisticated, versatile and dynamic.
Arguably, understanding how Big Data and cybersecurity interrelate can lead the rail sector to assess how it can take full advantage of the available data, whilst also protecting that data effectively. First and foremost, we believe that increased transparency regarding the categorisation of data in the rail sector is necessary, therefore promoting a more collective view about which data may be shared among stakeholders. Moreover, adequate rules to provide a framework for data and information-sharing across the whole sector should be established, in order to fully harness the benefits of Big Data. At the same time, UNIFE considers essential the development of targeted cybersecurity-related skills, notably when it comes to the detection of and response to cyber-threats, as well as increasing the cyber-awareness regarding cyber-threats within each company and organisation. Eventually, security-by-design would be another crucial element for an effective cybersecurity strategy. In practical terms, this means increasing the focus on security aspects during the design process of a product, giving them the required priority and ensuring compliance with relevant regulations and standards at an early stage.
Following further across UNIFE's new vision, as the ongoing changes in land transport systems enter the next phase in their evolution, few emerging technologies offer as many opportunities for the future of rail transport as Artificial Intelligence (AI) promises to do. In this context, UNIFE believes that rail should become a priority area for strategic investments in Artificial Intelligence. Arguably, given that rail is the most efficient mode of land transport – providing low-carbon mobility combined with high levels of energy efficiency, safety and capacity – we consider that rail transport offers unrivalled potential for realising the societal benefits of Artificial Intelligence. As a matter of fact, AI-related applications can be employed in a number of different segments of rail transport systems. European rail suppliers and manufacturers identify, in particular, enormous potential for AI-based technology to be applied in the areas of train operations & autonomous driving and mechanisation & robotisation.
The implementation of AI solutions in the area of autonomous driving is of particular importance for the European rail supply industry. Autonomous trams, metros and trains (passenger and freight transport) can indeed contribute to significantly increasing the capacity of rail networks. Assessable and certified AI-based technologies for safety-critical applications will be necessary to unlock the potential for autonomous driving – notably, this step would be carried out through new standardised certification processes and the possible creation of extensive open benchmark data sets. Furthermore, the European rail supply industry sees a significant scope for further mechanisation and robotisation in the building and maintenance of rail infrastructure. In this regard, AI-based technologies, fostered through machine-learning, could be used during maintenance execution and eventually become an essential element in multi-purpose equipment.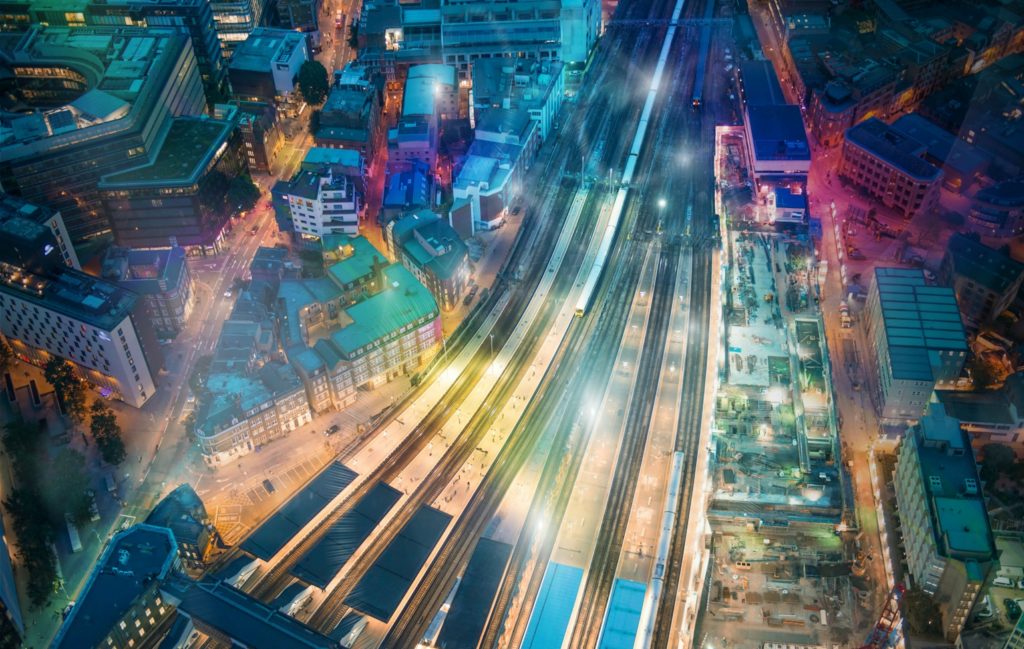 Nevertheless, UNIFE is fully aware of the regulatory complexity linked to the deployment of AI applications – even beyond our sector – which may ramp down the commercial use of AI-based products in the market. Accordingly, the relevant standards and regulations should be carefully reviewed and revised as necessary, taking the emerging role of AI-based technologies into account whilst also ensuring the highest-possible levels of safety. The importance of rolling out AI-based solutions in a responsible and fully transparent manner must be highlighted, to help advance their usefulness vis-à-vis society and consumers (overcoming the 'trust' issue) while at the same time promoting their uptake.
Another part that UNIFE's new Vision Paper tackles is the emerging mobility market in which transport services are offered in an integrated way, beyond the 'one single-mode' solution, covering many regions and countries simultaneously – for a fully seamless mobility experience. New mobility services, which are particularly visible in cities and urban/regional areas, are fostered by digital technologies. In this regard, the increased availability of data on users' travel patterns will allow transport authorities and service providers, across all modes, to better predict the demand and also understand their customers' behaviour – driving targeted commercial and operational actions.
As digital technologies pave the way for new tools and services that can provide a seamless door-to-door mobility chain, based on integrated multimodal transport systems, the role of rail assumes a particular significance. Rail transport solutions, including metro tramways, tram-trains and suburban trains, already offer a number of assets in terms of capacity, CO2 emissions, land use and safety. Through the combination of these traditional assets, together with the opportunities brought in by digital mobility trends, including the effective collection and management of the data available that we mentioned earlier, rail will be able to provide innovative, multimodal and tailor-made tools for customers based on flexibility, high performance and minimum environmental impact.
Finally, the traditional freight and logistics business is another area which is being deeply transformed by digital applications. Indeed, digitalisation would enable logistics actors to maximise benefits from a digitised logistics process with intelligent services – e.g. end-to-end logistics planning & visibility with efficient sharing of information within the supply chain. The European rail supply industry is keen for rail freight to be seen as part of a global digital logistics ecosystem, through the swift deployment of advanced technologies. In this regard, UNIFE and its members have developed the European Rail Industry Freight Agenda (ERIFA), highlighting the most important current and emerging technologies which could contribute to driving change in the rail freight and logistics business.
The Role of Research and Innovation
No vision on digitalisation would ever be complete without stressing the fundamental role of Research and Innovation (R&I) in driving ahead the digital transformation in rail transport. In its 'Rail 2050 Vision', the European Rail Research Advisory Council (ERRAC) outlines how transformative scientific advancements have the possibility to change technology dramatically. Digitalisation is at the core of this vision, notably targeting the automation of the railway system and intelligent assets lifecycle management.
The five focus areas explored by UNIFE in our new Vision Paper are also at the core of the work carried out by the Shift2Rail (S2R) Joint Undertaking which – by supporting numerous R&I projects – is enabling Europe's railway sector to develop various value-adding products and services. Notably, it is worth mentioning Shift2Rail's Innovation Programme (IP) 4 'IT Solutions for Attractive Railway Services', and Innovation Programme (IP) 5 'Technologies for Sustainable & Attractive European Rail Freight'. The objective of S2R IP4 is to build a digital mobility ecosystem combining different travel segments, offering intermodal transport journeys customised to users' preferences – with seamless access to all relevant services related to their journeys. The activities within S2R IP5 aim at the optimisation of the overall rail freight transport time, for example by stepping up the average speed for rail freight operations whilst ensuring that rail freight is able to better operate in conjunction with passenger traffic, in order to maximise the utilisation of existing networks.
Building on the success of Shift2Rail, a refocusing of collaborative rail-related research activities is needed for the post-2020 programming period. In particular, the increasing need for shared mobility, customer-focused, digital and intermodal transport tools – as well as the roll-out of new technologies – should be guiding principles for an extension of the Shift2Rail JU (or a 'Shift2Rail 2'). This is why UNIFE strongly advocates an extension of the Shift2Rail Joint Undertaking within the forthcoming Horizon Europe Framework programme (2021–2027). 'Shift2Rail 2' should become the hub of the breakthrough innovation streams of the rail sector in the future.
Co-operation as the Pivotal Factor for Successful Digital Transformation
UNIFE is convinced that co-operation among all rail stakeholders is the one overarching element playing a pivotal role in ensuring that our sector successfully embraces the digital transformation and masters the latest trends and services. A co-ordinated approach towards digital and technological development within the rail sector is therefore necessary. In this regard, rail suppliers and manufacturers are keen to engage in the European Commission's recently established 'Digital Roundtable' gathering the key players in rail transport.
First and foremost, close co-operation between suppliers, operators – including public transport operators – and infrastructure managers will be vital in order to eradicate barriers to data sharing in the rail ecosystem. Following this further, exchanging knowledge and strengthening synergies with other concerned businesses on cybersecurity will help rail stakeholders to develop and implement effective measures to protect their systems and services against cyber threats. Co-operation and collaborative research are also at the heart of the Shift2Rail JU model, bringing together the whole of rail innovation. Finally, as much as in the case of cybersecurity, we understand that close and transparent co-operation between suppliers, railway undertakings and infrastructure managers will be needed in order to maximise the contribution of AI-based technologies to the rail sector.
With its new Vision Paper, UNIFE commits to a twofold purpose: to bring the European rail supply industry's views and objectives into the centre of the digital debate; and to effectively engage in a fruitful dialogue with decision-makers and other key stakeholders – in the rail sector and more widely. Always acknowledging that all products and services making use of digital technologies must be developed for the benefit of our customers, economy and society.
Also read: