Skoda to Supply 31 Electric Trains to Czech Railways
Czech train manufacturer Skoda Transportation and consortium partner Skoda Vagonka, have signed a framework agreement with Czech Railways for the supply of up to fifty electric trains. Czech Railways then immediately placed an order for 31 units.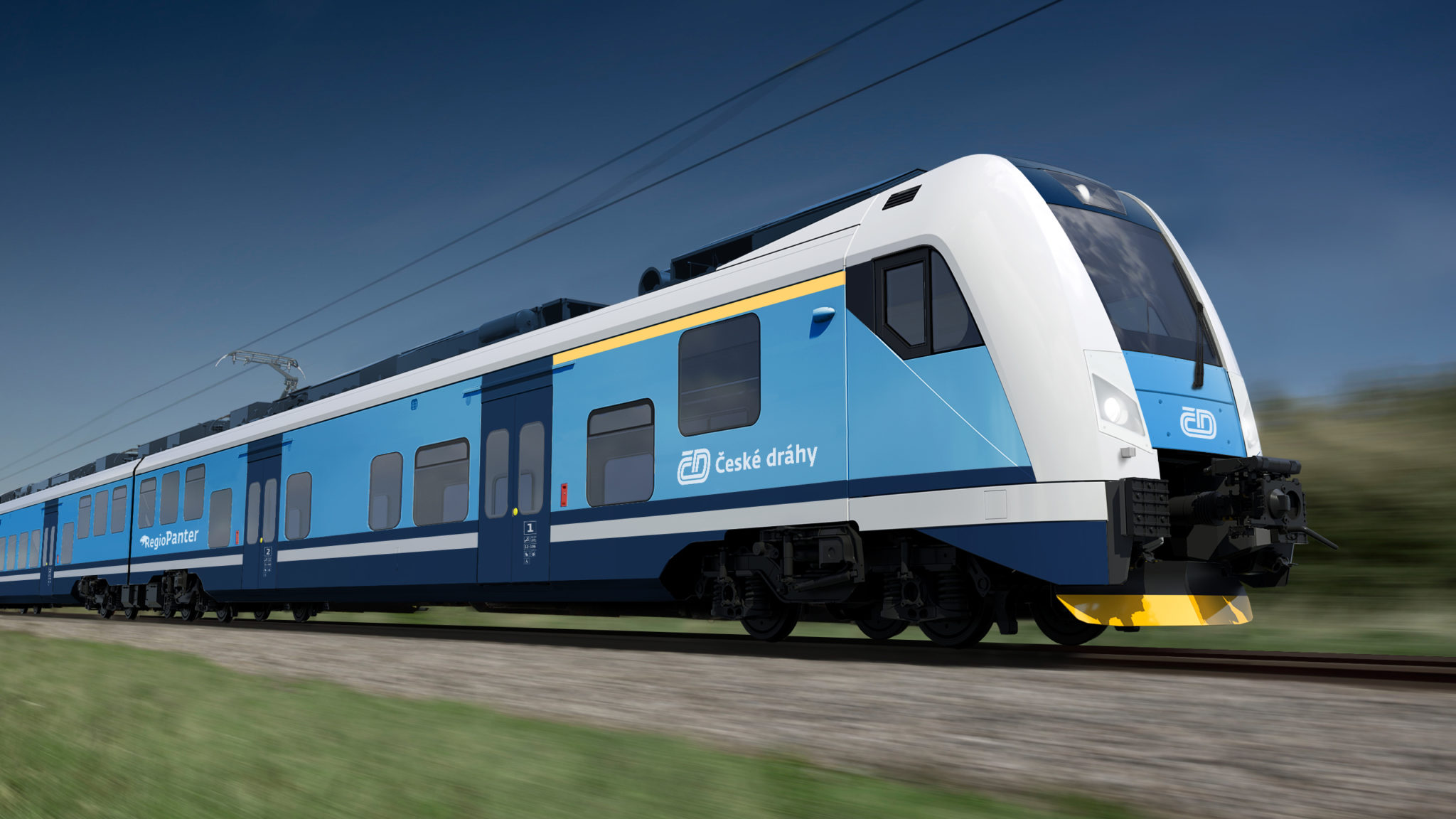 The framework agreement between Skoda and Czech Railways relates to Skoda's single-decker RegioPanter electric trains. The parties also signed an order for 31 electric trains worth 3.6 billion Czech korunas. This is equivalent to 160 million USD / 140 million euros. The framework agreement's runtime is eight years from signing. If Czech Railways orders all 50 units, the agreement could be worth up to 6 billion CZK. In USD / euros respectively: 260 million / 230 million.
Skoda says it will deliver the first four RegioPanter trains within 25 months.
Miroslav Kupec, Chairman of the Board and CEO of České dráhy (Czech Railways), said:
"We announced the competition for the framework delivery of up to 50 modern electric units last year so that we could offer individual regions further renewal of their vehicle fleet as quickly as possible. This is based on contracts for the provision of transport services from December 2019, which we are gradually concluding with regions.

"We currently have new contracts for transport service, meaning work for 31 new trains. We commissioned their production as soon as the framework agreement was signed. As a result, we will deploy the first units from the contract in 25 months, namely in the spring of 2021. If we were to have a competition for new trains after all the service contracts are concluded, the first units would be deployed approximately one year later."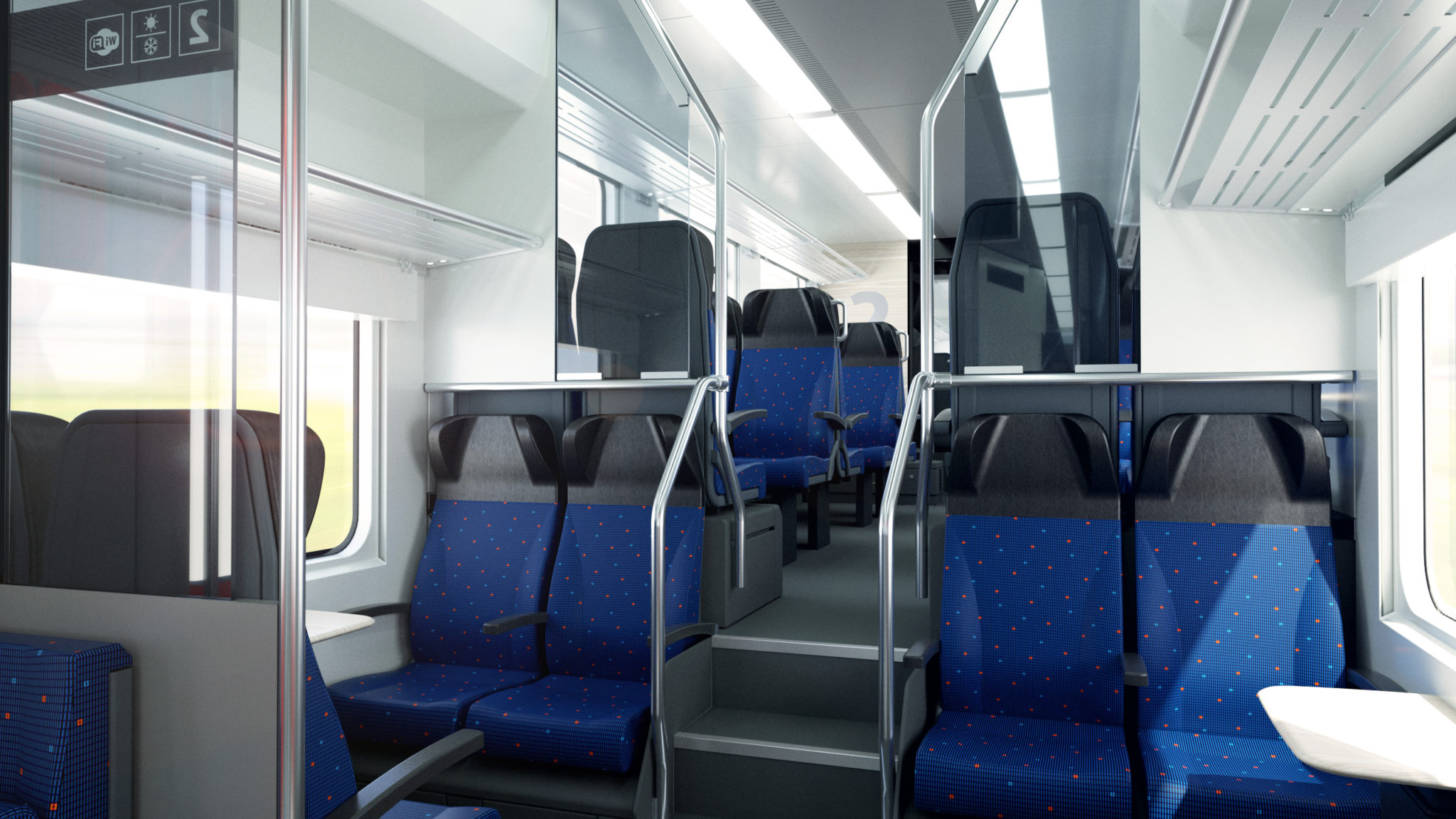 Skoda RegioPanter Electric Trains – also known as the 7Ev
The Skoda consortium offered Czech Railways modern vehicles with a capacity of 140 (seated). The electric trains are able to run on 3kV DC and 25kV AC systems. They will have a top speed of 160km/h.
The RegioPanter cars will have low floors to accommodate passengers with reduced mobility and those travelling with bicycles and pushchairs. Consequently they also feature multi-functional spaces where passengers can store bikes and prams.
Martin Bednarz, Chairman of the Board of Škoda Vagonka and Vice President Project Manager of Škoda Transportation, said:
"In contrast to the original RegioPanter units, the new trains have a number of technical changes that are associated with the application of new standards and innovative interior design solutions. The units are also equipped with a modern information system, Wi-Fi, a CCTV system, an automatic train control system and ETCS system."
The Chairman of the Board and President of Skoda Transportation Group Petr Brzezina also said these new, modern RegioPanter trains would operate in most regions of the Czech Republic. For example, passengers in Pilsen, Carlsbad, South Bohemia and the Vysocina region would travel on these comfortable regional trains. He said:
"A substantial amount of the units will be delivered in 2021."
Skoda Transportation developed the first Skoda RegioPanter in 2011 at the behest of Czech Railways. The standard-gauge multiple units exist in tw0-car, three-car and five-car configurations.
Read more news from Skoda Transportation: