Stadler Delivers 10 Additional FLIRT Trains to GySEV
Stadler successfully completed a contract it signed with Hungarian railway operator GySEV in September 2016. GySEV ordered ten FLIRT electric multiple units from the Swiss manufacturer, essentially doubling its fleet of FLIRT trains. Stadler is pleased to have delivered on this order on time and in line with the terms set out in the contract. 
GySEV is majority-owned by the state of Hungary, with a minority share belonging to the state of Austria.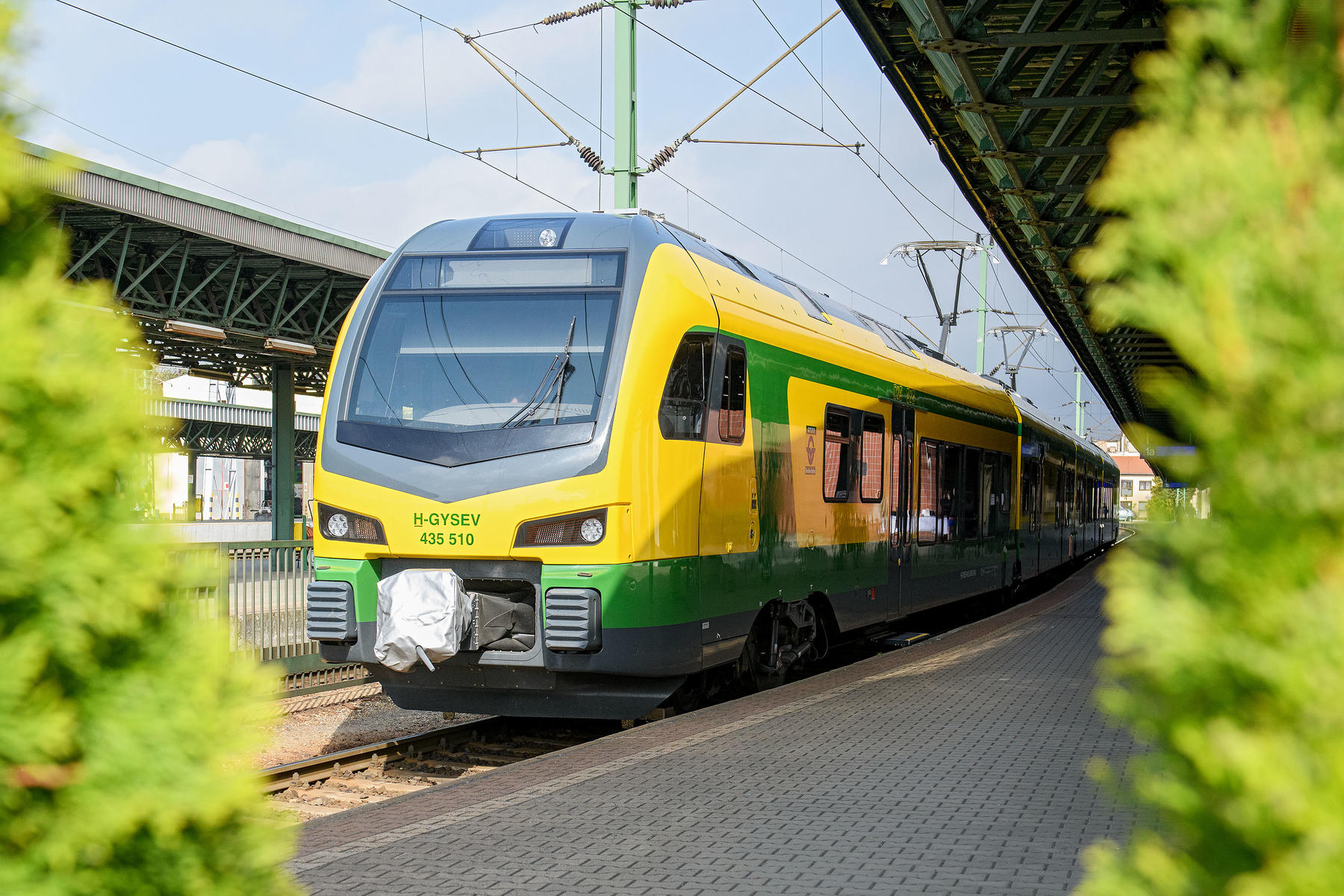 GySEV passengers will now be able to enjoy modern EMUs across all of the operator's electrified network. These vehicles naturally comply with the latest TSI standards as set out by the European Railway Agency. Furthermore, they meet all the up-to-date collision requirements, making these trains even safer for train drivers.
Compared to their earlier counterparts, these FLIRT trains are 2.8m longer, making them 77.1m in total. The ten trains are four-car units with 208 seats.
One of the features of these trains Stadler wishes to highlight is the powerful dynamic acceleration capacity. As a result of this quality, the trains can reach 120km/h in just 39 seconds. Although the trains themselves have a maximum speed of 160km/h, GySEV will operate them at 120km/h on its regional lines.
GySEV FLIRT Trains: The Interior
Stadler has designed its latest FLIRT trains to come with spacious, multi-functional boarding/disembarking areas. This decreases the turnover time at stations. Furthermore, more than 80 percent of the train interior is low-floor, which makes it easy to navigate for passengers in wheelchairs or those travelling with bicycles or prams.
Further features included a modern cooling/heating system, wifi and charging points, which will all contribute to a positive passenger experience. The security cameras meanwhile will ensure safe journeys.
Compatibility
The new ten FLIRT trains can naturally operate with each other. Beneficially, they can also work in tandem with GySEV's ten older FLIRT trains. Running two or three units together has substantial economic advantages for GySEV, infrastructure permitting.
Stadler manufactured both the car bodies and the bogies at its site in Szolnok, Hungary. Final assembly, meanwhile, took place at Stadler's site in Siedlce, Poland.
Stadler's FLIRT Sales in Hungary
To date, Stadler has sold 143 FLIRT trains in Hungary. Of these, MÁV has purchased 123 units and GYSEV has purchased 20. It is Stadler's most successful product, having sold in excess of 1700 units internationally.
Also read: