Comtest Wireless Achieves ISO 9001 Quality Management Across the Group
Comtest Wireless, independent experts in the field of GSM-R, rail telecoms and ERTMS network test and monitoring solutions, announce that both its trading companies' quality management system are certified as meeting the ISO 9001: 2015 standards.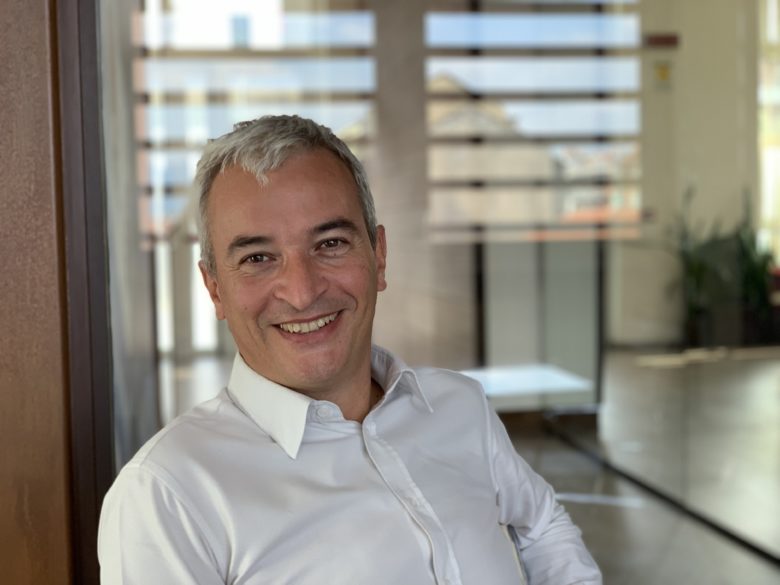 "Quality is an important value for Comtest Wireless – we believe in developing and delivering quality products and services which in, turn help our customers to test and monitor the quality of the rail telecoms and ERTMS networks, on which they rely.
"Comtest Wireless customers can be assured that both Comtest Wireless International srl in Italy and Comtest Wireless International Ltd are certified and aligned.
"ISO 9001 is an internationally recognised mark of quality and we are proud to have gained this external accreditation, which supports our commitment to quality."
Comtest Wireless's ISO 9001:2015 certification applies to the following scope: 'The provision of railway telecom and signalling test and measurement solutions and services'.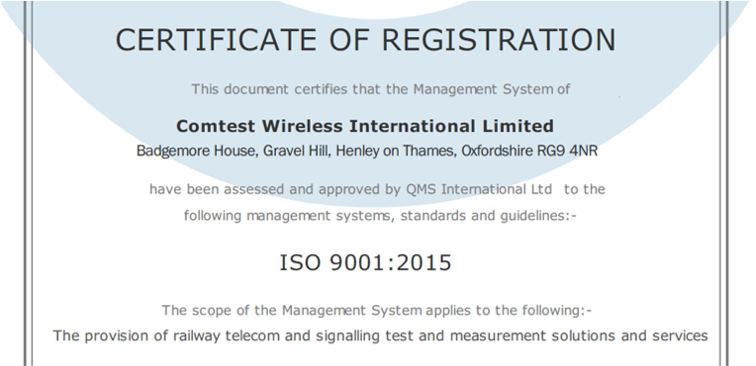 As a result of this recognition, in Comtest UK & Italy, we keep under review:
the set of procedures for all internal processes, including installation at customer sites
the quality control system in place to ensure that the procedures are followed
the competent team who will use all the steps and processes required to implement the above
the 'continuous improvement' process in place, to reduce costs and add quality
Organisations looking to learn more about how they can install rail telecoms and ERTMS network performance test, measurement and monitoring solutions should contact Comtest Wireless.
This article was originally published by Comtest Wireless.