Comtest Wireless's ISO 9001:2015 certification applies to the following scope: 'The provision of railway telecom and signalling test and measurement solutions and services'.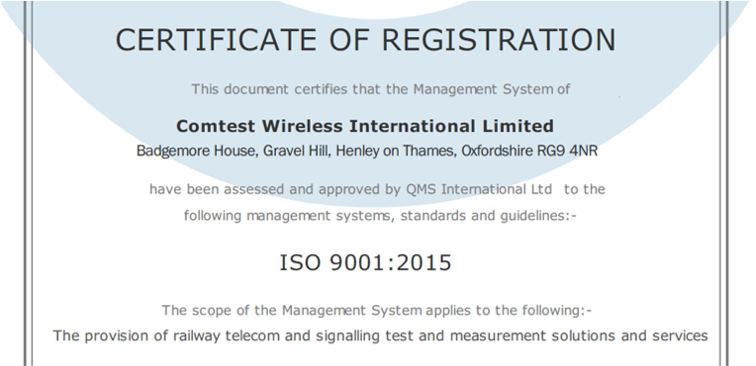 As a result of this recognition, in Comtest UK & Italy, we keep under review:
the set of procedures for all internal processes, including installation at customer sites
the quality control system in place to ensure that the procedures are followed
the competent team who will use all the steps and processes required to implement the above
the 'continuous improvement' process in place, to reduce costs and add quality
Organisations looking to learn more about how they can install rail telecoms and ERTMS network performance test, measurement and monitoring solutions should contact Comtest Wireless.
This article was originally published by Comtest Wireless.