Chris Mariner, CEO, MECX Group, Discusses Network Rail's Control Period 6
"I'm told that this is the largest funded programme by value per mile of any European rail system," says Chris Mariner, CEO of Mecx Group, about Network Rail's Control Period 6 budget.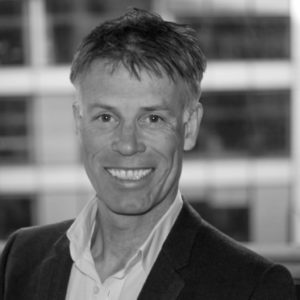 The company started out with a focus as a technical services provider, with particular expertise in rail signalling and electrification. Adding to this portfolio, MECX now supplies extensive turnkey contracting solutions from design and build to traditional contracting. In the electrification and signalling fields MECX works directly with Network Rail on a number of frameworks and contracts. As a result, CP6 is something Chris Mariner knows a lot about.
CP6 brings with it unprecedented investment in the British rail market, with 35 billion GBP confirmed for maintenance and renewal projects. MECX sees itself well placed in this investment climate to support the delivery of a more reliable railway that will enhance the overall passenger experience.
Chris Mariner brings up the demise of Carillion in this context:
"As unfortunate and tragic as it turned out to be for many individuals, subcontractors, suppliers, clients and friends, two positives have emerged with clear lessons to be learned.

"Firstly, more than ever before, I think there is finally a genuine acknowledgement that the cheapest price is not always, if hardly ever, the best price. I think most punters would agree that a significant contribution to the Carillion failure is derived from a flawed strategy to chase sales at the expense of profit. I strongly believe that Network Rail and other infrastructure clients, have seen the light in this respect.

"The second positive to surface is that client organisations now appear to recognise that it is not always the best delivery policy to tender a contract with the largest Tier 1 principal contractors on every single project. This is very important for Control Period 6 because following Carillion's demise Network Rail clearly signalled its intent to engage more with SMEs and to ensure that lower-tier contractors, like MECX would have more opportunities to tender and secure lower-value frameworks and contracts through the CP6 five-year cycle."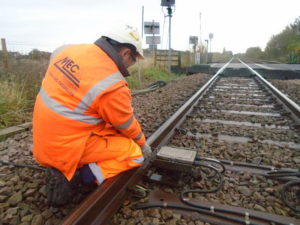 The funding is there; there is a new way of allocating funding that benefits companies like MECX, and MECX itself has tailored its business to make the most of the opportunities across all disciplines. For example, it can deliver on signalling, track, electrification and vegetation management, all of which are separate categories within Network Rail. In short, the climate is right and MECX has taken the necessary steps to make the most of it.
Chris Mariner continues:
"It's about understanding what rail clients genuinely need to deliver on maintenance, renewals and turnkey projects. What is certain is that MECX is committed to ensuring the services it offers to the rail industry encompass an entire range of disciplines and interfaces that will be needed throughout CP6 and beyond."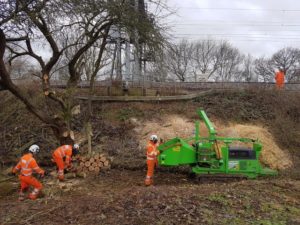 In the case of vegetation management, Network Rail has almost quadrupled its budget for CP6 compared to CP5 and MECX has pre-empted this need by training staff, meaning MECX can provide the right service for its client to create the level of quality expected on Britain's railways. This relates to existing tracks as well as to new major infrastructure projects – in this case HS2. Vegetation management will be a key aspect of that project and it's a service MECX is strongly placed to deliver on.
Chris Mariner does have a few points of caution. In CP5 no one had even heard of Brexit, he says. This of course brings with it a layer of uncertainty that will also impact financial decision-making and therefore contracts for SMEs. Putting this and the Carillion failure together, some of the largest UK contractors have struggled to secure appropriate funding deals, he says. This in turn has led to longer payment terms for SMEs and occasionally more punitive attitudes to things like applications for payment and contract measurement.
However, his overall outlook for CP6 is extremely positive. Chris Mariner says:
"I have the pleasure of working with a wonderful team of people who subscribe to building a solid business with a strong financial platform. Several factors, including committed shareholder funds means that MECX is setting out on a clear strategy to develop our business through Control Period 6 and beyond.

"My challenge, like many of the other directors of various SMEs, is to lead MECX on that journey, to partner and to collaborate with likeminded organisations and to deliver on a Control Period 6 spend that would see MECX and Network Rail achieve the world-class railway that we all want to see."