CRRC says that on 2 August, the speeding-up tests for Changsha's second-generation maglev train began. The maglev has been developed in four stages:
conceptual design
component testing
assembly integration
test verification
The speeding-up tests are the final aspect of the 'test verification' phase.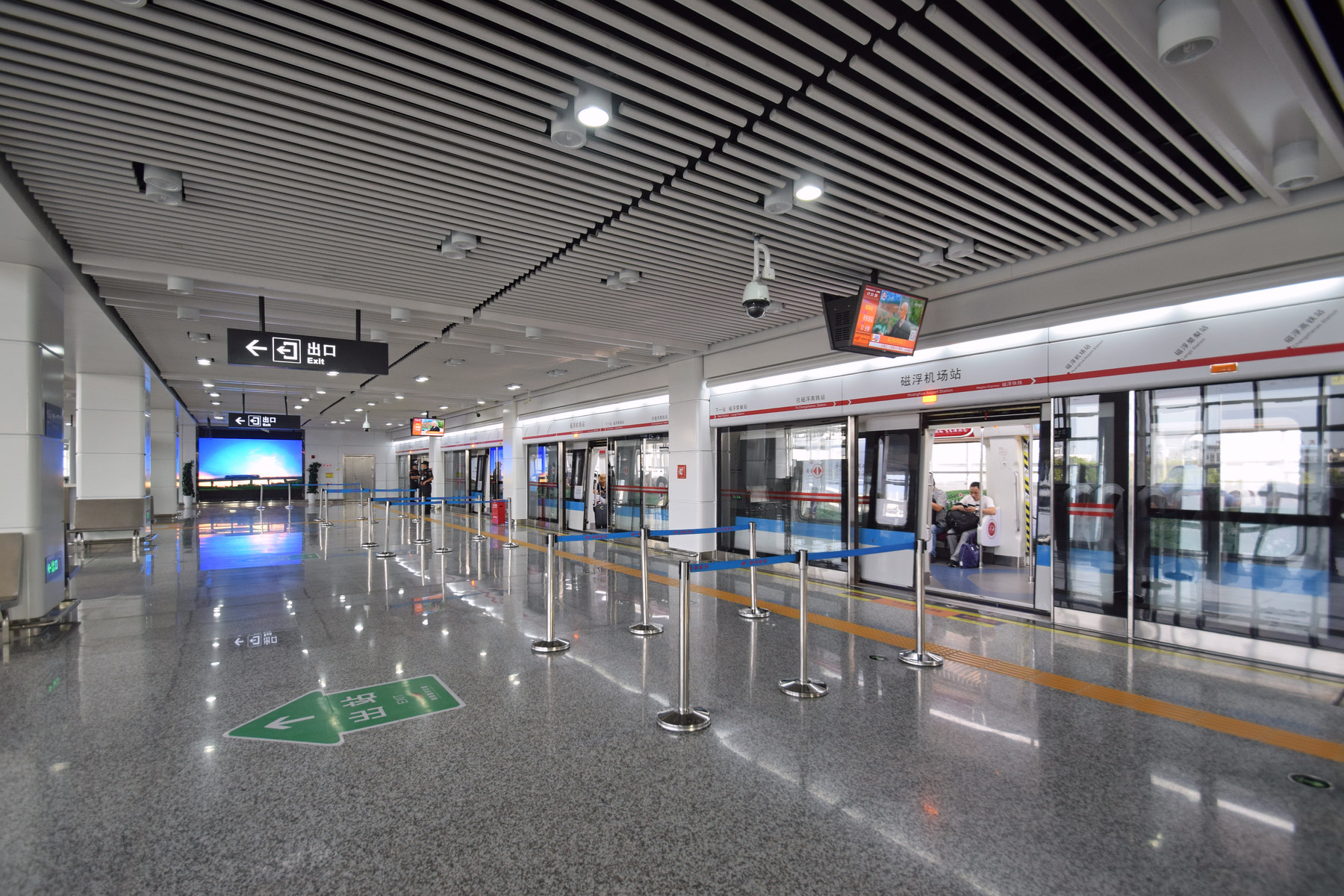 In June 2018 the research team under CRRC Zhuzhou Locomotive Co., Ltd. and Hunan Maglev Technology Research Center successfully completed the development of the second-generation maglev for Changsha. Compared to the first generation, which entered service in May 2016, the maglev 2.0 is to carry more passengers at faster speeds. For example, the original Changsha maglev train operates at 100km/h, while this new one can run at 160km/h.
The Changsha Maglev Express runs between Changsha Huanghua International Airport and Changsha South railway station, which connects to the high-speed rail network.
Changsha Maglev Express 2.0
In addition to the faster speed, the second-generation maglev also has an optimised design for the end electromagnet. This increases the suspension capacity of the train by six tons.
CRRC also optimised the design of the traction auxiliary system equipment. The new maglev will have 30 percent more traction power and a capacity of 500.
The maglev in Changsha is China's second maglev system. However, this one, unlike the one in Shanghai, is domestically built. The Shanghai maglev was a joint venture between Siemens and ThyssenKrupp.
CRRC says this speeding-up test marks a new step in its independent development of maglev technology.
Also read: