Bombardier Wins Order to Supply 40 FLEXITY Trams to Sweden
Rail technology leader Bombardier Transportation, together with consortium partner Vossloh Kiepe, has been awarded a contract for the supply of 40 low-floor FLEXITY trams to the city of Gothenburg in a European-wide public tender. The contract is valued at approximately 140 million euro ($156 million US) with Bombardier's share amounting to approximately 97 million euro ($109 million US). The contract also includes an option for up to 60 additional trams, valid until 2026.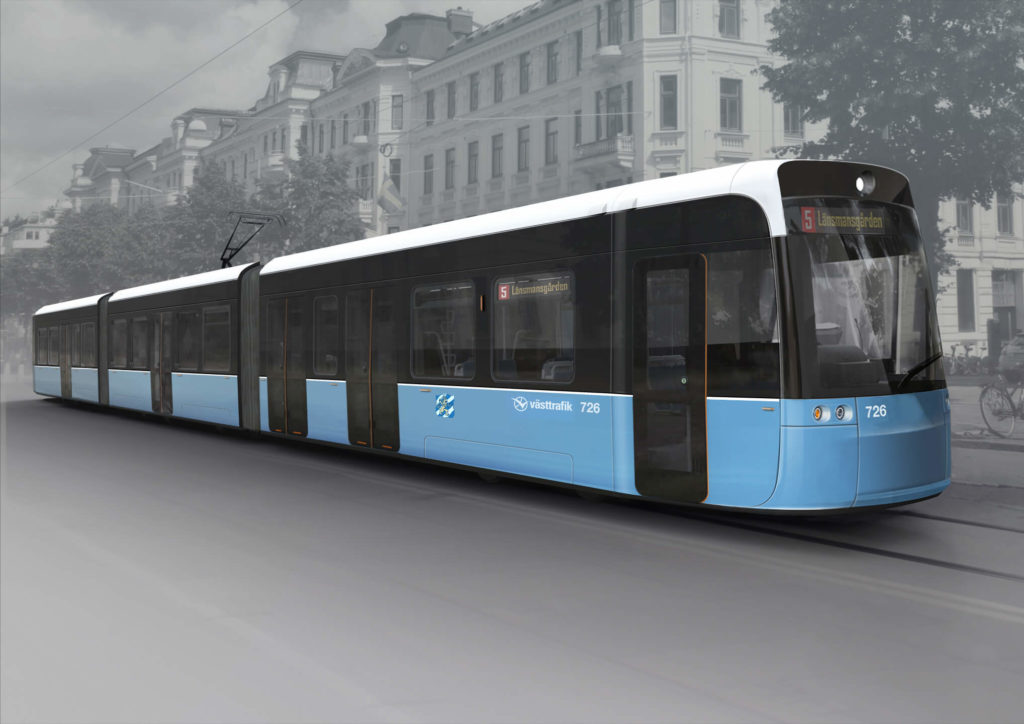 Endrick Schubert, Chairman of Göteborgs Spårvägar, said:
"Bombardier is a leading tram supplier and these trams will form an important contribution to further developing public transport in Gothenburg. We have chosen the best tram for our city."
Michael Fohrer, President, Locomotives and Light Rail Vehicles, Bombardier Transportation, added:
"We are proud to have won this tender and to continue sustaining our long term partnership with Göteborgs Spårvägar. Our objective was to provide the best value for money and we were able to convince with both our vehicle concept and our service offering."
The new trams for Gothenburg are adapted to the city's existing light rail infrastructure and all types of environmental and climate conditions. Double glazing on all windows and doors prevents condensation and safeguards visibility and transparency in all weather conditions. The vehicles are low-floor to provide obstacle free access to all passengers, with low axle load and high passenger capacity. All versions of the vehicles provide sufficient space for wheelchairs and are supported by an electromechanical boarding device. The vehicles are also equipped with a Vossloh Kiepe propulsion system and BOMBARDIER FLEXX bogies to provide a smooth and comfortable ride.
The first two trams are scheduled to be delivered to Gothenburg in spring of 2019 and will be tested and run for more than 20,000 kilometers each before final acceptance. The vehicles will gradually replace the city's current fleet and enable operator Göteborgs Spårvägar to provide the additional and state of the art vehicle capacity that is needed to accommodate the rapid population growth in the city and surrounding region.
To date about 3,500 FLEXITY vehicles have been ordered or are already in successful revenue service in cities around the globe. The FLEXITY family's modularity enables the delivery of three different versions, this includes both 33 meter long uni-directional and bi-directional vehicles and a 45 meter long uni-directional version.
For the original article, please click here.