Bender UK collected the award for Best Customer Service Excellence at the in-Cumbria 2019 Business Awards, which recognises the county's best companies.
Judges looked for a company that exceeded customer expectations across the business by providing the very highest level of customer service by having:
A clear, well-implemented customer care policy
Evidence of standards of service which exceed customer expectations
How customer care contributes to the overall success of the company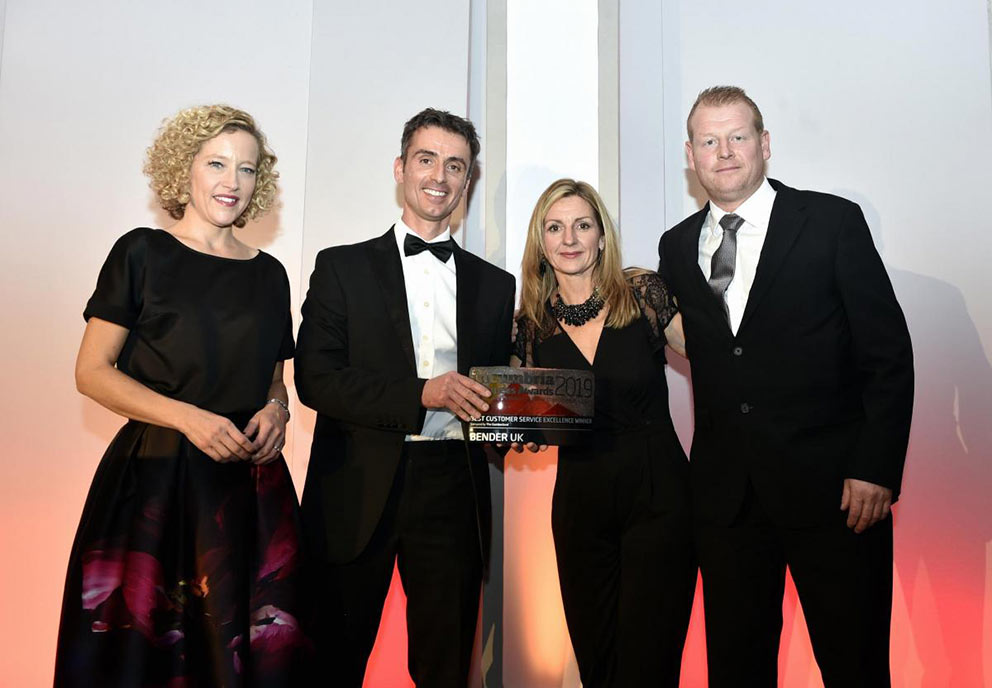 Evidence provided to win the award included the healthcare service business, how the Bender UK team manages customers daily, the building of a demonstration operating theatre and the willingness to 'go the extra mile' to deliver customer satisfaction.
Bender UK was also short-listed as a finalist in two other categories: Best Large Cumbrian Business, and Best Innovation – for its work development of the RS4 rail signalling power protection system which safeguards Network Rail passengers and staff and enables predictive maintenance to minimise disruption to services.