Work is set to restart on 9 September on the sea wall at Dawlish, Devon, after a break to minimise disruption during the peak summer tourist season.
Multi-Million Pound Investment
The £30 million Network Rail project will see the town and a vital artery into and out of the South West protected as rising sea levels and extreme weather threaten the British coastline.
The railway line at Dawlish hit the headlines in February 2014 after severe storms washed away a large section of wall, 80 meters of track and damaged the platforms at Dawlish railway station. Repair work to the wall was delayed when new storms hit the region, just weeks later, causing further land slips and track flooding.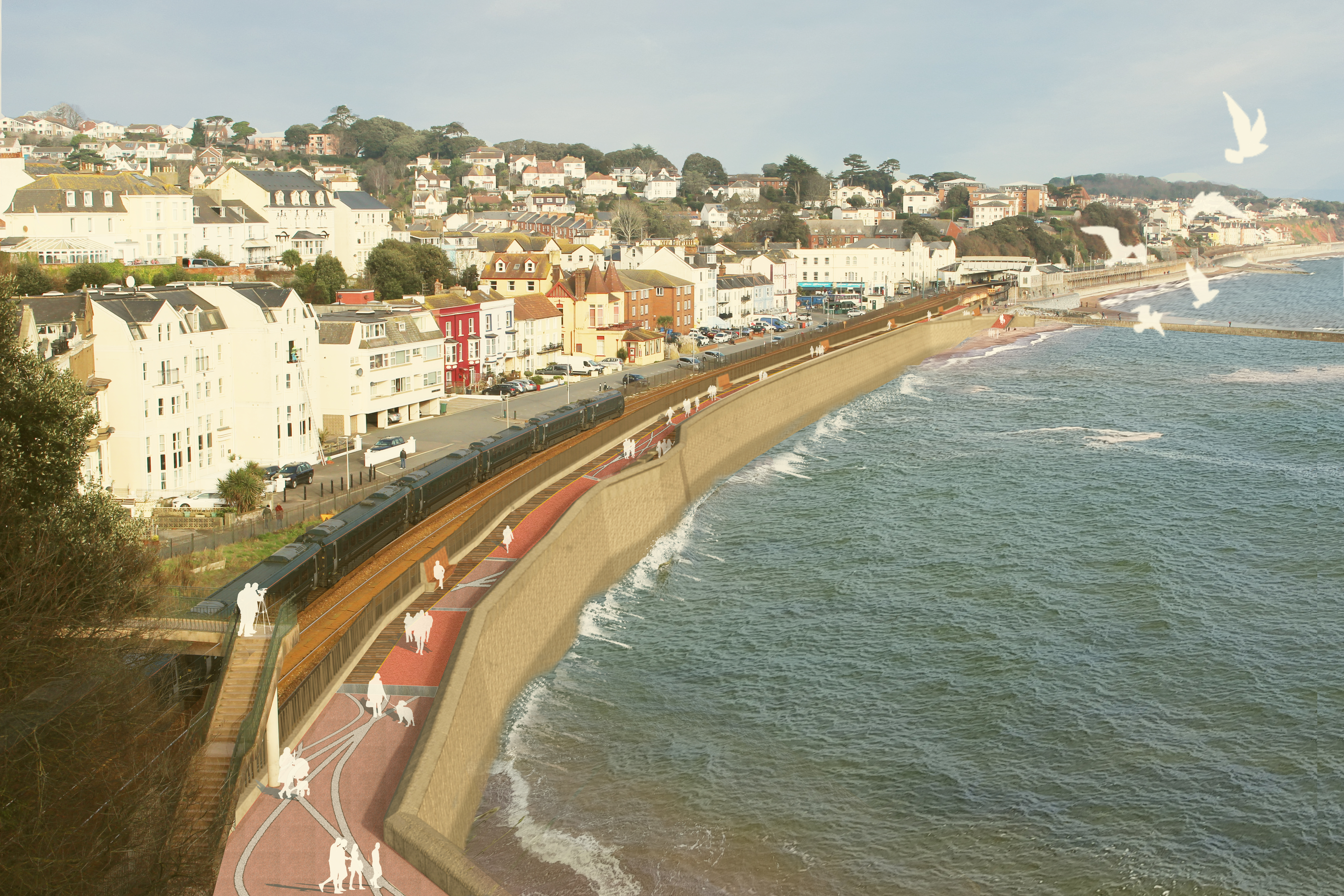 A Wider Promenade and Clear Views
Once complete the new wall will be 2.5m higher than the existing structure and have a curved edge designed to send waves back towards the sea. Locals and visitors to the town will also benefit from a wider and safer promenade, which will provide clear views of the South Devon coast.
"We are looking forward to restarting on work delivering this vital upgrade that will protect the rail artery into the south west for the next 100 years. Our plans have been drawn up by world leading engineers and it will provide greater protection to the railway and town from rising sea levels and extreme weather."
Work originally began in June and is due to be completed in spring 2020. Engineers face the unique challenge of working for just five hours either side of low tide.
"This vital work will ensure that we have a train line which is robust and fit for the future and continues to act as a crucial transport and commercial artery through the constituency and wider South West."
The line between Exeter St. Davids and Teignmouth was opened in May 1856 by the South Devon Railway Company. Engineered by Isambard Kingdom Brunel it was amalgamated into the Great Western Railway in February 1876.
The line has since gone on to become considered one of the most picturesque railway lines in the United Kingdom, with views along the South Devon Coast as the train runs parallel to the shoreline.
Also, read: