Work is set to restart on 9 September on the sea wall at Dawlish, Devon, after a break to minimise disruption during the peak summer tourist season.
Multi-Million Pound Investment
The £30 million Network Rail project will see the town and a vital artery into and out of the South West protected as rising sea levels and extreme weather threaten the British coastline.
The railway line at Dawlish hit the headlines in February 2014 after severe storms washed away a large section of wall, 80 meters of track and damaged the platforms at Dawlish railway station. Repair work to the wall was delayed when new storms hit the region, just weeks later, causing further land slips and track flooding.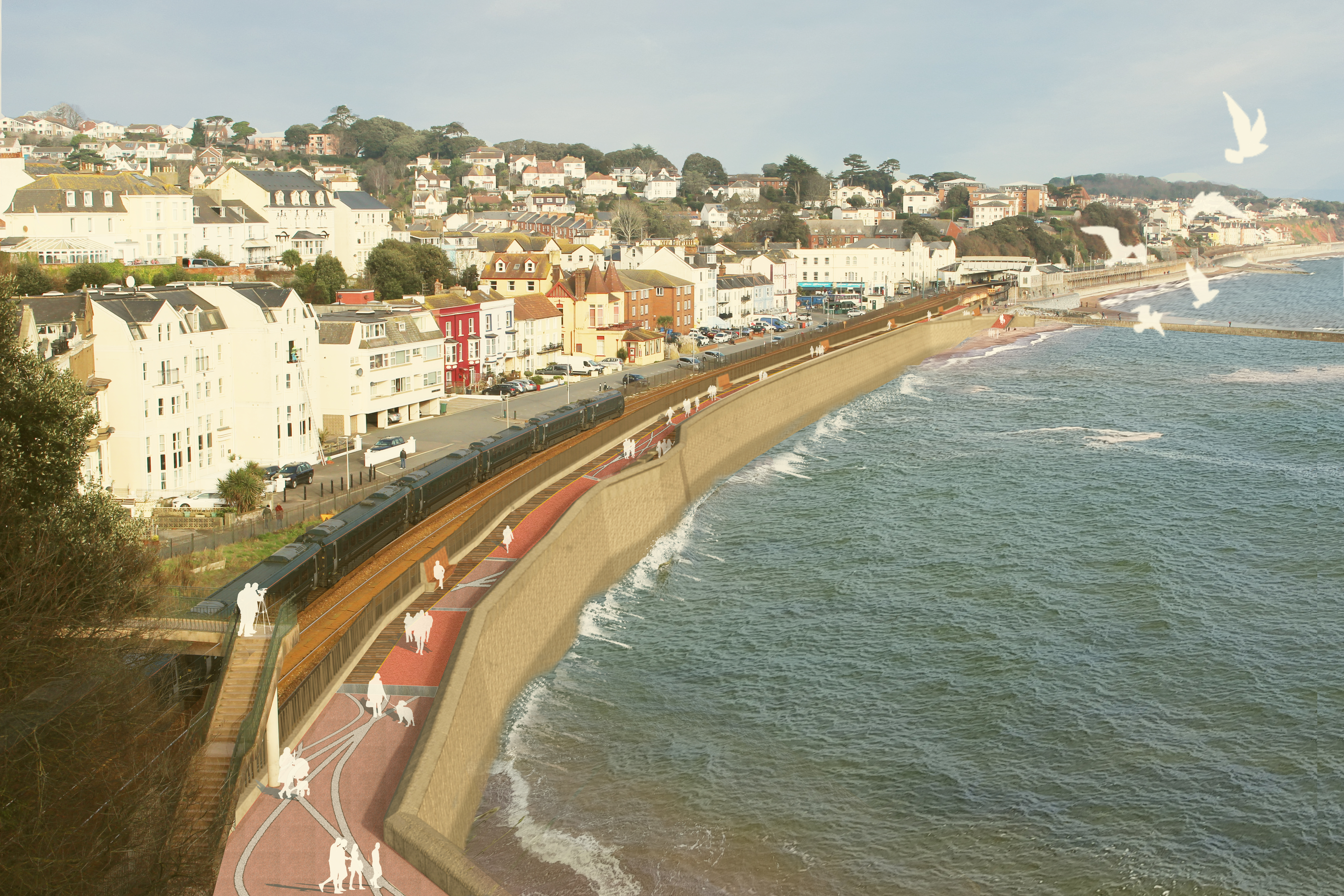 A Wider Promenade and Clear Views
Once complete the new wall will be 2.5m higher than the existing structure and have a curved edge designed to send waves back towards the sea. Locals and visitors to the town will also benefit from a wider and safer promenade, which will provide clear views of the South Devon coast.