Zurich Orders Bombardier FLEXITY Trams
Rail technology leader Bombardier Transportation and Zurich Public Transport (VBZ) signed a contract for the delivery of 70 seven-part BOMBARDIER FLEXITY trams, on March 2 2017, with an option for another 70 vehicles. The base price for the vehicles ordered is valued at approximately 300 million Swiss Francs (€281 million, $296 million US). The first vehicles will be delivered at the end of 2019.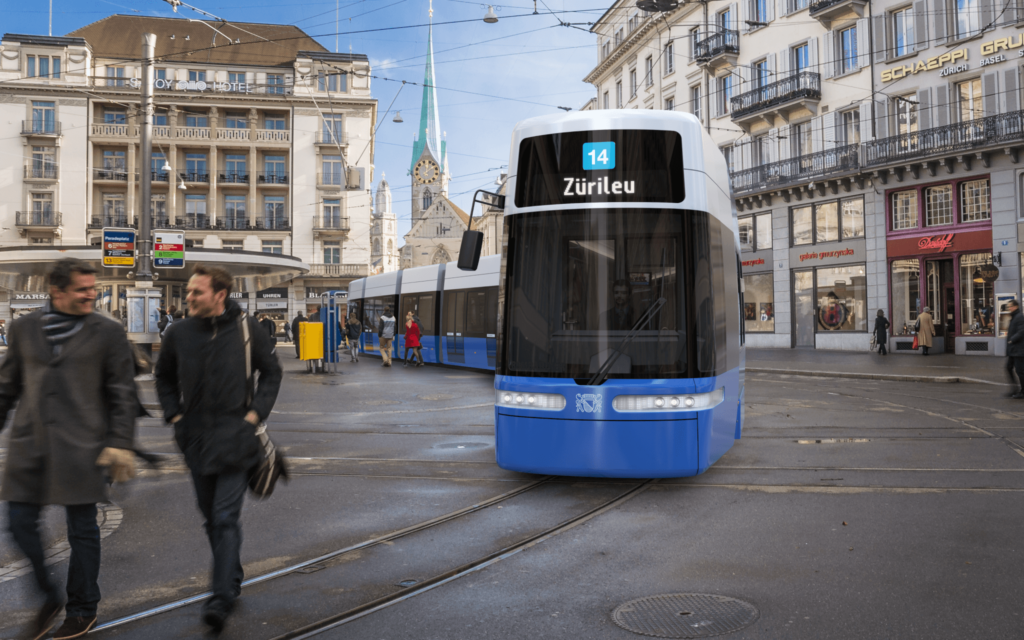 Zurich's new trams are based on the proven FLEXITY platform that has been customised to integrate seamlessly into the Zurich city landscape. It meets the highest standards for safety, environmental friendliness and energy consumption, while its advanced design reduces noise and vibration. It also offers barrier-free access to passengers with limited mobility.
Dr. Guido Schoch, Director of Zurich Public Transport, said:
"All of the FLEXITY components have been intelligently integrated and reflect the latest technological developments to reduce overall operating costs. Likewise, our passengers will also benefit greatly from the exceptional safety and ergonomics that these modern trams offer."
Stéphane Wettstein, Managing Director, Bombardier Transportation (Switzerland) AG is pleased and added:
"VBZ has opted for an innovative and highly-developed product. This decision strengthens a decades-old partnership, which will also serve all passengers in Zurich."
Bombardier FLEXITY Trams
Robust and easy to service, the FLEXITY has a modular design that reduces overall lifecycle costs by making it easy to clean and maintain. Inside, the tram's open design improves passenger flow, which in turn increases capacity by around 20 percent and lowers price-per-rider costs in comparison to vehicles currently in use.
To date, over 1,600 FLEXITY 100% low-floor trams have been sold worldwide with around 5,000 Bombardier trams and light rail vehicles operating, or on order, across Europe, Asia, Australia and North America.
Bombardier is one of Switzerland's largest rail transport suppliers with a headquarters in Zurich, a plant in Villeneuve (VD) and service support centre in Oberwil (BL). Bombardier's FLEXITY trams are already in service in Basel and Bombardier Switzerland has supplied various multiple units, railway carriages, locomotives and trams to operators on the Swiss market and provides comprehensive service to these customer fleets for the duration of their life cycle.
Original article © Bombardier Transportation
For all the latest information, news, images and articles on all aspects of Light Rail Vehicles / Tram cars, please click here.