Bombardier to Provide TRAXX MS Locomotives to Captrain Deutschland Group
Rail technology leader Bombardier Transportation and the Captrain Deutschland Group have signed a contract for six BOMBARDIER TRAXX MS locomotives. The new locomotives will be used to freight transport, mainly in Germany, the Netherlands and Belgium. Delivery is scheduled for early 2018.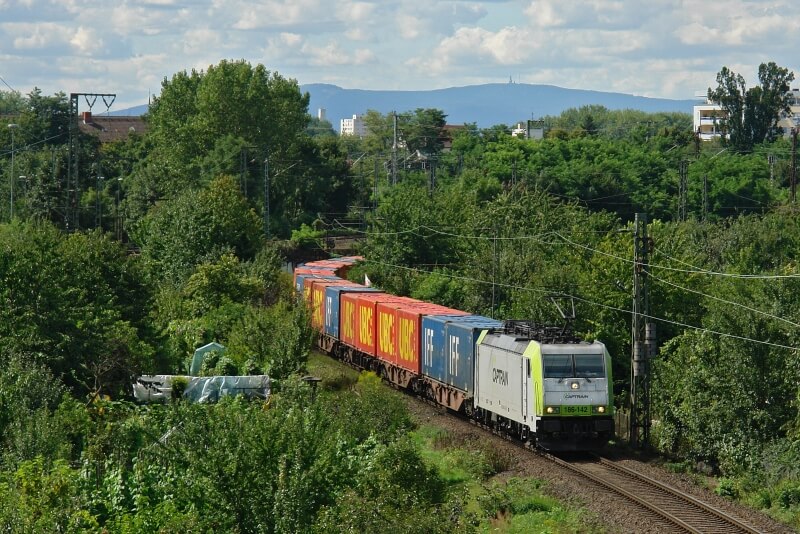 Henrik Würdemann, Managing Director of Captrain Deutschland GmbH, said:
"The BOMBARDIER TRAXX multi-system locomotives' proven technology and reliability were crucial in our decision. This investment will enable us to further strengthen our cross-border freight transport on the East-West axis and let us offer our customers additional, continuous logistics solutions across country borders."
Mike Niebling, Director of Sales, Locomotives, Bombardier Transportation, said added:
"We are delighted that Captrain Deutschland has chosen our locomotives. We believe that they will be a great benefit because these new locomotives will enable the company to enhance the performance on the logistic corridors to the busy ports of Antwerp and Rotterdam."
Bombardier TRAXX
As part of the highly-successful TRAXX platform, which boasts over 2,000 units sold worldwide, the TRAXX MS locomotive is compatible with all common European voltages, making it particularly suitable for cross-border traffic. With an ability to easily pass through multiple-country corridors and a proven reliability rates of nearly 100%, the TRAXX MS is the locomotive of choice for cross-border freight and passenger transport.
Bombardier Transportation offers integrated fleet support and tailored service solutions for the more than 400 TRAXX MS locomotives that have been sold. This enables operators to benefit from a long-term spare parts guarantee and an extensive Europe-wide service network.