Berlin Expands Germany's Largest Tram Network with Additional FLEXITY Vehicles
Rail technology leader Bombardier Transportation announced today that it will provide an additional 21 BOMBARDIER FLEXITY trams to the German capital. This fourth call off exercises all options from the framework agreement signed with Berlin Transport Authority (BVG) in 2006 for a maximum of 210 vehicles. The order is valued at approximately €71 million ($ 76 million US). Maintaining one of the biggest tram networks in the world and the biggest tram network in Germany in a rapidly growing city, BVG will use the additional FLEXITY 100% low-floor trams to increase capacity and meet the demands of a rising passenger base.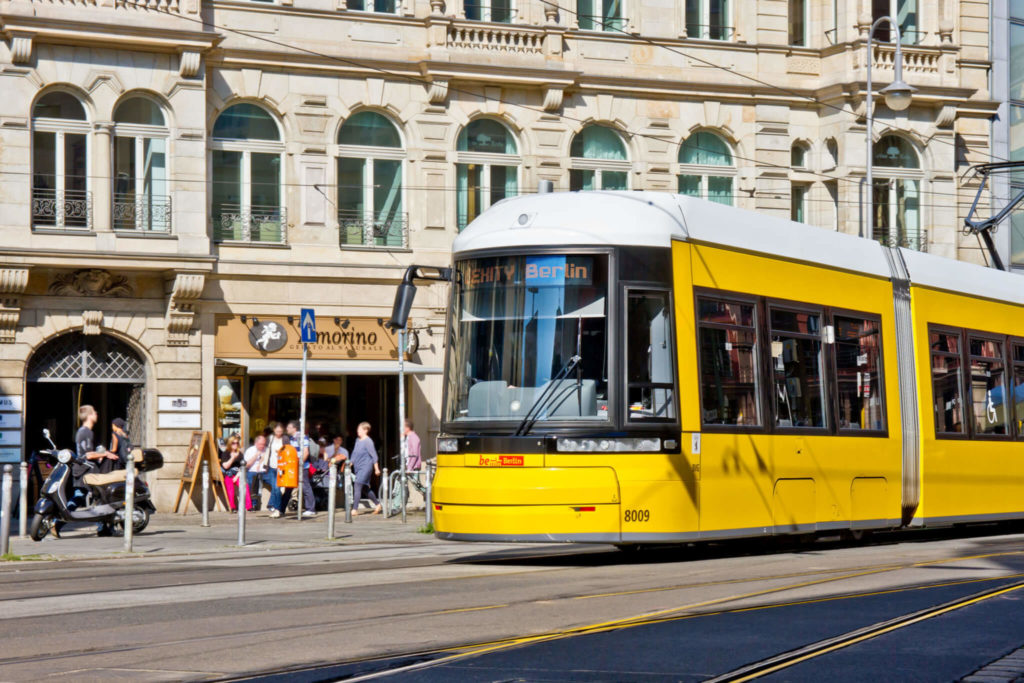 Michael Fohrer, Chairman of the German Management Board and President Locomotives & Light Rail Vehicles, said:
"We're glad to have received this additional call off. It represents an important milestone in the long term partnership with our valued customer BVG and is a strong proof of the passenger-focused features and exceptional performance of the FLEXITY platform."
Bombardier FLEXITY Trams
To date, 137 Bombardier FLEXITY trams have been delivered, on-time and to the satisfaction of both customer BVG and its passengers. Since entering service in 2011, BVG's FLEXITY fleet has reliably performed 29 million kilometers with 132 vehicles in operation as a key part of Berlin's public transportation offering.
The FLEXITY Berlin concept has proven its value through the long-standing cooperation with BVG in what constitutes one of the largest tram framework agreements in Europe. The bidirectional trams are 40m long and 100% low-floor. A specialty of the Berlin vehicle is the big wheel diameter which allows for a longer wheel life time – yet achieving 295 mm low entrance height and an almost ramp-free passenger cabin. The tram also features a regenerative braking system that harnesses the energy typically lost when vehicles brake and feeds it back into the tram's propulsion system. The award-winning and ecologically-friendly vehicles offer ample space, multipurpose areas and air-conditioning in both the passenger area as well as the driver's cabin.
In 2006 BVG ordered four pre-series vehicles for testing of suitability for series production. 99 trams were ordered in 2009, 39 more trams in 2012 and another 47 vehicles in 2015. To enhance their fleet performance, BVG is also testing Bombardier's remote diagnosis system myBTfleet on four of their FLEXITY trams. The system enables users to optimize service and maintenance through real-time data gathered directly from the vehicle.
To date, more than 1,600 FLEXITY 100% low-floor trams have been sold throughout Europe, Asia, Australia and North America.
Press Release courtesy of Bombardier.