Zentrum am Berg Opening
The Zentrum am Berg (ZaB) was officially opened by the Montan University Leoben, in the presence of numerous guests of honor and put into operation on October 18th 2021 on the Styrian Erzberg. With more than four kilometers of underground mining facilities, this is a unique facility in Europe for research and development in the fields of geotechnics and tunnel construction as well as for education and training in the fields of tunnel safety and underground mining.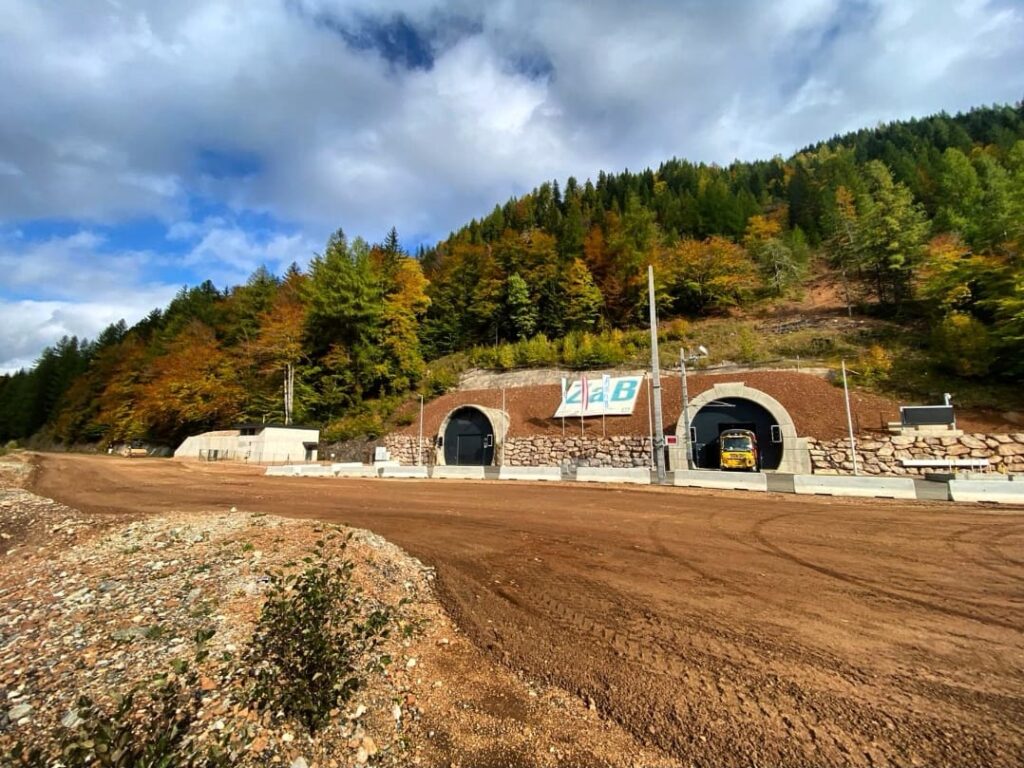 "More than 20 national and international research partners are already active in the ZaB, with a wide variety of projects, and we have inquiries from all over the world."
With construction costs of over 30 mil. Euros, it is one of the most modern and largest tunnel research laboratories in the world. There, leading scientists and their collaborators, including DrainBot, are working on safety, efficiency and sustainability of tunnels across different disciplines – from geology and mechanical engineering to loT and digitalization.
This project is supported by private partners like the ASFINAG, ÖBB, Swietelsky AG, ÖSTU-STETTIN Hoch- und Tiefbau GmbH, Siemens, A1 Telekom Austria Group, etc. and also the Austrian Government, Land of Styria and the university itself. We are working with the ZaB on the development and validation of our new system, we created an international consortium and are being supported by the FFG Support (Fast Track Digital).
"It was an honour for us to collaborate with such strong and unique partners from the very beginning. We look forward to the further development of this amazing cooperation."
This article was originally published by DrainBot.