After the Gambetta metro station, the RATP's new concept for reception, information and sales areas is being introduced at a second pilot site in Opéra.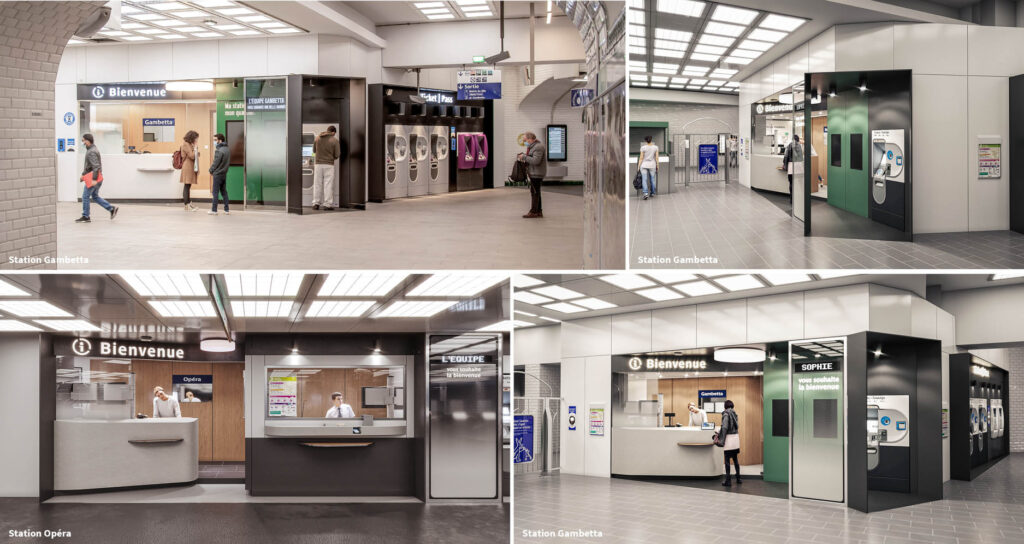 Yellow Window conceived the design of this new concept for the RATP's contact points, re-designed to facilitate a new service approach for agents in contact with customers, and to make the different functions more legible. Yellow Window subsequently developed it to test its ergonomics on a real scale and its replicability on different configurations.
The preliminary study carried out by the agency 'Les Sismo' was the starting point for our design concept.
This article was originally published by Yellow Window.