The design of the new RER B trains to be voted on by the people of Île-de-France!
The ALSTOM-Bombardier/CAF (Construcciones y Auxiliar de Ferrocarriles) Group entrusted Yellow Window with the new design of the future trains that will run on the RER B line in 2026.
The design process began with in-person observations of passenger behaviour. Based on these initial findings, Yellow Window co-designed a series of workshops with the participation of a diverse group of RER B passengers. We subsequently developed our train design based on our analyses of passenger feedback and expectations.
Our design solution was chosen by RATP/SNCF Voyageurs and Île-de-France Mobilités not only for its ability to meet the needs of passengers, but also because it was the most in line with the unifying process of Île-de-France Mobilités.
By means of an online consultation, residents of the Île-de-France region can choose the design they prefer from three proposals for the exterior and interior of the future RER B.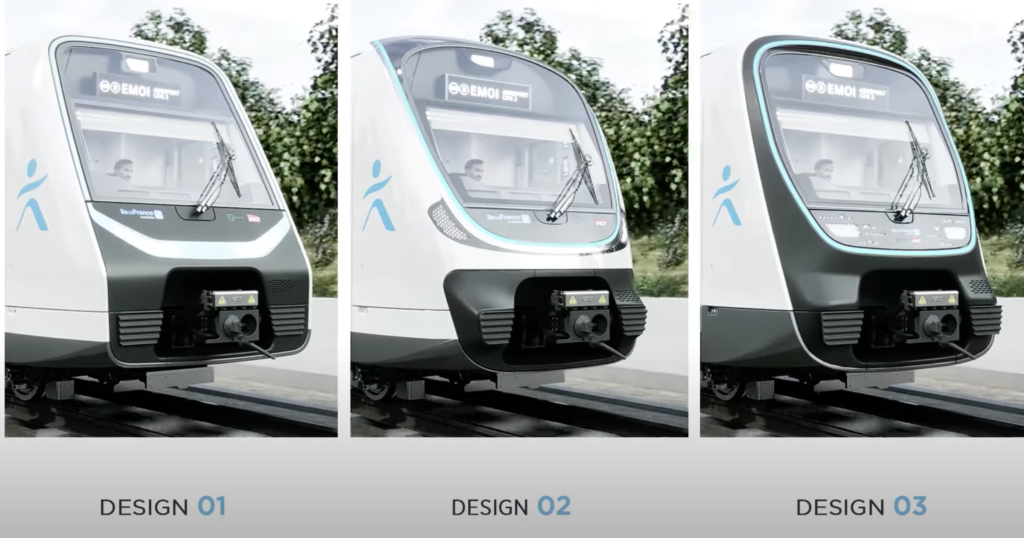 We are happy to be able to improve the daily lives of the people of Paris via design!
To find out more watch the video here: https://www.youtube.com/watch?v=D4KtQSzgh2Q
This article was originally published by Yellow Window.