What's in Store at RAIL LIVE 2018
RAIL LIVE 2018 will once again take place at the Quinton Rail Technology Centre, Long Marston, near Stratford-upon-Avon, on Wednesday/Thursday June 20/21.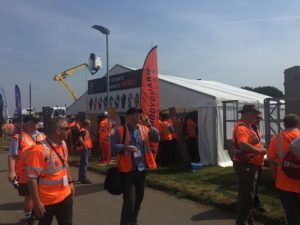 Once again the show will retain all the ingredients that has made it so successful over the past five years.
This year however the event will be similar to a major international air show in nature, just applied to the rail market. Exhibitors can do everything at RAIL LIVE 2018 that they could do at Birmingham's NEC or London's Excel – with the unique added advantage of plenty of open-air space and adjacent tracks to both demonstrate rail plant/equipment (the traditional heart of RAIL LIVE) and exhibit passenger trains and other rail vehicles.
A major feature at RAIL LIVE 2018 is the exhibition hall/convention centre – a 2,500 square metre high-quality climate-controlled temporary building in which exhibitors include: Hitachi, Eversholt, Talgo, Porterbrook, Office of Rail Regulation, National Skills Academy for Rail, Rail Delivery Group, High Speed 1, High Speed 2 and the Rail Safety & Standards Board (RSSB). This building will also house a 300- seat conference hall where the National Rail Convention will be staged. The opening keynote speech is due to be given at 10:30am by Secretary of State for Transport Chris Grayling. Other scheduled speakers include BEIS Minister Richard Harrington, RDG Chief Executive Paul Plummer, NR CEO Mark Carne, TfL Commissioner Mike Brown, Urban Transport Group Chairman Tobyn Hughes and many more. Full details can be found at raillive.org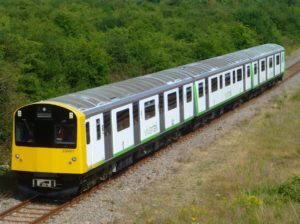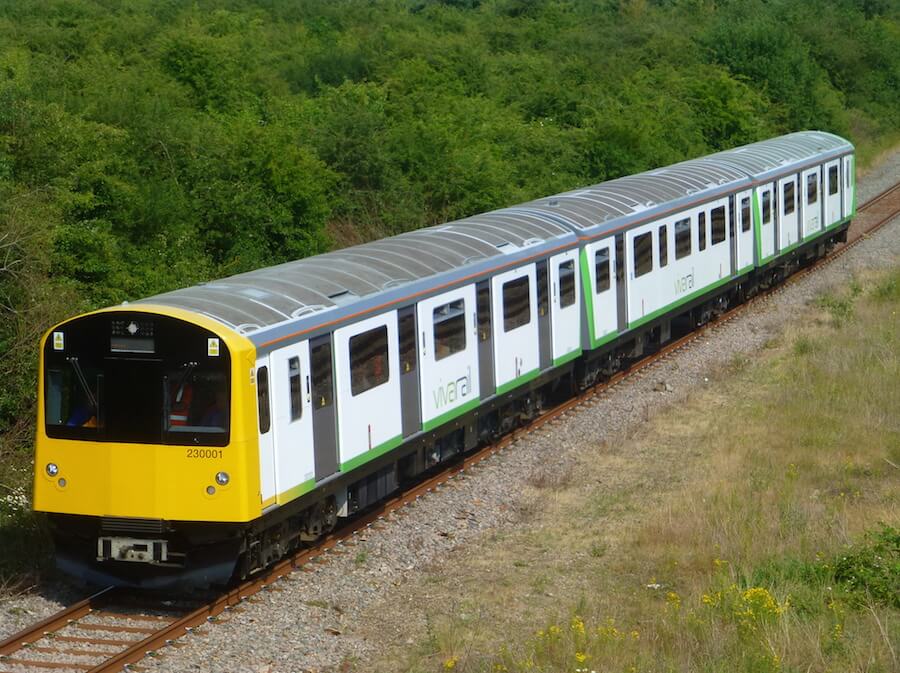 Including outside stands, there will be over 300 exhibitors.
Railway magazines have partnered with The Rail Alliance to develop and enhance the established and successful RAIL LIVE plant show, which occupies 120 acres of the ex-Ministry of Defence installation at Long Marston. QRTC has five miles of sidings capable of storing more than 1,000 vehicles, encircled by a 3km continuous test track with its own small station and even a short section of OLE. Several rail engineering and maintenance companies are based here, including Vivarail, whose workshops produce its Class 230 diesel-electric and prototype battery D trains, using refurbished former London Underground sub-surface trains. QRTC is the perfect location for RAIL LIVE 2018.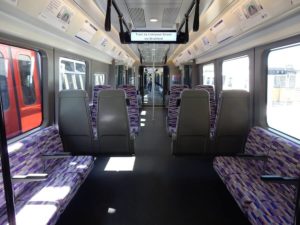 There's plenty of business interest and opportunity – but running alongside this will be many demonstrations/special features, including tactical displays by 35 British Transport Police officers; a unique opportunity to examine Network Rail's survey helicopter; a bi-mode traction display for both passenger and freight (Porterbrook Flex Class 319 conversion and a DRS Class 88 locomotive) plus Vivarail's D train battery prototype, which will be giving passenger rides. You can even take a short ride behind Britain's only operational hydrogen-powered fuel cell locomotive and try your hand at flying a drone.
But the heart and soul of RAIL LIVE continue to be its world-class plant exhibition/demonstrations, pioneered successfully at Long Marston over the last five years. Network Rail and its senior managers have always played a key role in RAIL LIVE and continue to do so. RAIL LIVE 2018 and the associated NATIONAL RAIL CONVENTION are open to all UK rail industry professionals; there are no admission fees. It's best to pre-register to ensure rapid entry into the show. To register, go to www.raillive.org.uk. Please note that this form registers you for admission into both the RAIL LIVE 2018 main gate and the NATIONAL RAIL CONVENTION in the exhibition building.
Major Features of RAIL LIVE Include:
NATIONALRAILCONVENTION:
0ver 300 exhibitors booked in the exhibition building and outside
Major rail industry companies exhibiting including: Network Rail, Siemens, Porterbrook, Balfour Beatty, Talgo, Eversholt, Hitachi, SPl & CPL Powerlines
Plant demonstrations by Railcare Sweden, Balfour Beatty, AP Webb, GOS Engineering, Sandhurst Rail, Ground Control, Engcon to name but a few
Battery, bi-mode & hydrogen motive power on display.
Prototype Vivarail battery D train on display/being demonstrated
Working hydrogen locomotive from the Institution of Mechanical Engineers' RAILWAY CHALLENGE held each year on the 10.25in gauge Stapleford Miniature Railway, Melton Mowbray
DRSClass88andClass769 EMU bi-mode 'Flex' (formerly Class 319) conversion from Porterbrook/Wabtec.
NETWORK RAIL survey helicopter on display plus drone survey unit demonstrations.
NETWORK RAIL Plain Line Pattern Recognition (PLPR) high-definition video track survey train
Bombardier Class 345 'Aventra' Elizabeth Line (Crossrail) train, courtesy Transport for London.
GBRF Class 66 Freight locomotive
BRITISH TRANSPORT POLICE: counter-terror, trespasser on train roof removal and dog unit displays, including explosives detection by 'sniffer' dog Mojo and Constable Phil Healy, from Manchester. Also, mobile command unit/level crossing video camera vehicles open/on display.
Rail accident investigation branch: incident response unit on display
CLICK HERE FOR ALL RAILWAY EVENTS & EXHIBITIONS