Department for Transport and Network Rail Announce Digital Railway Strategy
Chris Grayling, the Secretary of State for Transport in the British Government, has joined Mark Carne, Chief Executive of Network Rail, to launch the company's Digital Railway Strategy. The provisions in it will ensure that by 2019 all new trains and signals in the UK are either equipped with digital technology or optimised for it.
The organisations  have identified 4 principle priorities for the future of digital rail technology:
"1. Safely allow more trains to run per hour by running trains closer together
2. Allow more frequent services and more seats
3. Cut delays by allowing trains to get moving more rapidly after disruption
4. Enable vastly improved mobile and wi-fi connectivity, so that passengers can make the most of their travel time and communities close to the railway can connect more easily"
The Digital Railway Strategy was launched in York, on the Transpennine route, which Grayling said should become the first digitally-controlled intercity railway in the country. The technology will also be fully operational by 2019 on the Thameslink service in central London. Drivers on Elizabeth Line trains will use in-cab signalling. Grayling said:
"Passenger numbers have doubled in recent years – which means we need to invest in new technology to help deliver the reliable and frequent trains that passengers want. Investing in a railway fit for the twenty-first century will help the UK become a world leader in rail technology, boosting exports and skills. As we celebrate the Year of Engineering, this is a chance to show young people how digital innovation is opening doors to careers that will shape the future of travel."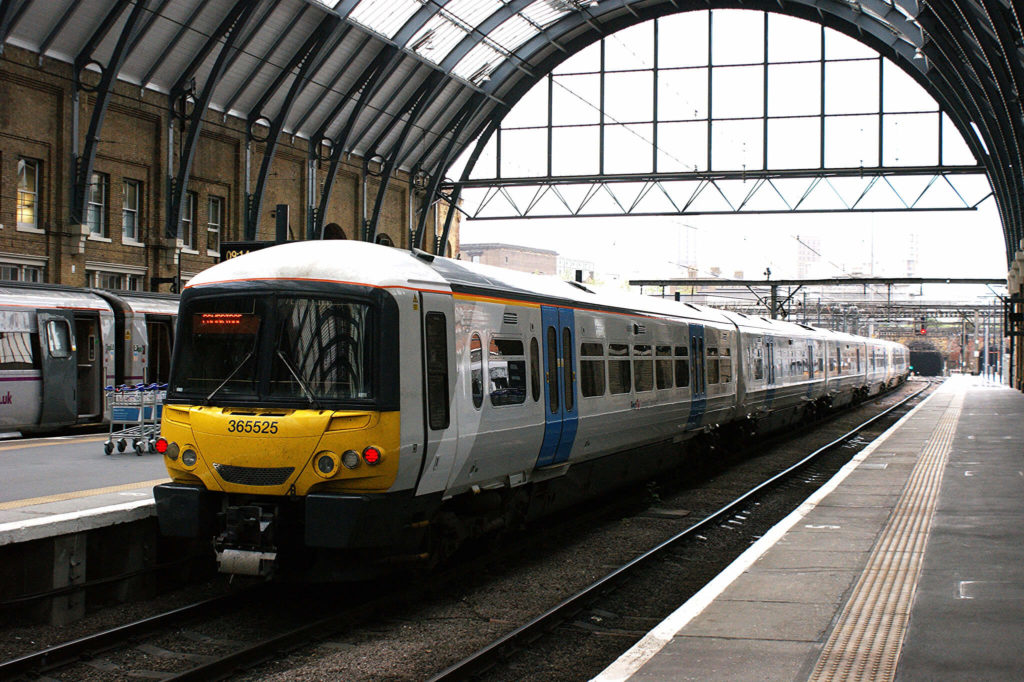 The government is investing almost £48 billion in the maintenance and modernisation of the rail network across the UK between 2019 and 2024; £45 million of these funds are reserved for digital schemes. £5 million will be used by Network Rail to design a digital system for use on the line between Manchester and York, which is operated by TransPennine Express.
'Digital signalling will mean drivers are provided with real-time information about the network and the location of other trains. They will no longer have to rely on signals by the side of tracks, which will mean fewer train services held up, reducing stop-starting. And in the event of disruption, the digital railway will advise signallers of the best option to get services back to normal and help the network recover more quickly.'
The announcement was welcomed by Transport for the North, which recently released its own draft Strategic Transport Plan for the region. Tim Wood, interim Rail Director for the Northern Powerhouse, said:
'Transport for the North is currently working with the Department for Transport on the Strategic Outline Business Case for the Northern Powerhouse rail network which will further improve rail services in the north of the country by linking the region's six major city regions and its largest airport with faster, more frequent high-capacity services and which would be fully digital when completed to align with the Government's strategy. What will really make the difference is the application of a 'guiding mind' to join many different initiatives together and efficiently implement a long-term plan which can give confidence to rail-users and the businesses and industries that will grow and develop around the revitalised rail network."
Ed Thomas, Head of Transport for KPMG UK, has also voiced support for it:
"The growth in passenger demand and freight traffic over the past 20 years has brought significant capacity and performance pressures and digital technology will undoubtedly be a key part of maintaining a resilient and reliable railway. Investing to make the network fit for the future will not only help the UK become a world leader in rail technology but will help boost our economy by making sure we get people and business moving up and down the country."