UK: New Maintenance Trains for London's Elizabeth Line
A rail milling train and two multi-purpose engineering trains are currently undergoing testing in Europe. They will be delivered to London later in 2018 prior to the opening of TfL's Elizabeth line in the capital in December of this year. Investing in these trains will help maintain both the railway tracks and the new rolling stock, thereby reducing maintenance costs, vehicle downtime and passenger disruption.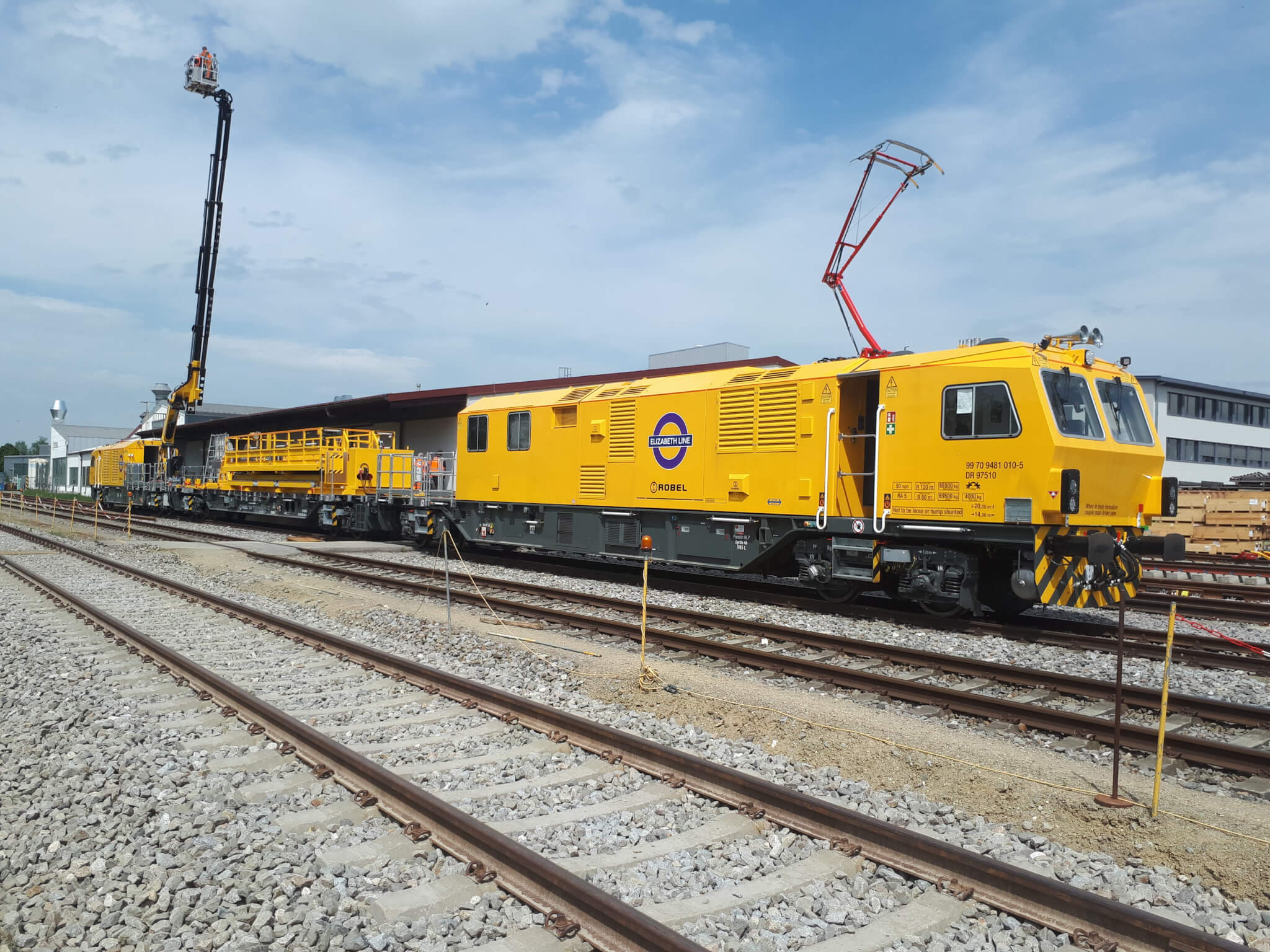 The Rail Milling Train
This rail milling train is manufactured by Linsinger Austria Maschinenbau GmbH. It is 48 metres long and features two driver's cabs with room for four staff members. It also has a welfare unit. It will be the first of its kind to be used in the United Kingdom.
Unlike conventional rail grinding trains this milling train does not suffer from problems such as sparks, dust and fire and it produces a smoother surface, allowing trains to run more quietly, which results in a better customer experience.
The train uses electromagnetic crack detection to look for any problems with the tracks. If a problem is spotted, it can mill the surface of the rail to get rid of any cracks and issues. Better tracks are better for the wheels of the new Elizabeth line trains as well. Any metal chips will be collected and then recycled.
The Multi-Purpose Engineering Trains
The multi-purpose engineering trains have been manufactured by German company ROBEL Bahnbaumaschinen and are supplied by Plasser UK Ltd. These versatile trains can be set up to perform a variety of tasks, using cranes, a scissor lift or a water tank and jet. Depending on need they can be either 40 or 80 m long. For example, a 5-ton 35m switch rail can be replace during overnight engineering hours. These trains will also be used to transport new rails, platform doors, station transformers and the like once the stations are complete.
Howard Smith, Operations Director for the Elizabeth line, said:
"Complex monitoring and maintenance will be needed on the new railway and these state-of-the-art vehicles will help us meet those needs. The Elizabeth line and its customers will rely on the track and tunnel infrastructure being maintained while they sleep to ensure we can keep London working and growing.

"Most maintenance will be done overnight, out of sight of customers, but these great machines, with the help of our fully-trained staff, will also be able to act in case of any emergency repairs needed to keep the Elizabeth line running."
Further features of all three trains:
Elizabeth line's signalling system to allow them to move around on the track while passenger trains are operating
Correct loading gauge to fit inside Elizabeth line tunnels (central section)
GB Railfreight Ltd has been awarded a five-year contract to operate and maintain these trains.