UK: Hitachi Electric Trains Approved for Operation by ScotRail
Hitachi Rail Europe has announced that the bespoke electric commuter train which it has designed for ScotRail has received 'Type Authorisation' for operation in the UK by the Office of Rail and Road (ORR). The fleet of 70 Class 385 trains will provide services in the Central Belt, including on the Edinburgh-Glasgow line.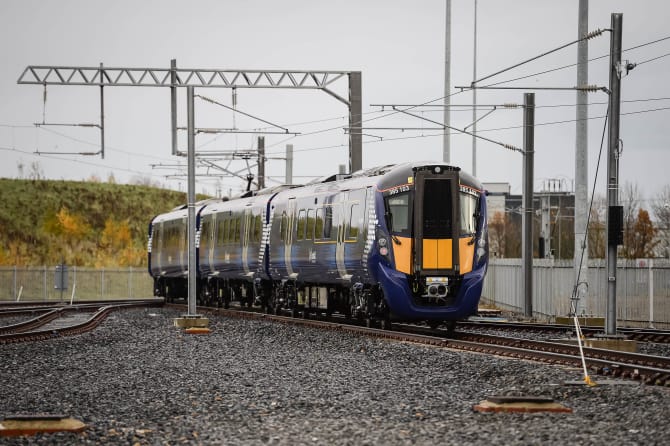 The trains are still undergoing final testing and preparation by Hitachi, but have completed 2000 miles of operation without any faults. ScotRail hopes that it can start these services during summer 2018.
The approval from the ORR also covers the installation of new flat windscreens in this model. Trains which are already in Scotland are having the windscreens fitted at Springburn, whereas the remainder will have them installed at Hitachi's factory in Durham.
Andy Radford, Programme Manager, Hitachi Rail said:
"Getting the green light for new trains is a massive milestone for the project. It has been achieved by all parties involved working collaboratively towards the same goal. It is now all systems go so that Scottish commuters can start enjoying the benefits of this modern fleet."
Gary Brown, Project Manager, ScotRail
"The new trains have been declared safe and fit to run, which is great news for our customers. It means we're one step closer to delivering more seats, faster journeys and better services, not just in the Central Belt, but across Scotland."
The Edinburgh-Glasgow service is the busiest route in Scotland, but the new trains should relieve congestion on it by providing thousands additional seats per day and reducing the journey time to 42 minutes. The design also features improved Wi-Fi and air-conditioning. Electric trains produce no engine emissions and make much less noise than diesel units, so the sensory experience for both passengers on trains and waiting on platforms should be much more pleasant.