Trains Are Maintained with the Electricity Produced by One of the Largest Solar Power Plants in Finland
VR Group has made its opening move in its own energy production. A solar power plant has been installed in the Helsinki depot and by using the energy produced by it, trains can in the future be maintained more environmentally friendly. The solar power plant deployed in late 2020 is one of the largest in Finland with a rated output of 928 kWp. The solar power system was procured as a cooperative effort of VR Group's property unit and its subsidiary VR FleetCare that maintains the rolling stock.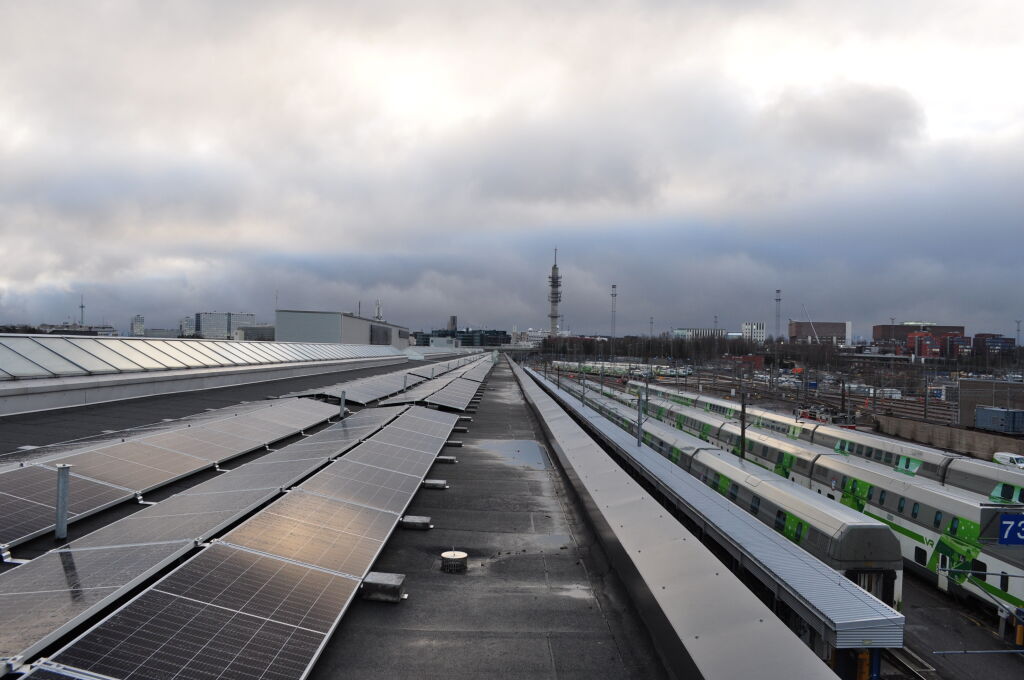 The solar power plant has been built at the depot on the roof of Pendolino hall. The power plant consists of 2,264 solar panels and is one of the largest plants in Finland. The amount of electricity produced in a year is equal to the electricity consumption of about 40 electrically heated detached houses, or alternatively, you could use the same amount of energy to drive an electric car about 100 times around the globe. The electricity obtained from the power plant is directed to the maintenance of Pendolino trains and it covers about 25% of the hall's annual need for electricity. On a sunny day, the power plant's output exceeds the consumption of the hall, in which case the production is utilised elsewhere in the train depot.
Inexpensive and Clean Energy
Deploying solar energy is part of VR FleetCare's more extensive energy efficiency project. The project includes, for example, examining defrosting solutions that use less water and the optimisation of the energy efficiency of our own operations.