Bombardier Agrees Facilities Management Contract with ENGIE
Bombardier Transportation has appointed the energy and services group ENGIE on a five-year global frame contract to deliver integrated facilities management, production maintenance and project services to the rail industry manufacturer. The contract is worth €250 million.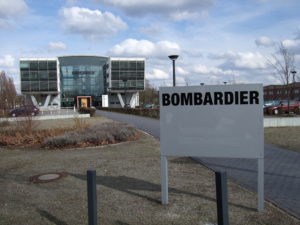 All facilities management, building maintenance and production maintenance, cleaning, security, catering, reception, helpdesk and grounds maintenance services at several Bombardier sites around the world will be overseen by ENGIE. The company will also manage capital expenditure projects and energy performance solutions for it.
ENGIE will provide these services in a number of both existing and new buildings, including manufacturing facilities. The contract is scheduled for immediate implementation in July 2018 and the delivery of services will commence immediately after the successful completion of the current service agreements with Bombardier's current local providers. The contract will be managed centrally by ENGIE's international FM (EIFM) team, but will be delivered locally by the company's national services organisations.
Jim Vounassis, Chief Operating Officer, Bombardier Transportation, said:
"ENGIE will help Bombardier Transportation to better focus on its core activities, while further increasing efficiencies, as we continue to drive our transformation towards our 2020 goals. ENGIE's strengths in energy and services, combined with the ability to provide solutions across our global facilities, will help us address our business challenges while ensuring a high-quality working environment for our people and exploring new combined business opportunities."
Wilfrid Petrie, CEO of ENGIE UK, said:
"We are delighted to have won this contract and are looking forward to working in partnership with Bombardier Transportation internationally to bring together our integrated facility management and energy expertise to support their strategic goals. The skills and experience of our teams across the portfolio will complement those already present within Bombardier Transportation to ensure continuous improvement of service delivery."
The company will deliver these services by using its ENGIE Direct® smart workplace technology which can provide clear, up-to-date management information to both ENGIE and Bombardier Transportation.