Turkey: Stadler has signed a contract with Körfez Ulaştırma for the supply of seven hybrid EURODUAL locomotives. This is Stadler's first contract in Turkey. As part of the agreement Stadler will also maintain the locomotives for eight years. Körfez Ulaştırma will use the EURODUAL locomotives to haul freight in Turkey.
Hauling Freight on Steep Gradients
Körfez Ulaştırma is a subsidiary and the logistics branch of Turkey's largest refinery – Tüpraş. In the contract Stadler agreed it would deliver the first Co'Co' hybrid locomotive by 2021. Stadler will also deliver spare parts.
This will be the first time hybrid locomotives will operate on the Turkish rail network. Körfez Ulaştırma says it will use them to haul freight on lines that have a strong gradient, i.e. routes requiring locomotives with high traction power. Depending on requirements the EURODUAL locomotives will either run on electric power – 25kV AC – or on diesel.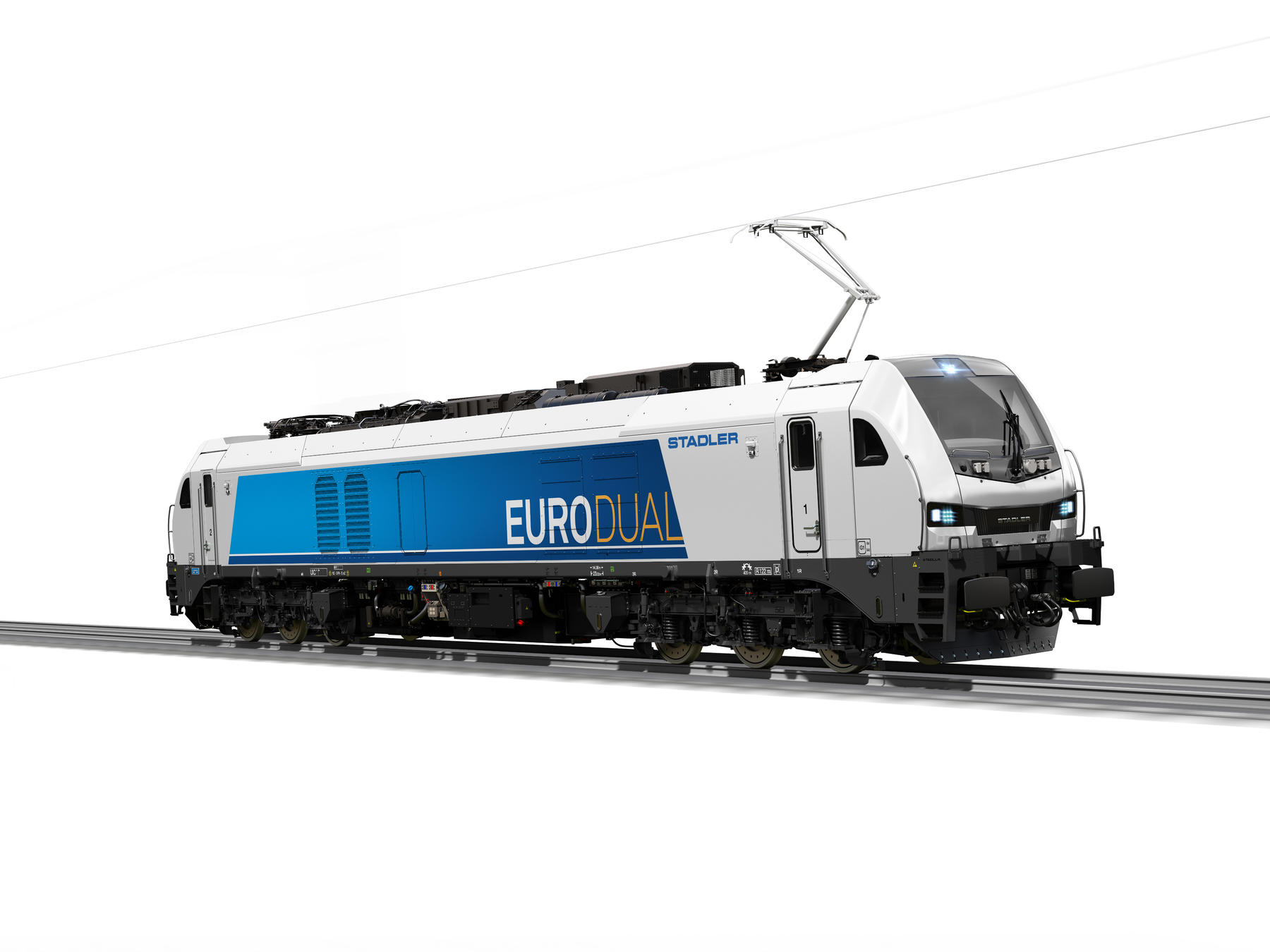 Stadler Co'Co' Hybrid EURODUAL Locomotives
A single EURODUAL locomotive is capable of hauling up to 2000 tons. Stadler's EURODUAL has a power output of 2.8 megawatts when operating in diesel mode. When operating electrically with OLE the output is 6.15 megawatts. Thanks to six powered axles and a cutting-edge adhesion control system the locomotives exhibit a tractive effort of up to 500kN.
Hence, this contract brings the total number of Stadler's latest-generation Co'Co' locomotives sold to 74. Körfez Ulaştırma is the first private rail operator in Turkey who has received a licence for freight transport since the government started issuing licences for the use of its main lines two years ago.
Iñigo Parra, CEO, Stadler Valencia, emphasised the importance of the project as well as the advantages of the new platform. He said:
"We are proud to expand the market of EURODUAL locomotives to Turkey and appreciate the trust of our client. The agreement corroborates our commitment to the development of this new locomotive family, offering rail operators numerous economic and environmental benefits."
Tufan Başarır, General Manager, Körfez Ulaştırma, said:
"We are rapidly growing our resources to increase our share in rail freight market and proud to have sealed the agreement with Stadler, a reputable player of the railway industry. This deal signifies the supply of the first batch of imported locomotives into Turkey for a private sector player. The addition of powerful EURODUAL locomotives in our fleet will support our rail operations, providing us with a strong competitive advantage."
Also read: