Stadler has signed an agreement with the VR Group to supply 20 single-decker FLIRT electric multiple units (EMU) in Finland.
The four-car trains will have 356 seats and capacity for a total of 796 passengers.
With a maximum speed of 160 kilometres an hour, they will be used for regional services around Helsinki and the Tampere region, but can also be used as intercity trains in the future if needed.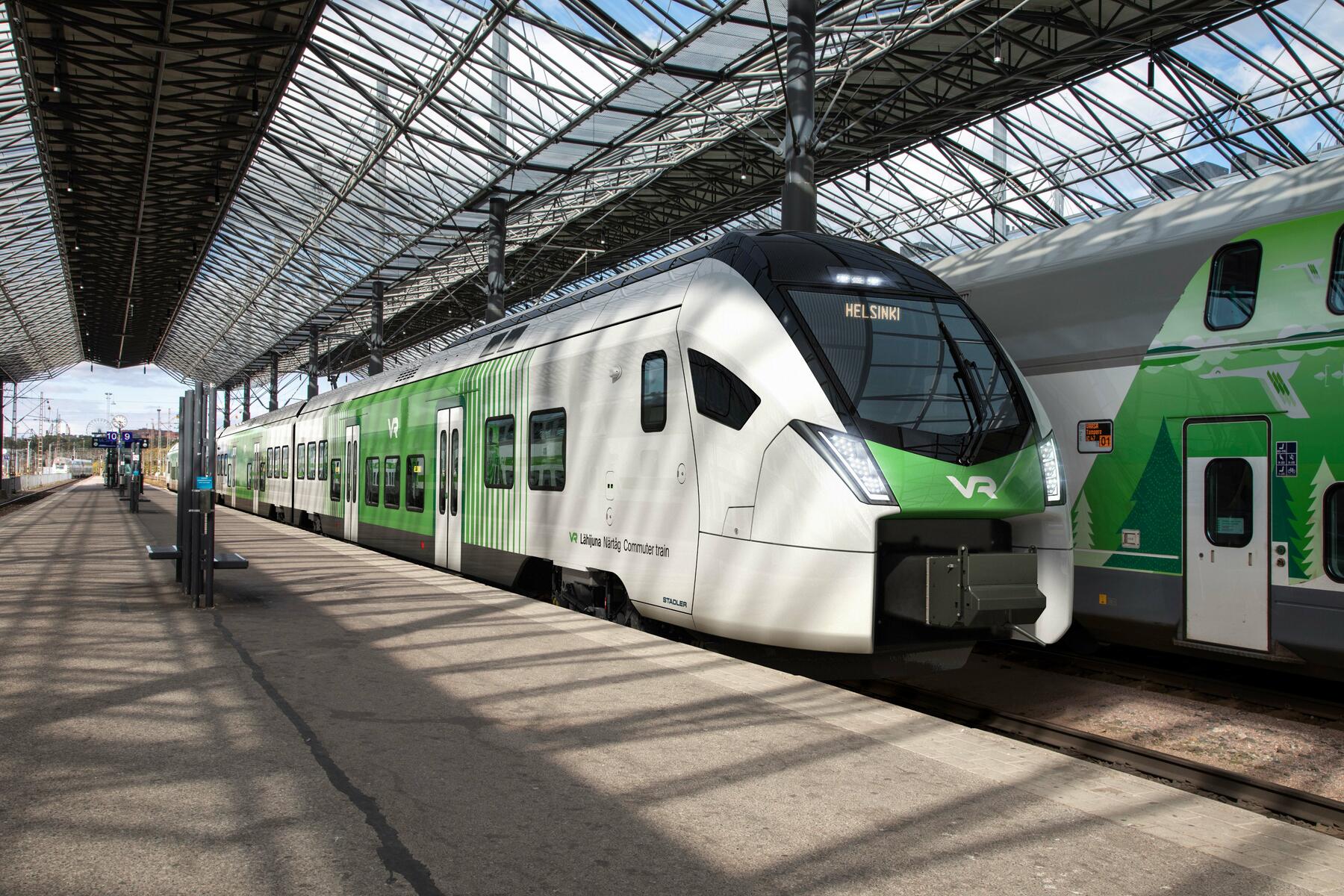 In addition to the supply of spare parts, the contract also includes options for 50 additional multiple units and a full-service extension.
The new trains will support the VR Group in its mission to provide more sustainable rail operations across Finland. This is because their electric drive, lightweight aluminium construction and latest converter technology will significantly reduce energy consumption.
The trains also use propane as a coolant and oil-free air compressors, and the majority of their materials can be recycled at the end of the vehicles' service lives.
Stadler has extensive experience in the manufacture of rolling stock for challenging climatic conditions. Over 80 FLIRT vehicles are already in service in Finland, where the model is proving its suitability for severe winter conditions.
Alike to these vehicles, the new trains are being adapted for the Nordic climate. Equipment includes large snow ploughs and efficient air-conditioning technology featuring underfloor heating in the vestibules.
Special heat insulation and well-sealed traction compartments will also be included to ensure the protection of the drive technology.
"After supplying 60 locomotives, we're now proud to be delivering our best-selling FLIRT model to the VR Group.
"The FLIRT train has already proven its versatility and robustness thousands of times – from the Arctic Circle to Africa.
"The new vehicles will provide VR's commuter traffic passengers with an environmentally friendly, reliable and comfortable travel experience – even in harsh winter weather conditions."
Delivery of the first vehicle is scheduled for spring 2026.