Stadler Delivers Final FLIRT Train to Helsinki
On August 18 2017, Stadler announced that it had delivered the last of 81 Flirt Trains to Helsinki operator Junakalusto Oy, Finland.
The four-car trains, specially designed to cope with Finland's extreme climatic conditions, will connect the city centre of Helsinki with the airport.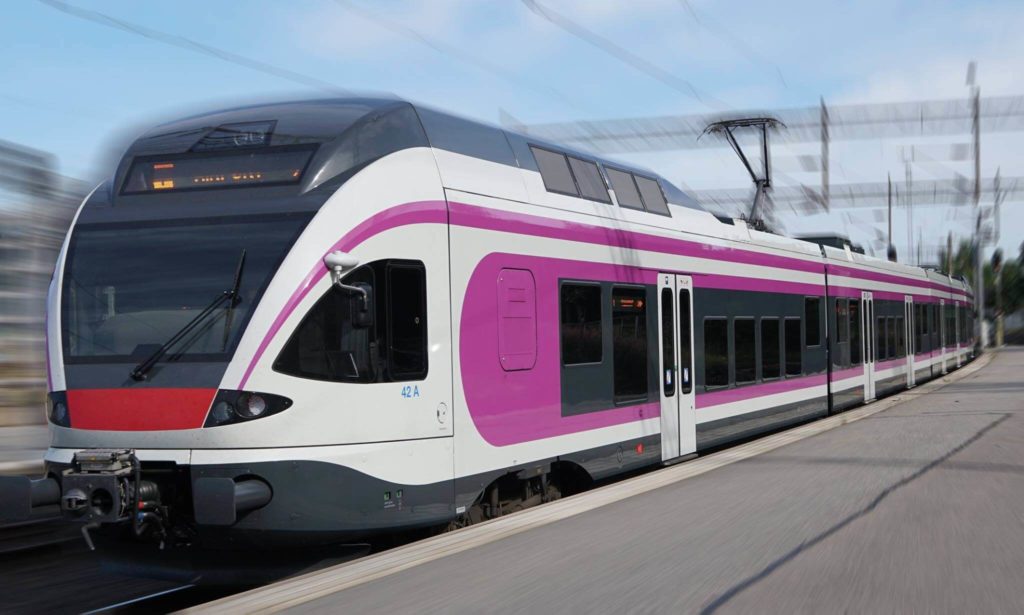 Stadler FLIRT
The FLIRTs were the first broad-gauge vehicles manufactured by Stadler as well as the first vehicles especially able to fulfil the requirements of severe winters. Since then, similar trains have also been delivered to Belarus and Estonia. All Stadler trains intended for Moscow and Norway are essentially based on the developments in the resistance to severe winters of the first Helsinki FLIRT train.
Yrj Judstrm, Managing Director of Junakalusto Oy, stated:
The cooperation with Stadler in developing the train to tolerate the Finnish climate conditions has worked well. The uniform train fleet now allows an excellent starting point for putting the train traffic out for tender from the beginning of year 2018.
Better Insulation and Heat Recovery
Because of the wide 1,524-millimetre gauge used in Finland, the greater clearance profile and, most importantly, the climatic conditions in Finland that can reach 40 degrees Celsius, the FLIRTs used in Helsinki are slightly different from the normal-gauge FLIRT. In order to improve tolerance to harsh winter conditions, insulation is increased by 50% to 100% and the windows are triple-glazed.
A heat recovery system has been added to the tried and tested air-conditioning system used in many FLIRTs. The warm air extracted from the passenger compartment is used to preheat the cold, fresh air that is sucked in. This results in a substantial energy saving. At the same time, heaters have been fitted in the door areas in order to keep the temperature inside as constant as possible when passengers embark and disembark.
Original article © Stadler.
FOR ALL THE LATEST INFORMATION, NEWS, IMAGES, VIDEOS AND ARTICLES ON ALL ASPECTS OF ROLLING STOCK, PLEASE CLICK HERE.