New Generation of Six-Axle Locomotives on Display at Transport Logistic
Stadler and companies within the SNCF group are presenting the latest generation of six-axle locomotives at Transport Logistic, which is currently taking place in Munich (4–7 June).
VFLI and ITL (two of SNCF's subsidiaries) and Stadler are presenting projects centring around the new six-axle locomotives. Stadler is manufacturing twelve EURO4001 locomotives for VFLI and four EURODUAL hybrid locomotives for ITL.
Stadler Locomotives for VFLI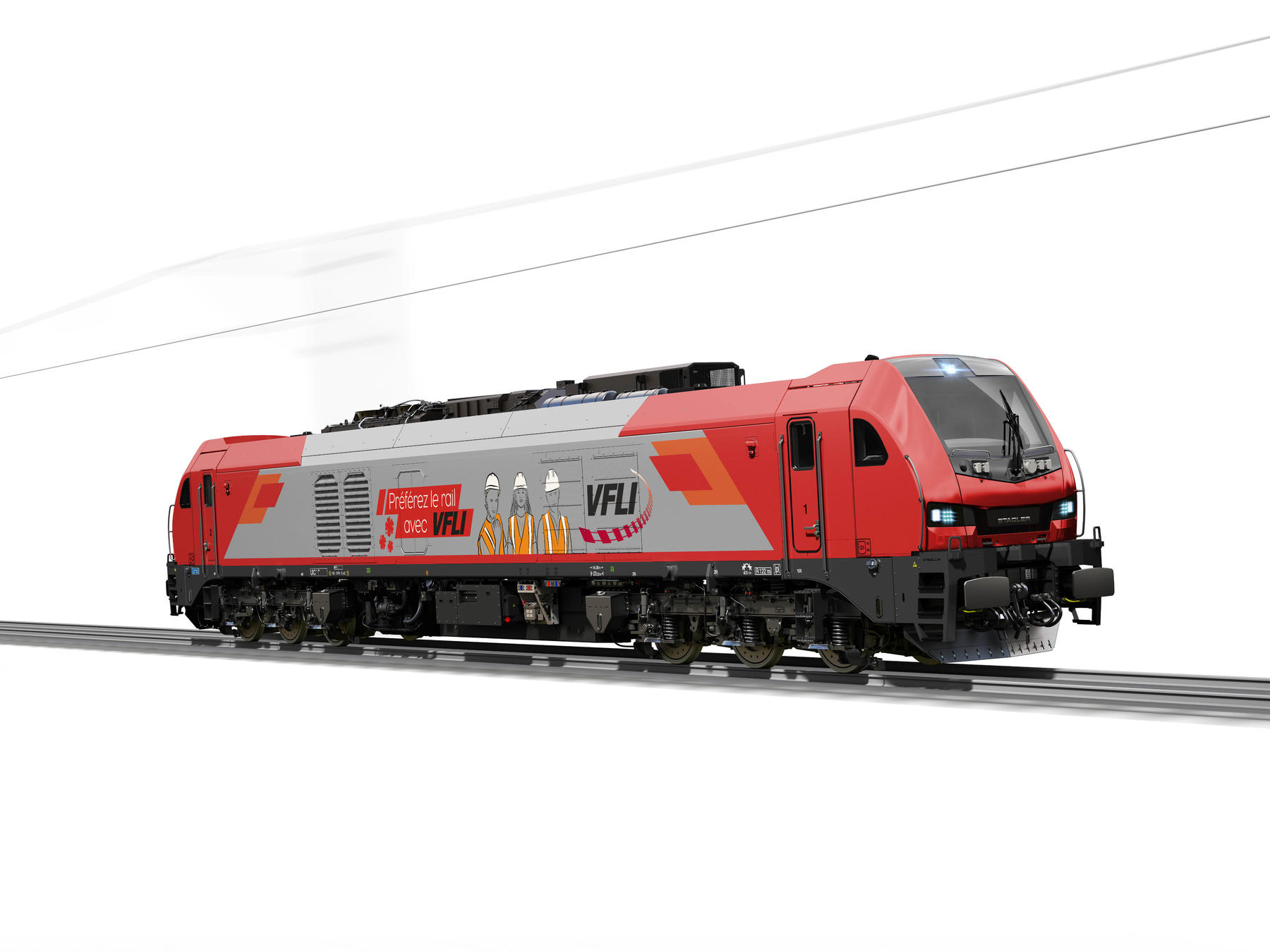 The Swiss rolling stock manufacturer is building twelve diesel-electric EURO 4001 locomotives for VFLI, a French rail freight provider. The EURO 4001 locomotive is the successor of the EURO 4000. Stadler says it offers a high degree of performance and reliability. Furthermore, this interoperable locomotive is flexible, offers a high level of traction power, features low energy consumption and reduced operating costs. The EURO 4001 has ETCS equipment on board. Its engine has a power output of 2800KW. It complies with the emission standard IIIB as set out in the European Commission Directive 2004/26/EC.
VFLI will also take on the prototype of the EURODUAL locomotive. The EURODUAL locomotive can run on both 25kV AC and 1.5kV DC. To ensure that this locomotive can also run on non-electrified track, Stadler is also equipping it with a IIIB-compliant engine (EU emissions standard) with a power output of 2.8MW. The two companies signed the contract for thirteen locomotives a year ago.
Stadler Locomotives for ITL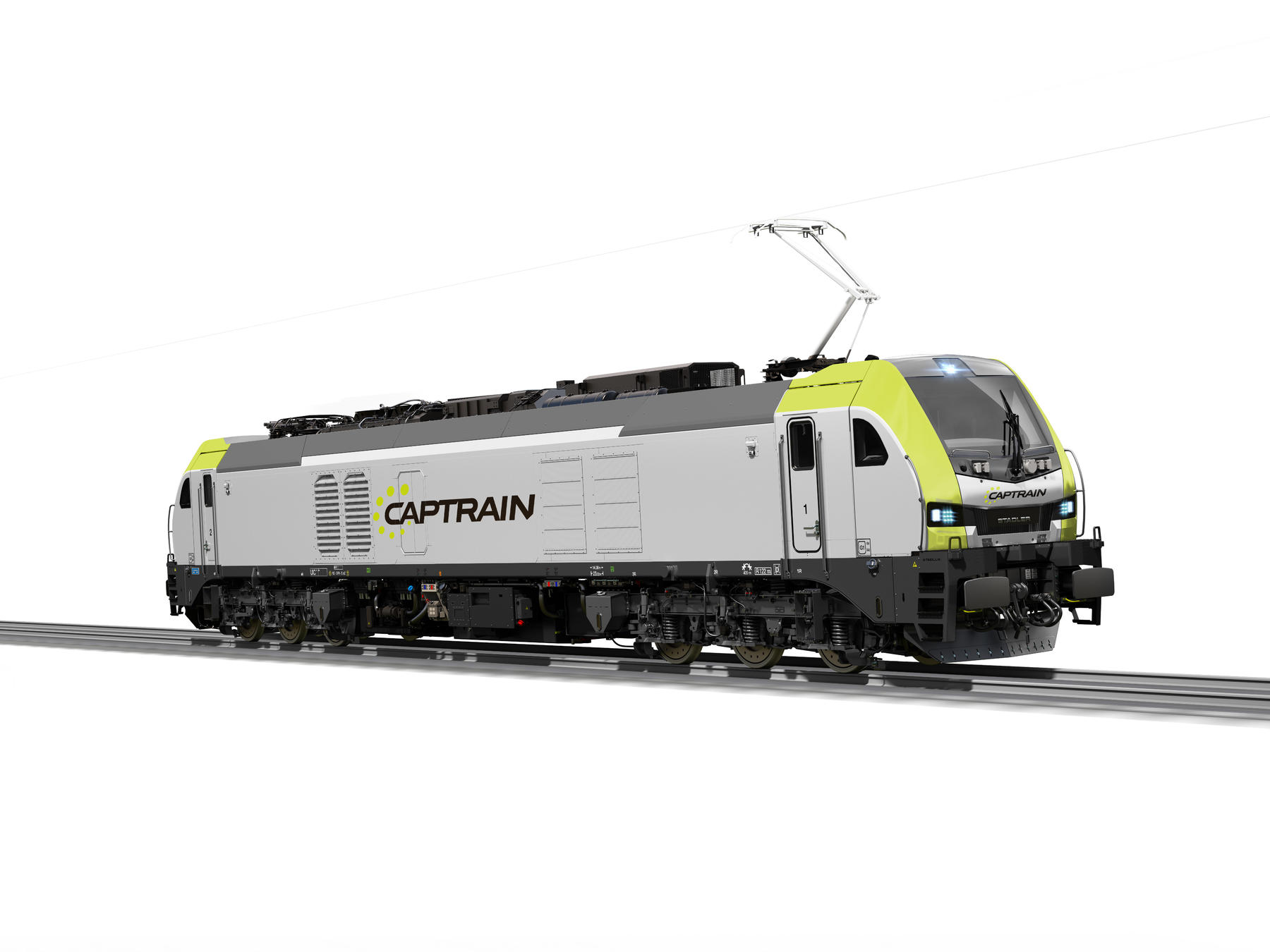 Stadler will deliver four six-axle EURODUAL locomotives to the German rail freight company ITL Eisenbahngesellschaft mbH (a subsidiary of Captrain Germany).
In late 2018 ITL ordered four six-axle hybrid locomotives from Stadler. These will come from the EURODUAL family. They will run at a speed of 120km/h and can run both on electricity (15kV and 25kV AC) and diesel fuel.
New Generation of Six-Axle Locomotives
This new generation of six-axle (Co'Co') locomotives optimises performance and reliability, says Stadler. Developed by Stadler Valencia, it can help make rail freight more cost-effective. Furthermore, the new adhesion control system and tractive effort of up to 500kN produce the biggest load-haulage capacity on the European market. Consequently, longer and heavier freight trains require just one locomotive.
These locomotives also feature the latest bogie technology. It causes less wear and tear to the infrastructure and therefore reduces track access costs.
This Stadler series is available in diesel, electric MS and hybrid versions. The hybrid locomotive is more than just a locomotive for 'last mile' functions. It can run on both electrified and non-electrified track. In particular, a driver can switch from electric to diesel operation on the go.
Jérôme Méline, Managing Director, Captrain Deutschland GmbH, said:
"We make our decisions fully aware of their impact on society as well as on the environment. Therefore, increasing the energy efficiency and minimising the use of energy are the main components of our operational activity."
Alain Ribat, CEO, VFLI, said:
"Always on the lookout for ways of reducing its environmental impact, VFLI has launched a fleet renewal program to meet the challenge of energy transition. Such strengths undoubtedly give VFLI an additional competitive advantage by providing its clients, ever more sensitive to environmental issues, with a cleaner freight transport solution. We want to be the 'new freight generation'."
Also read: