Siemens Mobility has won the German Mobility Award 2020 for its 'RRX – digital and optimally networked' project.
The project was crowned the winner from around 300 entries by a panel of experts. The jury appreciated the project's contribution towards achieving flexible, fully networked and future-oriented mobility and stated that it was an excellent example of Germany's strength as a business location.
Gerhard Greiter, CEO, Region Northeast Europe, Siemens Mobility, said:
"With the RRX project, we have succeeded in implementing a digitally networked, high-performance mobility solution for the roughly ten million people living in the Rhine-Ruhr metropolitan region.
"Everything in this project is digitally networked: trains, service centers, logistics centers and employees. The improved punctuality of the trains and their almost 100-percent availability underscore the success of the project."
The Rhine-Ruhr Express (RRX) project stands out for its general dimension and its scale of innovation. Siemens Mobility has been supplying the trains and is also delivering the maintenance. In total, Siemens delivered 84 Desiro HC regional trains and it will maintain the fleet until 2050. The final train will be delivered by the end of the year.
Siemens Mobility has been manufacturing and testing the trains in North-Rhine Westphalia and it will maintain them in the German state as well – the same part of the country where they are in passenger service.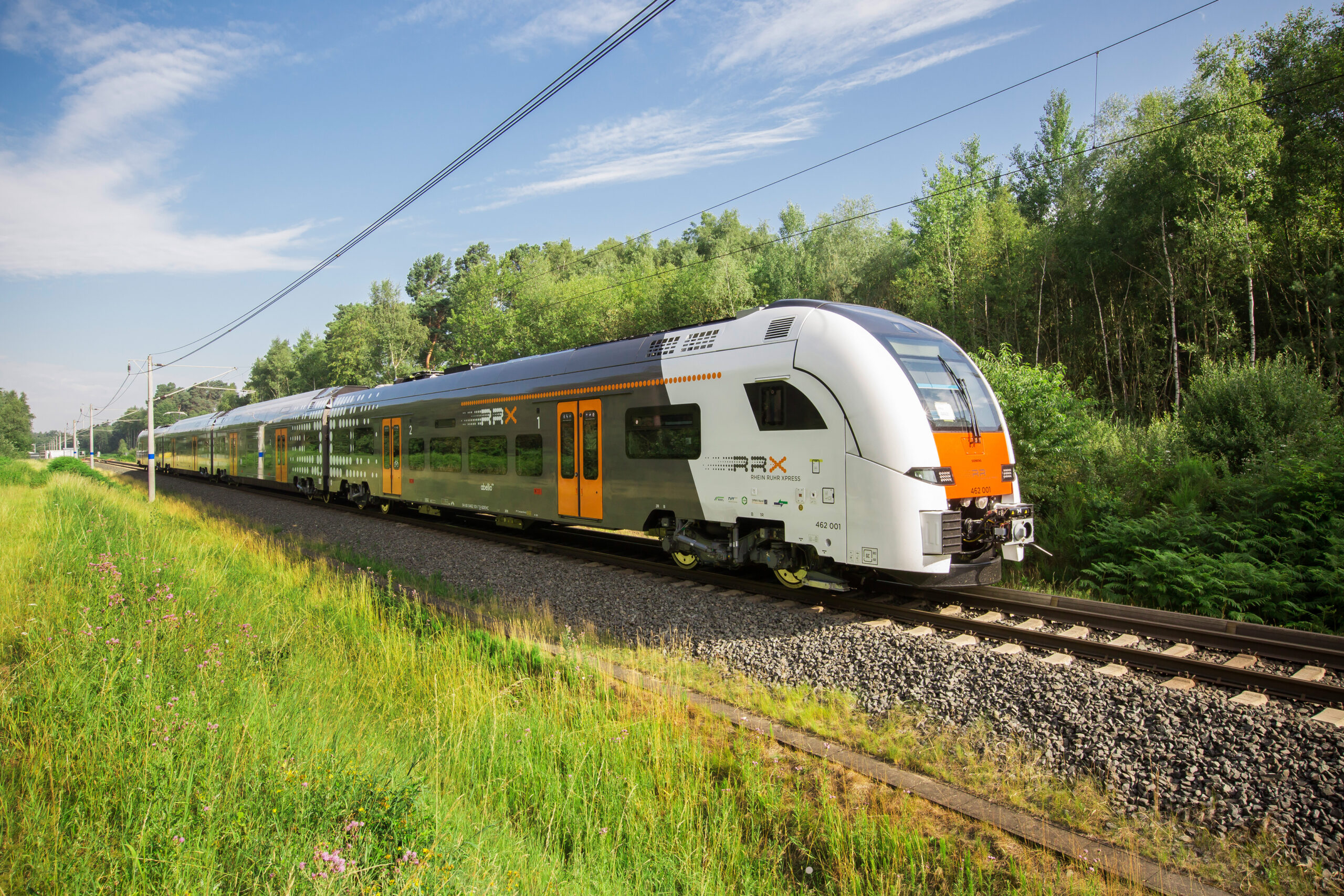 German Mobility Award 2020
The motto for 2020 was 'Intelligent travel: Together. Networked. Mobile.' The 300 entries in 2020 came from start-ups, companies, business associations and research institutions across Germany. The judging panel has a background in business, science, society and politics. There were ten overall winners. The award ceremony will take place in November.
The mobility award is run by 'Germany – Land of Ideas' and the Federal Ministry of Transport and Digital Infrastructure (BMVI). By sponsoring this award they hope to showcase intelligent mobility solutions and digital innovations to a larger audience. Deutsche Bahn and the Association of German Transport Companies (VDV) are partners in the competition.
Also read: