The 50th 12-car ICE 4 train has been delivered to Deutsche Bahn and has been given the name 'Metropole Ruhr' following a radio competition.
The naming ceremony took place at Dusseldorf Central Station and was attended by Ronald Pofalla, Head of Infrastructure at DB, Hendrik Wüst, NRW's transport minister, Michael Peterson, Head of Long-Distance Services at DB, and Michael Peter, CEO of Siemens Mobility.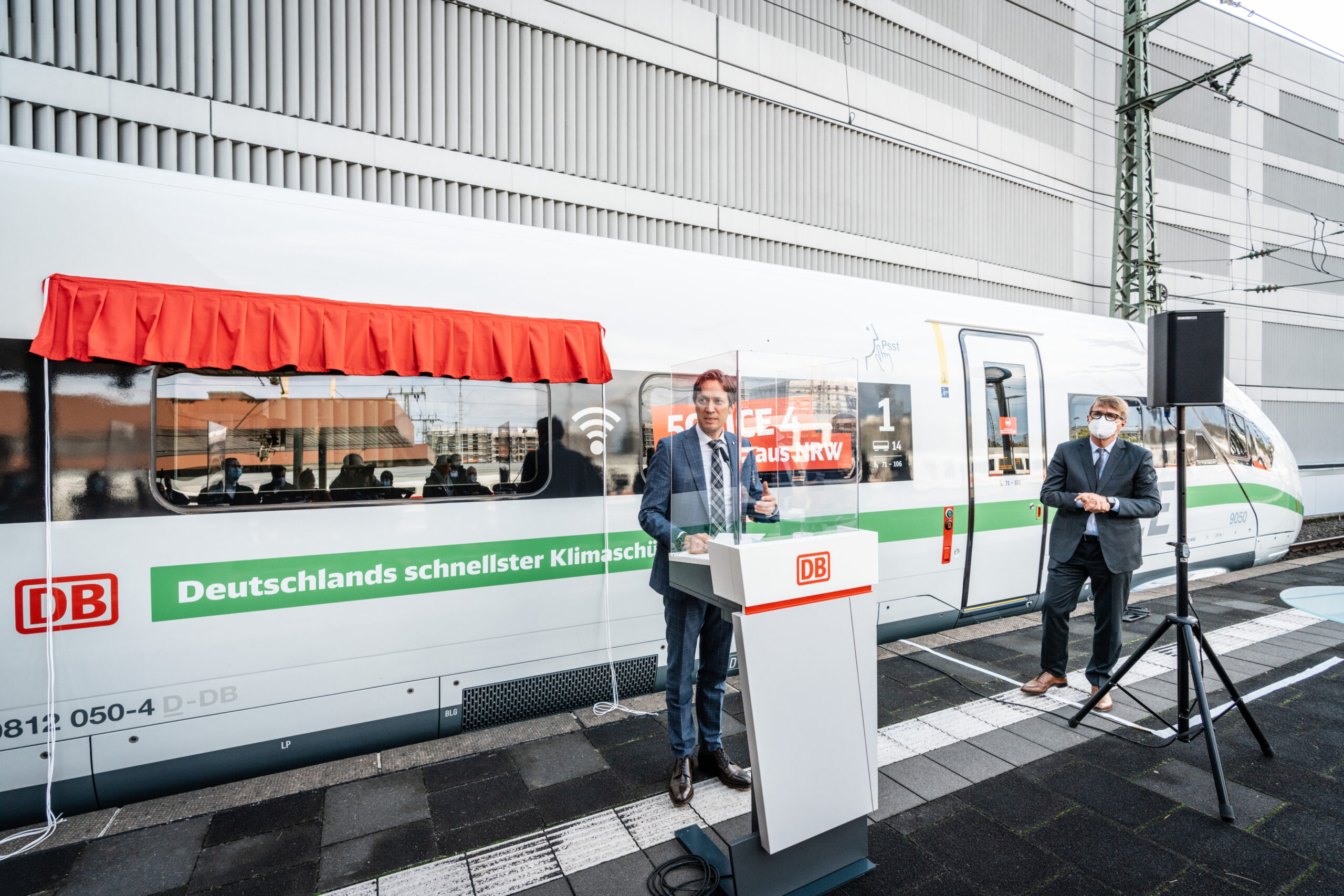 The first 50 ICE 4 trains are now in service. The 12-car trainsets are 346m long and have 830 seats. Each unit has six powercars.
DB has been adding a new ICE 4 train to its long-distance fleet every three weeks. This will have added 13,000 additional seats to Deutsche Bahn's services. Overall, DB is investing 8.3 billion euros into the expansion of its long-distance fleet.